Ethan Fox, from the Dreams Come True Foundation, is assigned to widow Lexie Carlson's son Cooper, whose dream is a dad of his own, and not just any man—Ethan.
Before we chat with today's author, I want to announce that the winner of today's drawing for
Sharpshooter in Petticoats
, by Mary Connealy, is:
fordjunkstuff@ . . .
Congratulations! I'll contact you today for your snail mail address, and we'll get your book to you right away.
I encourage readers to keep commenting and/or subscribe at right (below my list of books) in order to participate in future book give-aways!
Readers, please make note of the comment requirement, below!
Now let's meet novelist Gail Gaymer Martin, author of
A Dad Of His Own
(Love Inspired, March 2011). Please tell us five random things we might not know about you, Gail.
-- I was the first queen of Madison Heights, Michigan.
-- I've had three knee replacements and in case you're concerned about this—on only two knees.
-- I've never dyed my hair.
-- I've visited all fifty states of the U.S.
-- I'm directly related to the founder of Gaymer Pub Cyder in England in the 18th century which became a royal warrant cyder under King George V and Elizabeth II.
Please tell us a bit more about the plot of
A Dad of His Own
.
One Child's Wish
With his Dreams Come True foundation, Ethan Fox turns wishes into reality. Amazing trips. Meeting heroes. But Ethan has come to care deeply for a sick boy whose dream is . . .a dad. And not just any dad. Ethan. Though little Cooper has a great chance of getting well, widowed Ethan can't chance loving---and losing---again. Yet he's spending time with the sweet boy and his lovely, single mother, Lexie Carlson. Could a little boy's wish for a dad of his own come true after all?
Lexie Carlson, jilted by the man who charmed her when she became pregnant, raised her son Cooper alone, but when Cooper was diagnosed with leukemia, she struggled to keep their life together. She became involved with Moms Of Special Kids and found friendship and support. When Ethan Fox came to a meeting representing Dreams Come True Foundation, Lexie was too practical and proud to consider having the Foundation make one of her son's dream come true. Little did she know that Ethan would get involved in her life and form a bond with her son, but when Cooper admitted his dream—he wanted Ethan as a dad of his own—Ethan, determined to never marry again after the loss of his wife to ovarian cancer, could not face loving someone else with that dread disease. Yet God remains faithful and can fix the impossible to make everyone's dream come true.
What is it about your lead character that will make your readers care about him?
Ethan Fox lost his wife to ovarian cancer, and aware that love hurts, he has not pursued romantic relationships. Instead he has dedicated his volunteer time to the Dreams Come True Foundation where he helps other people find their dreams that he never could. Ethan is sensitive, caring, and generous, and yet deeply vulnerable. When Cooper steals his heart, he can not bear to love the child and have another loss in his life. This struggle captures readers and they care about this man who needs to trust and give his life another chance.
Why will readers enjoy your novel?
I write emotional stories that deal with problems people face in life. Readers want to be both entertained and moved by the characters and their situations. When the reader is drawn into the character's life and can relate to their sorrows and struggles and triumphs, they are engaged. This is the kind of story I write.
If you were the casting director for the film version of your novel, who would play your lead roles?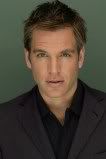 Goodness - I use photographs from catalogues and build my characters so I've never given that thought. Michael Weatherly from
NCSI
looks somewhat like my idea of Ethan Fox.
But David Annable fits the character as I see him on
Brothers and Sisters
.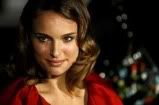 Lexie Carlson would be someone like Natalie Portman.
If you could change one thing about the Inspirational fiction industry, what would you change?
Although some publishers are becoming less conservative, I find that sometimes the stories I want to tell are bound by restrictions that don't reflect real life. Christians are sinful and make mistakes. I want to write real and deal with characters who struggle with all of the life situations that so many of us face day to day. We can't do this if we are restricted by too many rules.
What is the last book you read that you would recommend?
Being an author I don't read as much as I would like, so I tend to select books from my fellow authors as well as books from tried-and-true authors that I love. The most exciting book I've read recently is Brandilyn Collins novel,
Deceit
. Known for her "seatbelt suspense," this book fit that description. I would recommend this if the person likes great suspense novels with amazing twists and turns.
What are you working on now?
I was asked to waylay my next contracted novel to write a Christmas 2-in-1, and I'm now completing that short novel called
Small Town Christmas
. It will appear with another author's novel in
Christmas Gifts
to be released in November 2011. My story revolves around a young woman who is pinked slipped from her teaching job in Chicago and goes to the small town of Harrisville for a temporary job opening. Her first challenge are 7-year old twin girls being raised by their widowed father. The young woman takes the girls' discipline on as a challenge and also is captured by their father, but she's not a small town girl. The story is touching, fun, and filled with the joys of a small town at Christmas. Next, I'll be writing the final book in the Dreams Come True Series. The second book will be released in September,
A Family Of Their Own
.
Where else can readers find you online?
My website at
www.gailmartin.com
My Writing Fiction Right blog at
www.writingright-martin.blogspot.com
Facebook:
Gail-Gaymer-Martin
Gail's Readers Group on Facebook:
Gail's Readers Group
Twitter:
Twitter
The book is available for online purchase through the following buttons:
CBD.com
Finally, what question would you like to ask my readers?
When you read novels, do the characters' conflict ever touch you personally, and if so, why?
Thank you, Gail, for visiting with us and telling us about your novel.
Readers, Gail has offered to give a signed copy of her book to the winner of our drawing on Monday, February 21.
To enter, leave a comment below in answer to Gail's question, above. "Please enter me" won't get you entered.
Leave your email address, in case you win, like so: trish[at]trishperry[dot]com.
Be sure to check out my interview with

Janelle Mowery

below, and leave a comment under her interview to be entered in a drawing for a signed copy of her book.
Annoying legal disclaimer: drawings void where prohibited; open only to U.S. residents; the odds of winning depend upon the number of participants. See full disclaimer
HERE
.