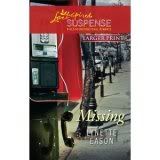 Her daughter is the most important person in Lacey Gibson's world. So when the girl disappears, Lacey will do anything to find her.
Before we chat with today's author, I want to announce that the winner of today's drawing for
Caroline's Choice
, by Martha Rogers, is:
jennycohen104@ . . .
Congratulations! I'll contact you today for your snail mail address, and we'll get your book to you right away.
I encourage readers to keep commenting and/or subscribe at right in order to participate in future book give-aways!
Readers, please make note of the comment requirement, below!
Now let's meet novelist
Lynette Eason,
author of
Missing
(Harlequin's Steeple Hill Love Inpsired Suspense, January 2011).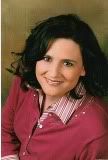 Lynette Eason grew up in Greenville, SC and now lives in Spartanburg, SC. She is married and has two precious children, Lauryn and Will. Lynette is a full time writer. She enjoys visits to the mountains, hanging out with family and brainstorming stories with her fellow writers. Recently, her title,
Too Close to Home
was #13 on the CBA Bestseller List for December 2010. She gives God the glory for her giving her the talent and desire to spin stories that bring readers to the edge of their seat and to the throne of Christ.
Please tell us five random things we might not know about you.
-- I'm a former extrovert turned introvert.
-- I live in South Carolina but want to move to the mountains of North Carolina.
-- I hate most vegetables.
-- I'm allergic to artificial sweeteners.
-- I hate to fly on airplanes, but love to travel to different places. If only I could
wish
myself there instead of fly!
Please tell us a bit more about the plot of Missing.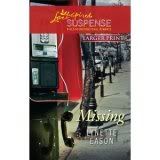 Her daughter is the most important person in Lacey Gibson's world. So when the girl disappears, Lacey will do anything to find her. Even track down a man she hasn't seen in sixteen years--U.S. Marshall Mason Stone, the father of her child.
Mason was perfectly content with his life until Lacey arrived. Her confession that their daughter--the daughter he didn't know they had--is missing shakes his carefully controlled world. But there's no time to adjust as they race to find their child, catch the kidnappers . . . and learn whether they can have a second chance at happily-ever-after.
What is it about your lead characters that will make your readers care about them?
Mason Stone -- a US Marshal recovering from being wounded in the line of duty. He's loyal, open to change and still in love with his high school sweetheart.
Lacey Gibson -- she's a mother fighting for the life of her child. 'Nuff said.
Why will readers enjoy your novel?
I believe readers who enjoy the type of novels that I write will find the suspense tight and the characters real.
If you were the casting director for the film version of your novel, who would play your lead roles?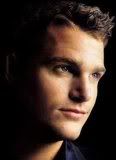 Chris O'Donnell
and Teri Hatcher.
Who is one of your favorite fictional characters?
I recently discovered Mary Connealy's books and find that I love her female characters because they react just like I would in their situations.
What is the last book you read that you would recommend?
I read
Wrangler in Petticoats
by Mary Connealy. Fast paced action, strong women, men to die for and villains galore to hate. Gotta love that kind of story.
What are you working on now?
I'm working on the first book of the second series for Revell.
Where else can readers find you online?
I'm often on Facebook. My email is lynetteeason@lynetteeason.com and my website is
www.lynetteeason.com
.
Finally, what question would you like to ask my readers?
What makes you keep reading a book?
The book is available for purchase online through the following buttons:
CBD.com
Thank you, Lynette, for visiting with us and telling us about your novel.
Readers, Lynette has offered to give a signed copy of her book to the winner of our drawing on Thursday, January 13.
To enter, leave a comment below in answer to Lynette's question, above
. Leave your email address, in case you win, like so: trish[at]trishperry[dot]com.
Be sure to check out my post about the drawing for a signed copy of The Perfect Blend. And please take a look at the blog about

Sandi Rog's debut release

and her current situation.
Annoying legal disclaimer: drawings void where prohibited; open only to U.S. residents; the odds of winning depend upon the number of participants. See full disclaimer
HERE
.
Finally, take a look at some of the fine inspirational fiction releasing this month!
1.
Alaska Weddings
by
Susan Page Davis
-- A Romance from Barbour. In this three-novel collection, love has come looking for the Holland family of Alaska. But new challenges to their faith lie around every bend.
2.
Banda Mission: Kidnapped in Ghana
by
Ruben Schwieger
-- A Thriller from Warner Press. Coup leaders unexpectedly kidnap a missionary who, like the Apostle Paul, is able to share his faith with his jailors and others in unusual and dangerous situations.
3.
Book of Days
by
Jim Rubart
-- A Thriller/Suspense from B and H Publishing. God's Book of Days. A record of the past, present, and future of every soul. Some say it's fable. Others are sure it's real, hidden somewhere on Earth...If Cameron Vaux can't find it, he will lose everything..
4.
Caroline's Choice
; Haynes Famiiy Series, Book 3
by
Martha Rogers
-- A Historical from Realms (Strang Book Group). When God sends forgiveness to the hearts of His children, they learn the true meaning of love.
5.
Courting Miss Amsel
by
Kim Vogel Sawyer
-- A Historical from Bethany House. Edythe Amsel is ready for her first teaching assignment, but is Walnut Hill ready for her?
6.
Digitalis
; Discarded Heroes, Book 2
by
Ronie Kendig
-- A Thriller/Suspense from Barbour. Deep in heart of the Holy Land for a snatch-n-grab to save her father, Colton Neeley and Piper Blum must make the treacherous trek out of hostile territory before they're caught.
7.
Faith's Reward
by
Tammy Barley
-- A Historical from Whitaker House. The year 1865 starts out as a nightmare come true for Jessica Bennett. The cattle she and her husband, Jake, fought to save from drought the summer before now face the threat of freezing to death. Her fears worsen when Jake contracts pneumonia.
8.
Found in Translation
by
Roger Bruner and Kristi Rae Bruner
-- A Young Adult from Barbour. God can do the humanly impossible through a thoughtless teen once she learns to be faithful, obedient, and forgiving.
9.
Jewel of Persia
by
Roseanna White
-- A Historical from White Fire Publishing. How can she love the king of kings without forsaking her Lord of lords?
10.
Lily of the Field
by
Rose Zediker
-- A Romance from Barbour Heartsong Presents. Marriage isn't on Caroline's or Rodney's minds...but their minds are not God's and He is busy taking care of the lilies of the field-and His children.
11.
Missing
by
Lynette Eason
-- A Suspense from Steeple Hill Love Inspired Suspense. Her daughter is the most important person in Lacey Gibson's world. So when the girl disappears, Lacey will do anything to find her. Even track down a man she hasn't seen in sixteen years.
12.
Night Prey
by
Sharon Dunn
-- A Romance from Steeple Hill Love Inspired Romantic Suspense. Injured birds of prey, late night trespassers, and threatening note lead Jenna and her childhood friend Keith into more danger than could have imagined in the ranch country of Montana.
13.
Rocky Mountain Hero
by
Audra Harders
-- A Romance from Steeple Hill Love Inspired. Can a single mother desperate to make ends meet find love with a rancher too busy to fall in love?
14.
Sharp Shooters in Petticoats
by
Mary Connealy
-- A Romance from Barbour. You didn't think Sophie McClellen's daughter would grow up to be a quiet little thing, did you?
15.
Softly and Tenderly
; Songbird Series
by
Sara Evans with Rachel Hauck
-- A Romance from Thomas Nelson. Emily and David each come to terms with a past that follows them, testing their faith and resolve.
16.
Tennessee Brides
by
Diane Ashley and Aaron McCarver
-- A Romance from Barbour. Romance, adventures, and dangers--including the war with Britain, discrimination against the Cherokee, and organization of the Underground Railroad--lurk at the fringes of three Tennessee women's lives.
17.
The Baby Promise
by
Carolyn Aarsen
-- A Romance from Steeple Hill Love Inspired. A soldier determined to fulfill a promise and a woman determined to forget.
18.
The Rhythm of Secrets
by
Patti Lacy
-- General Fiction from Kregel. Inspired by a true story, The Rhythm of Secrets intermingles jazz, classical, and sacred music in a symphony trumpeting God's grace.
19.
Touched by Mercy
by
Tina Pinson
-- A Historical from Desert Breeze. The west seems to hold all the answers to Samantha Northam's dreams, but is it far enough away to protect her from her nightmares?
20.
Unexpected Love
; Seasons of Redemption, Book 3
by
Andrea Boeshaar
-- A Historical from Realms (Strang Book Group). Nurse Lorenna Fields is drawn to a blind patient searching for his past. But as his memories return, will there be a place for her in his future?
Happy reading!