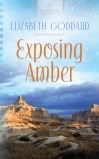 Amber McKinsey is accepted as a summer intern for the Harrington museum, but the reality is not the dream, and her own secrets threaten to undo her.
Before we meet today's author, I want to announce that the winner of the drawing for
The Healer's Apprentice
, by Melanie Dickerson, is:
dianemestrella@ . . .
Congratulations! I'll contact you today for your snail mail address, and we'll get your book to you right away.
I encourage readers to keep commenting and/or subscribe at right in order to participate in future book give-aways!
Now let's meet novelist
Beth Goddard,
author of
Exposing Amber
(Heartsong Presents, August 2010).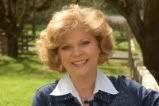 Elizabeth Goddard is a 7th generation Texan who lives in East Texas with her husband and four children. She and her family recently spent five years in Oregon, which serves as the setting for several of her novels, but in 2010 they returned to Texas to live near family again.
Elizabeth has been an avid reader since an early age and longed to write her own novels one day. In 2007, she realized her dream when her first novel,
Seasons of Love,
was released with Heartsong Presents, an imprint of Barbour Publishing. Then in 2009,
Cranberry Hearts
, a three-in-one collection featuring
Seasons of Love
, and
Christmas Homecoming
, a four-in-one novella collection featuring her novella
O, Christmas Tree
, were both released with Barbour Publishing. In 2010, Elizabeth has three novels releasing with Heartsong Presents,
Disarming Andi, Exposing Amber,
and
Praying for Rayne
. In addition,
Riverwalk Christmas
, a four-in-one novella collection, featuring
Riverside Serenade
, releases in September.
Her first trade length stand alone novel,
The Camera Never Lies
, a romantic mystery, releases in December 2010.
Please tell us five random things we might not know about you.
-- I traveled to 48 states, Canada and the Bahamas when I was in the corporate world, selling high level software.
-- My degree is in computer science.
-- My favorite place to vacation is Yellowstone National Park.
-- I run several miles every week and I'm still overweight.
-- I love science fiction and fantasy.
Please tell us a bit more about the plot of Exposing Amber.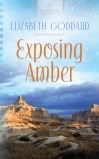 A historian should love the past . . . unless it's his own.
Brandon Selman is struggling to reestablish his position and reputation as a competent museum director. Hampered by scandal from his last post, he is determined to stay on the straight and narrow. He especially will not allow himself to be taken in by any innocent-looking college student interns.
Amber McKinsey is excited to learn she's been accepted as a summer intern for the Harrington museum. Working under Dr. Selman is just the opportunity she needs to determine the direction her future studies should take. But the reality is not the dream, and her own secrets threaten to undo her.
Then, a valuable artifact disappears and Amber is the likely suspect. How can Amber leave the shadows of the past behind when they follow her so closely? And could Brandon have misjudged a woman so badly again? Will either of them learn to trust or forgive before it's too late?
What is it about your lead character that will make your readers care about her?
I've already had a reader comment that she was struggling, looking for direction in her life. Though my heroine is somewhat unsure of herself at the beginning of the story, I think we all have times when we're not sure what we're doing or where we're going, so from that standpoint, readers will be able to relate.
Why will readers enjoy your novel?
It's set in a museum with a dinosaur dig--something a little different.
Yes! One would think your degree was in archeology, not computer science!

If you were the casting director for the film version of your novel, who would play your lead roles?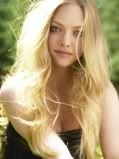 Unlike a lot of authors I know, I don't necessarily think about who could play my characters. I think Amanda Seyfried of
Letters to Juliet
would work for Amber.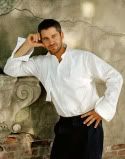 And possibly Gerard Butler for Dr. Selman.
Share one hard, cold fact about writing with my readers. And then share one warm, fuzzy comment about writing with them.
It's one of the most difficult careers there is and takes the longest to see the fruit of your labor and pays the least.
There's nothing better than typing the end on a manuscript--it's an incredible feeling of accomplishment.
Both excellent, universal comments, Beth! (Except for the few who hit the big time, of course.)
Choose an inanimate object to represent you. Explain what you have in common with that object.
I've been told I'm a rock--unmoved by storms, I'm anchored in a safe place.
What is the last book you read that moved you?
It's been some time since I read
Vanish by Tom Pawlik
, but I remember that it stayed with me for a few weeks after reading that and the sequel,
Valley of the Shadow
. The books remind me of the thin veil in place between the physical and the spiritual worlds and that helps to remember what's important.
What are you working on now?
I'm working on two deadlines--
Under the Redwood Tree
is for Heartsong, and
Freezing Point
is a romantic suspense for Love Inspired Suspense.
Where else can readers find you or your writing online?
www.ElizabethGoddard.com
Thanks, Beth, for visiting with us and telling us about your novel.
Readers, Beth has offered to give a copy of her novel to the winner of our drawing on Thursday, October 7.
To enter, leave a comment for
Beth, below. Leave your email address, in case you win, like so: trish[at]trishperry[dot]com.
Check out my interview with

Kerry Nietz

below, and leave a comment under his interview to be entered in a drawing for a signed copy of his book.
Annoying legal disclaimer: drawings void where prohibited; open only to U.S. residents; the odds of winning depend upon the number of participants. See full disclaimer
HERE
.