Sage Morrow had it all: life on a beautiful Colorado ranch, a husband who adored her, and a baby on the way until five ruthless gunmen rode up to their ranch and changed her life forever.
Before we meet today's author, I want to announce that the winner of the drawing for
Shades of Morning
, by Marlo Schalesky, is:
spowell01@ . . .
Congratulations! I'll contact you today for your snail mail address, and we'll get your book to you right away.
I encourage readers to keep commenting and/or subscribe at right in order to participate in future book give-aways!
Now let's revisit with novelist
DiAnn Mills
, author of
A Woman Called Sage
(Zondervan, May 2010).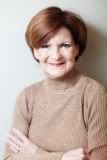 DiAnn Mills believes her readers should "Expect an Adventure." She is a fiction writer who combines an adventuresome spirit with unforgettable characters to create action-packed novels. Currently she has fifty books in print with over a million and a half in print.
Five of her books have won placements through American Christian Fiction Writer's Book of the Year Awards 2003-2008, and she is the recipient of the Inspirational Reader's Choice award for 2005 and 2007. She was a Christy Awards finalist in 2008 and 2010.
DiAnn is a founding board member for American Christian Fiction Writers, a member of Inspirational Writers Alive, Advanced Writers and Speakers Association, and is the Craftsman mentor for the Christian Writer's Guild. She speaks to various groups and teaches writing workshops.
DiAnn and her husband live in Houston, Texas.
Please tell us a bit more about the plot of A Woman Called Sage.
They took away everything she loved ... now, she's out for revenge. Sage Morrow had it all: life on a beautiful Colorado ranch, a husband who adored her, and a baby on the way. Until five ruthless gunmen rode up to their ranch and changed her life forever.
Now Sage is a bounty hunter bent on retribution. Accompanied only by her majestic hawk, she travels throughout the Rocky Mountains in search of injustice, determined to stamp it out wherever it's found.
The stakes are raised when two young boys are kidnapped and Sage is forced to work with Marshall Parker Timmons to rescue them. But Sage may ultimately get more than she bargained for when she realizes she is now the one being hunted.
What is it about your lead character that will make your readers care about her?
Sage Morrow is a strong woman who is determined to find the killers of her husband. Her role as a bounty hunter shows her strength, and her beauty and compassion demonstrates her ability to love.
Why will readers enjoy your novel?
Sage is in a role that normally belongs to a man. Not only does she develop a reputation for her expertise, she also is known for her beauty and fairness.
If you were the casting director for the film version of your novel, who would play your lead roles?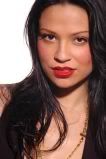 Sage Morrow - Navi Rawat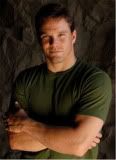 Parker Timmons - Dylan Bruno
One of the advantages of traditional publishing is the amount of editing one's manuscript receives before the publisher releases it as a novel. How much editing do your manuscripts typically get before you release them to your publisher?
I edit and edit then I pass them on to my three critique partners--one at a time. Then I reread the manuscript and pass it on to my husband, who has an eye for plot.
What subject matter or era have you not yet published about (but would love to)?
A series of FBI cold cases in a romantic suspense series.
What is the last book you read that moved you?
Intervention
by Terri Blackstock. I have an adult child who is addicted to drugs.
I can imagine how moving Terri's novel would be, then, DiAnn.
What are you working on now?
A romantic suspense set in 1935 high desert New Mexico. I'm so loving this story. The heroine is a New York socialite who has fled for her life to New Mexico, and the hero is a Navajo physician.
What a fascinating combination! Where else can readers find you or your writing online?
My Website
. This link will take you to the sites that I value, respect, and participate.
Also I blog once a month for
www.bustlesandspurs.com
.
DiAnn's book can be purchased online through the following buttons:
CBD.com
Thanks, DiAnn, for visiting with us and telling us about your novel.
Readers, DiAnn has offered to give a copy of her book to the winner of our drawing on Monday, June 7.
To enter, leave a comment for DiAnn, below.
Leave your email address, in case you win, like so: trish[at]trishperry[dot]com.
Check out my interviews with Mary Connealy and

Martha Rogers

, below, and leave a comment under their interviews to be entered in drawings for signed copies of their books.
Annoying legal disclaimer: drawings void where prohibited; open only to U.S. residents; the odds of winning depend upon the number of participants. See full disclaimer
HERE
.