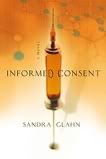 Dr. Jeremy Cramer, a medical researcher, makes a mistake that forces him to face the unfathomable love required to sacrifice an only son.
For a bonus interview, let's meet novelist
Sandra Glahn,
author of
Informed Consent
(Cook, August 2007).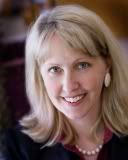 Sandra Glahn, ThM, got her start freelance writing working with the Grammy-nominated music production team for
Barney and Friends
. Today she serves on the faculty at Dallas Theological Seminary, her alma mater, where she also edits
Kindred Spirit
magazine. The author of the Coffee Cup Bible Study series, she has also co-authored or authored four medical suspense novels including the Christy Award finalist,
Lethal Harvest
. Glahn is a candidate for the PhD degree at the University of Texas at Dallas. She is the 2010 convention chair for the Evangelical Press Association, and is the fiction panelist for The Writers View.
Please tell us a bit more about the plot of Informed Consent.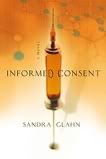 Jeremy Cramer, M.D., Ph.D., is a resident in infectious diseases who's the next Einstein of research. While working on a way to revive water submersion victims, he makes a breakthrough discovery. Yet during the ensuing media frenzy he neglects his son on a visit to the lab, and that negligence allows his son to contract a life-threatening virus. The virus tests the limits of the new formula--and Cramer's ethics. Ultimately he must decide between letting his son die or violating the rights of a young transplant donor--a choice which forces him to stand face-to-face with the unfathomable love required to sacrifice an only son.
Oh, my goodness, the stress of that dilemma makes my stomach hurt, Sandra! Now I have to read the book.
Which character in your novel most interested you while you wrote?
Portia, the trophy wife of one of the doctors. She has a checkered past, but her character allowed me to communicate the wisdom of learning through others' mistakes. Inspired by Hebrews 11, I also enjoyed using her character to communicate grace.
Why will readers enjoy your novel?
It's suspenseful. It'll make them ask, "What would I do in the same situation?" And it includes humor.
If you were the casting director for the film version of your novel, who would play your lead roles?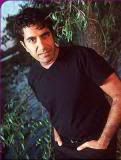 Dr. Jeremy Cramer: CNN's medical reporter Dr. Sanjay Gupta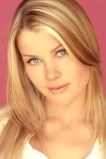 Angie, Jeremy's wife: Alison Sweeney from The Biggest Loser/Days of Our Lives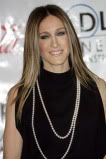 The vixon, Portia: Sarah Jessica Parker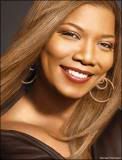 Devin Garrigues, the head nurse: Queen Latifa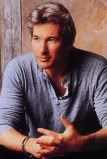 Dr. Barlow, Jeremy's mentor and Portia's husband: Richard Gere
This month we're looking at opening lines. What are the first lines of your novel? What did you hope to convey with those opening lines?
The ringing phone jarred Jeremy out of a deep sleep.
"Sorry to disturb you, Dr. Cramer," the head nurse said.
"What is it, Dev?"
"We need you in the ER."
He sat up and turned on the call room light. "What's up?"
"Bus crash."
I wanted to establish that Jeremy, a doctor on call for ER duty, has a comfortable relationship with his head nurse and is about to find himself in the middle of chaos. Readers need to know from the start that this is a medical story with suspense.
What facet of the writing craft comes easiest to you? What do you struggle with?
I like to write detailed scenes. I enjoy making people feel like they can smell the ammonia and taste the lousy hospital chicken casserole. But standing back and making sure the "skeleton" structure of the story works--well, that takes more effort for me. A lot more effort.
Choose an inanimate object to represent you. Explain what you have in common with that object.
A treadmill. Because I am a Christian, a parent, and a teacher, I find that little I do brings immediate results. I constantly have to remind myself that, while I cannot see visible, tangible effects from my efforts right away, the investment will pay off at some future date. Walking on a treadmill appears to take us nowhere, yet we have to believe the effort will bring a good outcome.
Ah, yes, I remember my treadmill. It's downstairs, missing me. You're accidentally inspiring me, Sandra.
What is the last book you read that moved you?
Uncle Tom's Cabin
. It's one of those books that many people know about, but few of us have actually read. Harriet Beecher Stowe wrote an intelligent, witty, compelling story that has driven me toward social justice more than any other writing besides the Bible.
What are you working on now?
My PhD. Which means reading most of the Western canon of lit. Thought I'm not writing at the moment, I'm soaking up the collective wisdom and styles of wonderful authors as I consider my next work--a piece of historical fiction set in first-century Ephesus. Though the eyes of a young woman I plan to explore why the apostle Paul instructed widows in Corinth to stay single but he wanted widows in Ephesus to marry and have children. I teach a class at seminary that explores those hard "woman" verses in the Bible, and I want to explore some theories in story form.
Where else can readers find you or your writing online?
Readers can find me at my web site (www.aspire2.com), and on my blog (www.aspire2.blogspot.com). They can purchase
Informed Consent
in print or Kindle versions by clicking on the image at left.
The Kindle version is also available at
Amazon
.
Thanks, Sandra, for visiting with us
and telling us about
Informed Consent
. Readers, Sandra has offered to give a copy of her novel to the winner of our drawing on Thursday, April 8.
To enter, leave a comment for Sandra
, below. Leave your email address, in case you win, like so: trish[at]trishperry[dot]com.
Check out my interviews with

Louise Gouge

,

Virginia Smith

and

Susan Page Davis

, below, and leave a comment under their interviews to be entered in drawings for signed copies of their novels.
Annoying legal disclaimer: drawings void where prohibited; open only to U.S. residents; the odds of winning depend upon the number of participants. See full disclaimer
HERE
.