Home to heal...and reconcile?
No give-away today
, but I thought you might be interested in this Christmas-themed novel from my writer friend
Roxanne Rustand, Winter Reunion
(Steeple Hill Love Inspired, November 2010).
About the book:
When wounded Marine Devlin Sloan comes back to Aspen Creek, he's surprised by his late mother's will. His new business partner for the next six months will be Beth Carrigan. His ex-wife.
This might prove to be Dev's most difficult mission yet. He never stopped loving the sweet bookstore owner, but his military career broke them apart. Now, as they work together at helping others get a new start in life, he hopes he can break down the walls between them....and explore the possibilities of renewing the life they had with each other.
About Roxanne: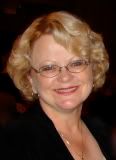 Roxanne Rustand has written seven inspirational romantic suspense novels for Steeple Hill. This is her first romance for the Love Inspired line, and is also the first in her Aspen Creek Crossroads series. Each book stands alone, but readers wanting to revisit the scenic St. Croix River Valley area and the quaint town of Aspen Creek can come back in
Second Chance Dad
, which will be out on June, 2011, and in another book which will be out in December.
Roxanne was nominated for an RT Bookclub Magazine Achievement Award in 2005, and one of her books won a RT Bookclub Magazine Reviewer's Choice Award in 2006.
End Game
is a 2010 RT Bookclub Magazine Reviewer's Choice Nominee for Best Steeple Hill Love Inspired Suspense of 2010.
Winter Reunion
is available at bookstores everywhere and online at:
CBD.com
www.steeplehill.com
www.target.com
You can find Roxanne at her blogs and website at:
www.roxannerustand.com
roxannerustand.blogspot.com
www.shoutlife.com
Be sure to check out my interviews with

Irene Brand

and

Rene Gutteridge

, below, and leave comments under their interviews to be entered in drawings for signed copies of their books.
Annoying legal disclaimer: drawings void where prohibited; open only to U.S. residents; the odds of winning depend upon the number of participants. See full disclaimer
HERE
.