Wealthy socialite Saphora Warren is planning to run away from home and from her philandering husband until his sudden illness changes everything.
Before we meet today's author, I want to announce that the winner of the drawing for
Save the Date
, by Jenny B. Jones, is:
jrs362@ . . .
Congratulations! I'll contact you today for your snail mail address, and we'll get your book to you right away.
I encourage readers to keep commenting and/or subscribe at right in order to participate in future book give-aways!
Readers, please make note of change in comment requirement, below!
Now let's meet novelist
Patricia Hickman,
author of
The Pirate Queen
(WaterBrook Press, August 2010).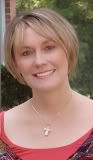 Patricia Hickman, author of acclaimed novel
Painted Dresses
, is an award-winning writer who has won two Silver Angel Awards for Excellence in Media as well as a two-time winner of Romantic Time's Reader's Choice Gold Award. Patricia holds a master's degree in creative writing from Queens University and enjoys biking, hiking, and mapping out Southern towns were her novels are set.
Please tell us five random things we might not know about you.
-- I started a non-profit that benefits women and children with HIV.
-- Norman Mailer's wife was our high school art teacher and we kept up a letter-writing relationship for many years. She's also a novelist.
-- I'm training a yorkie puppy named Banjo to do tricks. I wish he would learn to revise my drafts, but I'll have to settle for making him my muse.
-- I daydream about earning my PhD in writing.
-- I love to trout fish.
Please tell us a bit more about the plot of The Pirate Queen.
Saphora has planned her escape by packing up and moving away to her family's Outer Banks cottage where she plans to heal and decide what to do with herself. Her final obligation is as hostess to
Southern Living Magazine
and a photo shoot and garden party on her estate. But her husband Bender comes home in the middle of her get-away to tell her that he is sick. Because Saphora's always been such a good person, she acquiesces, but now her packed suitcase is loaded up along with her husband's, the man she had planned to leave.
While she cares for Bender in their Outer Banks cottage, her life is complicated by the arrival of her grown children, grandchildren, an annoying local pastor, and a little neighbor boy whose humility captures her heart.
What is it about your lead character that will make your readers care about her?
Readers tell me that Saphora's compassion and her selflessness hooked them from the start along with her plight and the fact that she seems stuck in Bender's web. Who hasn't felt trapped at some point in life? You want to root for Saphora to find happiness. I developed Saphora for the reader who wants to run away and start again. But the problem with running away is that we haven't changed and still have to deal with the issues we harbor and carry with us wherever we go.
Why will readers enjoy your novel?
The Outer Banks setting and Saphora's plight create a place of escape for the reader.
The Pirate Queen
's metaphors are memorable and become embedded in the reader's thoughts, causing them to think about this story for days after they've put it down. The readers are caught up in the story's family conflicts as well as its benevolence for flawed humans.
If you were the casting director for the film version of your novel, who would play your lead roles?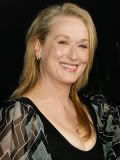 Meryl Streep for Saphora.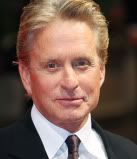 And Michael Douglas for Bender.
If a publisher contracted you to write a fictional account of any one real person, who would you choose to write about?
I've always thought it would be interesting to write about all of the Presidential daughters, still living. I've been fascinated by the children hidden away in a place where they're supposed to act grown-up while coming-of-age. The problem is in asking girls who've been taught to remain private to open up and share their stories for the world to read--the very reason I write fiction.
Oh, but writing a novel about a gathering of still-living Presidential daughters . . . I really like that!
Choose an inanimate object to represent you. Explain what you have in common with that object.
My old gardening shoes. They're soiled and worn but they've been a part of such a rich and fruitful landscape. They wait faithfully in the laundry room until time to pull them out again. I feel the same way when I start another book, faithful to start again while not afraid of the messiness of life awaiting me.
What is the last book you read that you would recommend?
Abide With Me
by Elizabeth Strout. Elizabeth won the Pulitzer this year for
Olive Kitteridge
and I plan to read that next. I like
Abide With Me
because of the authenticity of the pastor whose story she unpacks. It was hard to believe that Elizabeth had never been a minister's wife, yet she innately knew all of this man's inner secrets and angst as well as the wife's baggage. Elizabeth Strout sees life up close and has a wry eye for detail. Oh, and she was one of my teachers at Queens.
Cool! I read

Olive Kitteridge
and enjoyed it, despite it's overall gloom. I'd be interested to hear what you thought of it after reading Abide with Me.

What are you working on now?
I'm revising a story set in Lake Norman, North Carolina about a family of sisters who dance together and whose family is torn apart by shock and grief. The young protagonist is befriended by a person her stepmother dislikes very much, but who helps the girl to find her way again. The combination of conflict and family loss poured out of me. It's been nearly ten years since our daughter was taken in a car accident. But this story is not about Jessica or even me, but about the plight of humans, of families to mend again when you'd rather just hide in a cave.
I'm so sorry about your girl, Patty. You clearly know about the plight and the struggle to mend.
Where else can readers find you or your writing online?
Website:
www.patriciahickman.com
. And you may also "like" me on FaceBook and Twitter. I post everyday, sometimes starting discussions or asking questions. Sometimes I write a word of encouragement and often readers encourage me. And I just hosted a big give-away that was a lot of fun, so watch for more sweepstakes and give-aways.
The book is available for online purchase through the following buttons:
CBD.com
Thank you, Patricia, for visiting with us and telling us about your novel.
Readers, Patricia has offered to give a copy of her book to the winner of our drawing on Monday, November 29.
To enter, leave a comment below for Patricia

specific to something she said in the interview
. Leave your email address, in case you win, like so: trish[at]trishperry[dot]com.
Be sure to check out my interview with

Donita K. Paul

below, and leave a comment under her interview to be entered in a drawing for a signed copy of her book. And please take a look at the blog about

Sandi Rog's debut release

and her current situation.
Annoying legal disclaimer: drawings void where prohibited; open only to U.S. residents; the odds of winning depend upon the number of participants. See full disclaimer
HERE
.