I'm going to give away another copy of
The Perfect Blend to one of my readers next Monday.
But first, I want to announce that the winner of the drawing for the signed
copy of
A Woodland Christmas
, featuring Darlene Franklin, is:
sbsalzer@ . . .
Congratulations! I'll contact you today for your snail mail address, and we'll get your book to you right away.
I encourage readers to keep commenting and/or subscribe at right in order to participate in future book give-aways!
Okay, so the give-away. When I interview fellow authors, I usually ask them to tell us which actors they would choose to play their leads if their novel went to film. So I'm going to show you who I chose for
The Perfect Blend.
Some authors don't like to put that image in the reader's mind--they worry they'll interrupt the reader's experience and imagination. But, even if I have an actor in mind when I create a character, my character doesn't look
exactly
like that actor. It just gives me a general idea of the character's looks and style.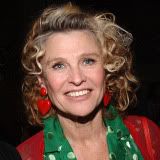 The books in The Tea Shop Series have a uniting character, tea shop owner Milly Ashford Jewell, a sharp, lovable Brit. She's in her fifties, so my actor choice is a bit old, but I pictured Julie Christie when I created Milly.
For Steph Vandergrift, the heroine in
The Perfect Blend,
I used actress Lizzy Caplan.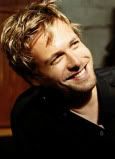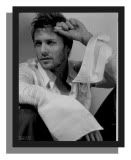 I had been saving actor Gabriel Macht for a future hero for quite some time. He became Kendall James. I'm including two pics of him, because I wanted to show you his/Kendall's wonderful smile. The other is just a bonus for a Monday afternoon.

And for Steph's new friends, sisters Christie and Liz Burnham, I pictured real-life sisters Emily and Zooey Deschanel, respectively.
There you have it.
Now, in order to be entered into the drawing, here's what you have to do.
I'm going to describe one more character and ask you to tell us which actor you envision playing the role. I'll tell you next Monday which actor I chose, but I'd love to hear your ideas. (A blanket "please enter me for the drawing" won't get you entered.)
No spoiler alert here. Most of this information is on
The Perfect Blend's
back cover.
Rick Manfred
is Steph's fiance, and he lives in the charming little town of Middleburg, Virginia, where the story is set. No one who loves Steph thinks Rick is good for her. Rather than taking their advice, she elopes, leaving behind broken hearts and friendships. And then Rick stands her up at the altar. She is left drastically alone in a town where she has no friends, no job, and now, no love.
Who do you envision playing Rick?
If you're interested in purchasing a copy of the book, you can do so online through the following buttons. The book is available in e-book format, as well.
Kindle version:
CBD.com
Check out my interview with

Deborah Raney

below, and leave a comment under her interview to be entered in a drawing for a signed copy of her book.
Annoying legal disclaimer: drawings void where prohibited; open only to U.S. residents; the odds of winning depend upon the number of participants. See full disclaimer
HERE
.