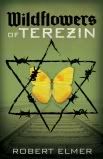 In a sweeping historical/romantic novel set against a backdrop of danger, a Danish Lutheran pastor's complacent faith is stretched to the breaking point during World War II when he meets a young Jewish nurse and becomes deeply involved in Resistance efforts to save Denmark's Jews from the Nazi prison camp at Terezin, Czechoslovakia--also known as Theresienstadt.
Let's meet novelist
Robert Elmer,
author of
Wildflowers of Terezin
(Abingdon Press, May 2010).
Tell us about yourself, Robert.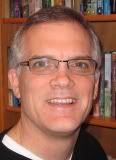 My first novel for young readers,
A Way Through the Sea
, came out in 1994, and since then I've written a mix of fiction (and a little non-fiction) for older and younger readers--including historical fiction, books for the Guideposts book club and sci-fi/fantasy. My latest is book number fifty-something, a World War 2 historical novel for grown-ups. It's called
Wildflowers of Terezin
and it comes straight from my heart.
I've worked as a newspaper editor, reporter, assistant pastor, and advertising writer. Today I'm a writer/editor at a university in the Pacific Northwest. I graduated from Simpson College in San Francisco, where I met my wife, Ronda. We have three young adult kids--all married--and one grandchild (with another on the way!).
Ronda and I attend a great church and small group in the town where we live. In my spare time I love to get out in my little sailboat, and explore new places with Ronda. I've served as a mentor and board member for the Jerry B. Jenkins Christian Writers Guild.
Please tell us five random things we might not know about you.
-- Enjoy sailing.
-- Danish parents.
-- Born in California.
-- Learned English in the sandbox.
-- Blessed with one wonderful wife, three wonderful kids.
Please tell us a bit more about the plot of
Wildflowers of Terezin.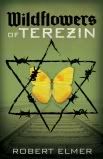 Challenged by his activist brother and swayed by his own attraction to Hanne, Pastor Steffen abandons his formerly quiet, uninvolved life and hesitantly volunteers to help smuggle Denmark's Jews out of the country before a Nazi roundup. Steffen finds that helping his Jewish neighbors is the most decent, spiritual thing he has ever done. As he actually does God's work, rather than just talking about it, Steffen's faith deepens and he takes greater risks in his sermons.
When things go terribly wrong and Hanne is sent to Terezin, Steffen finds his heart fully engaged. He undertakes protests and rescues that are more and more dangerous, never imagining where it will lead him, or the ultimate cost of his decision to get directly involved.
What is it about your lead characters that will make your readers care about them?
I honestly can't decide which of the two main characters I like the most. I identify with elements in both the Steffen and his (secondary character) brother. And I also identify with Hanne, the courageous, compassionate nurse. She's the other main character. But all of them inspire me in different ways, and I'm hoping readers will be inspired similarly. So here's the character summary:
Hanne Abrahamsen is a busy nurse at one of Copenhagen's busiest hospitals, doing what she can during the tough years of Nazi occupation to make a difference. She attends synagogue occasionally with her mother, but struggles with knowing where she fits in. Her family expects her to marry Aron, a man from a prominent Jewish family. She's not so sure, especially after she meets Pastor Steffen Petersen.
A confirmed bachelor, Steffen pastors a larger church downtown and is doing all he can to survive the war. His philosophy: Don't make anyone angry, and don't make yourself a target. Stay under the radar. That flavors his spiritual outlook and doesn't sit well with his activist younger brother, who is involved in the Underground resistance movement. But they might have made it through the war unscathed, if Steffen hadn't been caught in a street battle's crossfire, taken to the hospital, and placed under Hanne's care. And no one could imagine what would awaken inside them when Denmark's Jews were targeted for deportation to a death camp called Terezin.
Why will readers enjoy your novel?
The best way to answer that question is to ask readers themselves. So I went to the book's listing on Amazon and checked it out. I particularly enjoyed the review that said "Wildflowers of Terezin is a beautiful and lyrical novel that kept me self-reflecting long after I finished the last page."
If you were the casting director for the film version of your novel, who would play your lead roles?
A young Gregory Peck would play Pastor Steffen.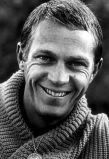 Steve McQueen would play his younger activist brother.
And Ingrid Bergman would play Hanne, the nurse. Ah, what a film that would be!
I'm definitely sold on that one!
How important to the story is your book's setting?
As a historical novel set in a particular country, setting is everything. And so once the theme and topic were selected--the time when Jews from Denmark were threatened--I just followed the historical record. The camp in Czechoslovakia, Terezin, took a little research, but there's a fascinating story about that, as well.
What is the last book you read that moved you?
Eli
by Bill Myers comes to mind. I thought his retelling of the Gospel accounts using a contemporary setting was gripping.
Where else can readers find you or your writing online?
www.RobertElmerBooks.com
The book is available for online purchase via the following buttons:
CBD.com
Thanks, Robert, for visiting with us and telling us about your novel.
Readers, Robert has offered to give a copy of his novel to the winner of our drawing on Monday, August 23.
To enter, leave a comment for Robert, below.
Leave your email address, in case you win, like so: trish[at]trishperry[dot]com.
Check out my interviews with

Allie Pleiter

and

Dandi Mackall

, below, and leave comments under their interviews to be entered in drawings for signed copies of their books. And see how to win one of five copies of my next release, The Perfect Blend,

HERE

.
Annoying legal disclaimer: drawings void where prohibited; open only to U.S. residents; the odds of winning depend upon the number of participants. See full disclaimer
HERE
.