A turn of the century woman photographer (the author's grandmother!) struggles to leave a love affair behind and develop her talent as an independent businesswoman in a man's world in the Midwest.
Before we meet today's author, I want to announce that the winner of the drawing for
Thicker Than Blood
, by C.J. Darlington, is:
jssmcg@ . . .
Congratulations! I'll contact you today for your snail mail address, and we'll get your book to you right away.
I encourage readers to keep commenting and/or subscribe at right in order to participate in future book give-aways!
Now let's meet novelist
Jane Kirkpatrick,
author of
An Absence so Great
(WaterBrook Multnomah Publishing Group/Random House, March 2010).
Jane is the award-winning and best-selling author of 3 nonfiction and 16 historical novels based on the lives of actual historical people. She's a former mental health director, therapist, rancher in Oregon and a Wisconsin native who listened to that writing voice later in life. Her first book, a memoir called
Homestead
was released the day before her 45th birthday. Her titles have won the WILLA and Wrangler awards and been finalists for the Christy, WILLA, Oregon Book Award, Reader's Choice, Spur and others. She speaks internationally about the power of story in our lives and is a frequent retreat leader.
Jane lives with her husband of 34 years, Jerry, on their remote ranch in Oregon where she spoils two dogs and a goat and sometimes her husband.
Please tell us five random things we might not know about you.
-- I have a private pilot's license.
-- I don't have a belly button (don't ask!).
-- I play the piano, a little.
-- I can kick a football over the power lines.
-- For seventeen years I worked in early childhood education on an Indian Reservation in Oregon helping families of children with disabilities.
I just knew you were going to have a few unusual items, Jane.

Please tell us a bit more about the plot of An Absence so Great.
In 1910, Jessie Gaebele, an eighteen year old German American woman discovers her passion for photography. She knows she has talent but talent is a currency and she wants to invest it well. In book one, she's already made some poor "investments" becoming emotionally attracted to her very-married employer. Now, she wants to set her own course as an independent woman during a time when women weren't even allowed to take photographic courses because of the danger of chemicals and the flash-light exposures. Will she overcome the perils of emotional liaisons for the passion of using a gift wisely and fully? Only time will tell.
The book is the second and final in a duet about my grandmother's life. The first is
A Flickering Light
named to Library Journal's Best Books of 2009 list.
What is it about your lead character that will make your readers care about her?
She's compassionate and generous (her younger brother has a speech impediment and she sets aside some of her earnings to help his treatment and other family needs). She's adventuresome. (She traveled throughout the then northwest - Minnesota, Wisconsin, North Dakota, etc -- to operate studios of widows whose husbands had died or women whose husbands were sick from mercury poisoning from exposure to the developing chemicals). Jessie makes mistakes and has to live with the consequences. She stands up for herself in a business world where women were marginalized and she succeeds! She struggles to make her faith real in her life and not just a Sunday proposition.
Why will readers enjoy your novel?
They tell me they enjoy it for the images my words create as well as some of the actual glass plate images that were reproduced from my grandmother's collection. They also tell me that it's a book that remind us that we all make mistakes, we all falter and fail and it is a mark of our character how we allow family, friends and faith to sustain us and help us find forgiveness for our past errors.
One reader told me she'd read the book twice and it was helping her come to terms with an absence in her life she'd let define that past ten years and how it gave her a way to move forward. Those who'd like to know more about early photography will also enjoy the books and hopefully, they will empathize with the characters, find their voices of interest, and will remember the story after the final page is finished.
If you were the casting director for the film version of your novel, who would play your lead roles?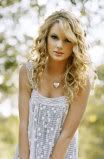 Taylor Swift would be the lead. Jessie was petite, kind, gentle and a woman of faith while driven with her talent and I think Taylor Swift is too! Plus, isn't she advertising for a camera company these days?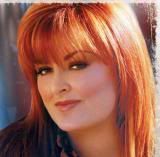 As for Mrs. Bauer...I think Winona Judd could play her well. Mrs, Bauer was beautiful and had emotional problems but needs to be a sympathetic character.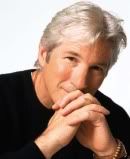 And Mr. Bauer? Hmmm. Maybe Richard Gere. Mr. Bauer was 26 years older than Jessie so it'll be a "mature" actor playing that part of her employer who has to begin to tell himself the truth about his own life. He wasn't just mentoring a young woman; he was falling in love and struggling with his own moral code so a blend of self-assurance, romantic inclination and vulnerability could be captured by Richard Gere.
How important to the story is your book's setting?
Setting is critical for the reader as they need to know where they are in each scene, whose eyes they're seeing through and what the scene is about. But more, when I write, I'm weaving four threads through the plot and the character's desire: landscape, relationship, spirituality and work.
Landscape is one of the big features as I think where we live says much about who we are. Author Barry Lopez says some of us are not finished at the skin...we send out luminous fibers into the soil that surrounds us and leaving it is like an amputation. Whether it's the banks of the Mississippi River where much of this story is set or the wide open prairie of North Dakota, where the other part of the book is set, those landscapes affected Jessie, challenged her but also gave her places to pause, consider and seek faithful guidance in her life.
I also want the reader to experience those landscapes. I want the reader to feel the wind off Lake Winona, smell the lilacs in the spring, even taste the dirt swirling around in a storm so they'll feel closer to the character and the story will take them into the present moment while still keeping them engaged in another century. Setting helps make that happen in the sense of scene structure but also in overall story impact so I'd say it's very important.
Choose an inanimate object to represent you. Explain what you have in common with that object.
A picture frame in a heart shape. What we have in common is that the frame sets borders and boundaries which I have to do in my stories (and that my characters have to deal with when they face challenges). It could be brass or wood or any kind of material but it defines and in some ways, as a writer, I think that's what I'm doing, helping define what a story is about and what it might have to say to a contemporary reader. The heart represents a desire I have to frame my stories and my life with love.
Lovely, Jane.

What is the last book you read that moved you?
Lady in Waiting
by Susan Meissner. It won't be out until September but I found myself staying up late to find out what would happen; crying (I rarely do that when either reading or writing!) and appreciating the great skill of the author to take me into a time and places I've never been and make me feel at home there. It was also a book that made me close it at times to just think about a scene I'd read and the incredible importance of choice in our lives and how easily we can allow others to make choices for us and when we do, we may well miss the life God intended for us.
What are you working on now?
The Daughter's Walk
a story based on the fact of a mother and daughter, who in 1896, take a wager to walk from Spokane, Washington to New York City. If they were successful, they'd earn $10,000, enough to save the family farm. What intrigued me was that in a book written about the walk (which had its own triumphs and disasters) a footnote said that after they got back from the walk, Clara, the daughter, changed her name and separated herself from the family for 20 years. I wanted to know what happened so I've been researching the daughter and this book will tell her side of the story about being in exile, really, and how to find our way back home.
Where else can readers find you or your writing online?
My website where I have a blog called Words of Encouragement is www.jkbooks.com. I also blog at www.janekirkpatrick.blogspot.com at a site called Harvests of Starvation Lane where there's a photograph of our remote ranch on Starvation Lane. And my dog has a blog too. www.bodaciousbothedog.blogspot.com. He has more followers than I do. And visit me on my Facebook fan page The Author Jane Kirkpatrick. I also do a monthly newsletter called Story Sparks. People can sign up for it on my website www.jkbooks.com. I'd love that!
The book is available for online purchase through the following buttons:
CBD.com
Thanks, Jane, for visiting with us and telling us about your novel.
Readers, Jane has offered to give a copy of her novel to the winner of our drawing on Thursday, September 2.
To enter, leave a comment for Jane, below.
Leave your email address, in case you win, like so: trish[at]trishperry[dot]com.
Check out my interviews with

Donita K. Paul

and

Darlene Franklin

, below, and leave comments under their interviews to be entered in drawings for signed copies of their books. And see how to win one of five copies of my next release, The Perfect Blend,

HERE

.
Annoying legal disclaimer: drawings void where prohibited; open only to U.S. residents; the odds of winning depend upon the number of participants. See full disclaimer
HERE
.