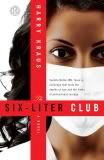 Camille Weller is the first African American female trauma surgeon at the Medical College of Virginia. She has to fight through gender and racial prejudice and deal with emotional scars from her past in order to find success in life and love.
It's my pleasure today to interview
Harry Kraus,
author of
The Six-Liter Club
(Simon and Schuster--Howard, April, 2010).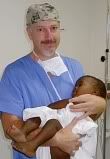 Harry Kraus is a board-certified general surgeon whose best-selling novels are laced with medical realism. He has worked as a general surgeon in the US and in East Africa, where he and his family have spent years in medical outreach. He is currently on furlough, living in Virginia and plans to return to Africa next summer.
Please tell us five random things we might not know about you.
-- I have a Schnauzer named Tiger who rips apart books that the postman delivers if she leaves them on the porch.
-- I learned to scuba dive with my sons in the Indian Ocean on the coast of Kenya.
-- I was brought up in the Mennonite faith.
-- I love cheese and dessert and have lost the same twenty pounds about thirty times. I guess that means I've lost 600 lbs.
-- I'm still active as a general surgeon and my life experiences give me plenty of ideas for writing.
From what I see, Harry, you'd do just as well in the pet-lover, adventure, bonnet, and culinary genres as you do in the medical one.

Please tell us a bit more about the plot of The Six-Liter Club.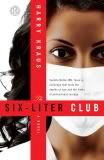 Camille Weller is starting out her new life as a trauma surgeon at Medical College of Virginia where, as the first black female to attain this position, she has to fight racial and gender prejudice. She longs for a love relationship, but is troubled by haunting memories from Africa where her parents (a white missionary doctor father and Congolese mother) were killed during the Simba rebellion. She has to come to a surprising and full understanding of events in her past before she can accept the faith of her father and find love.
But some past events are so dark that no one would want to know . . .
What is it about your lead character that will make your readers care about her?
She is witty, a great surgeon, yet forced to try to fit in a white-man's world. She has survived by "being one of the guys," but in the end, finds that she brings something special to her chosen field as an African American female.
Why will readers enjoy your novel?
It has suspense, relationship conflict, buried secrets, haunting memories, and the fast-paced life of a trauma surgeon.
If you were the casting director for the film version of your novel, who would play your protagonist?
Halle Berry.
How important to the story is your book's setting?
The book's backstory is set in Congo. This is important as it provided the real setting of the Simba rebellion against the Congolese government. The contemporary setting is Richmond, Virginia and I used real locations, restaurants etc. to provide a realistic texture for the story.
Choose an inanimate object to represent you. Explain what you have in common with it.
This is a crazy question deserving a crazy answer. A baseball. A baseball is fun and round. I am fun and maybe a little too round myself!
Have a few of those 600 pounds still going on there, huh, Harry?
What is the last book you read that moved you?
I read a book entitled
Feel
by Matthew Elliot. He gives sound Biblical teaching about emotions dispelling popular misconceptions. I found myself wanting to use the information I gained in a new novel where a protagonist really opens up emotionally.
What are you working on now?
I am working on the second novel of a three-book contract with David C. Cook dealing with a heart transplant patient.
Where else can readers find you or your writing online?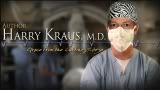 Visit me at
www.harrykraus.com
The book can be purchased online via the following buttons:
CBD.com
Thanks, Harry, for visiting with us and telling us about your novel.
Readers, Harry has offered to give a copy of his novel to the winner of our drawing on Saturday, August 14.
To enter, leave a comment for Harry, below.
Leave your email address, in case you win, like so: trish[at]trishperry[dot]com.
Check out my interviews with

Ramona Cecil

and

Merrillee Whren

below, and leave comments under their interviews to be entered in drawings for signed copies of their books.
Annoying legal disclaimer: drawings void where prohibited; open only to U.S. residents; the odds of winning depend upon the number of participants. See full disclaimer
HERE
.