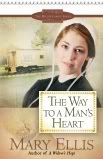 When all the men of courting age beat a steady path to Leah's diner in The Way to a Man's Heart, her parents don't breathe a sigh of relief until she narrows her field of suitors down from half a dozen to one.
Before we meet today's author, I want to announce that the winner of the drawing for
Abigail
, by Jill Eileen Smith, is:
dancealert@ . . .
Congratulations! I'll contact you today for your snail mail address, and we'll get your book to you right away.
I encourage readers to keep commenting and/or subscribe at right in order to participate in future book give-aways!
Now let's meet novelist
Mary Ellis,
author of
The Way to a Man's Heart
(The Miller Family series--book 3, Harvest House, July 2010).
Tell us a little about yourself, Mary.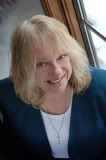 I grew up close to the eastern Ohio Amish community where my parents took me to farmer's markets and woodworking fairs. I loved their peaceful lifestyle, their respect for the land, and their strong Christian commitment. I met my husband in college where I studied education and we married six days after graduation. Along with our dog and cat, we now live in Medina County, Ohio. We love to take weekend trips to purchase produce, research my books, and enjoy a simpler way of life. I enjoy reading, travel, gardening, bicycling and swimming. Before "retiring" to write full-time, I taught Middle School in Sheffield Lake, Ohio and worked as a sales rep for Hershey Chocolate for twenty years--a job with amazingly sweet fringe benefits.
My novel,
Sarah's Christmas Miracle,
releases August 10th, also from Harvest House.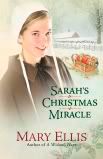 Please tell us five random things we might not know about you.
-- I once tried rappelling with the Middle School geology club, but once I went over the edge, I realized I was mortified of heights. I had to be hauled back up without a shred of dignity.
-- I love broccoli, lima beans, chocolate, popcorn, and ice cream, but not necessarily in that order.
-- I once modeled in high school, many years and many ice cream bars ago
-- I cannot spell very well--thank goodness for Spell Check
-- I love to cook Cajun and Creole food and would like to live in Louisiana someday.
Lima beans on the same list with chocolate? Now, Mary, that's just messed up.

Please tell us a bit more about the plot of The Way to a Man's Heart.
Leah Miller, a talented young cook, lives her dream come true when she invests in a restored diner catering mostly to locals. Having just moved to the area, Jonah Byler is a dairy farmer with a secret. Once she discovers what he has been hiding, can Leah trust Jonah with her heart? Rumschpringe holds little appeal for the shy girl who has never been the center of attention before. Working at the diner introduces Leah to both Amish and English patrons. When three Amish men vie for her attention, Leah enjoys her new fame and admiration. Can Jonah persuade this quiet young woman to leave her adoring fans and cook only for him?
Her sister, Emma, has her own problems to contend with when her husband's past comes visiting in a short skirt. But it's living without his truck that proves challenging for the newly married, and newly converted to Amish James Davis.
What is it about your lead character that will make your readers care about her?
Leah falls victim to the sin of vanity, something most women English and Amish struggle with. Although her Christian faith never wavers, making the right choices in daily life isn't any easier for her than for us.
Why will readers enjoy your novel?
I hope readers will see themselves in my characters, as my characters grow within their business and family relationships and within marriage.
If you were the casting director for the film version of your novel, who would play your lead roles?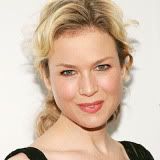 Renee Zellweger would make a lovely Leah Miller.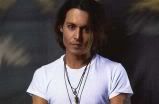 And Johnny Depp would be outstanding as Jonah Byler. Of course, I think Mr. Depp would be outstanding in just about any role.
He certainly is flexible. And watchable.

What is one thing you've learned about yourself as a result of your writing career?
I learned humility, which for Christians is a good lesson to learn. Almost every writer has plenty of rejection letters along the path to publication to ever keep one's head from ever swelling too big.
Choose an inanimate object to represent you. Explain what you have in common with that object.
I am a willow tree. Over the years, I have finally learned to bend with the wind instead of snapping branches all the time.
I like that.
What is the last book you read that moved you?
We are all the sum total of every book we have read. But
Cold Mountain
by Charles Frazier moved me to tears by how difficult life was for Americans in bygone eras. We whine and complain about inconsequential things while our lives have never been easier.
I so agree, with both the sentiment and the book choice. Amazing writing, bringing the image and feel right into the reader's mind and heart. And yes, we quickly slip into our spoiled expectations these days without the reminders we get from books like this.
What are you working on now?
Right now I'm working on a 2-book series set in Wayne County, Ohio. The first,
Abigail's New Hope
, involves an Amish midwife who runs afoul of the law when a delivery goes horribly wrong.
Where else can readers find you or your writing online? I post the first chapters of my books online at my blogsite:
www.maryeellis.wordpress.com
. I hope readers will drop by and leave a message. Without readers, writers have no reason to sit down in front of their computers each day.
Mary's book is available for online purchase via the following buttons:
CBD.com
Thanks, Mary, for visiting with us and telling us about your novel.
Readers, Mary has offered to give a copy of her novel to the winner of our drawing on Saturday, July 31.
To enter, leave a comment for Mary, below.
Leave your email address, in case you win, like so: trish[at]trishperry[dot]com.
Check out my interviews with

Jamie Carie

and

Gina Holmes

below, and leave comments under their interviews to be entered in drawings for signed copies of their books.
Annoying legal disclaimer: drawings void where prohibited; open only to U.S. residents; the odds of winning depend upon the number of participants. See full disclaimer
HERE
.