Bryce MacPhearson kidnaps Akira MacKenzie on her wedding day to keep a promise to his dying father, but a murderer in their midst will stop at nothing to keep their clans feuding and their love from blooming.
Before we meet today's author, I want to announce that the winner of the drawing for my novel,
Beach Dreams
, is:
nancyecdavis@ . . .
Congratulations! I'll contact you today for your snail mail address, and we'll get your book to you right away.
I encourage readers to keep commenting and/or subscribe at right in order to participate in future book give-aways!
Now let's meet novelist
Jennifer Hudson Taylor,
author of
Highland Blessings
(Abingdon Press, May 2010).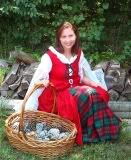 Jennifer Hudson Taylor is the author of historical and contemporary Christian fiction set in Europe and the Carolinas. Her fiction has won awards in the American Christian Fiction Writers' Genesis Contest. Her debut novel,
Highland Blessings
, was released May 2010. Other works have appeared in national publications, such as
Guideposts, Heritage Quest Magazine, Everton's Genealogical Publishers
, and
The Military Trader.
Jennifer graduated from Elon University with a B.A. in Journalism.
When she isn't writing, Jennifer enjoys spending time with her family, traveling, genealogy, and reading. She resides with her husband and daughter in the Charlotte area of NC.
Please tell us five random things we might not know about you.
-- I dislike bananas, but I love banana flavoring in ice cream, pudding, banana nut bread, etc.
-- I love thunderstorms. The louder the thunder, the better.
-- I don't mind wearing flip-flops or sandals in the summer, but when I sleep I must wear socks.
-- I sleep with a noisy fan because I like the noise.
-- I'm not fond of cooking and recipes don't thrill me, but I enjoy eating way too much.
You're an interesting sleeper . . . very particular, aren't you?
Please tell us a bit more about the plot of Highland Blessings.
Highland warrior Bryce MacPhearson kidnaps Akira MacKenzie on her wedding day to honor a promise he made to his dying father. When he forces Akira to wed him, hoping to end a half-century feud between their clans, she struggles to overcome her anger and resentment. . .Yet her strength in the Lord becomes a witness to Bryce. But there is a traitor in their midst . . . and murder is the ultimate weapon.
What is it about your lead characters that will make your readers care about them?
People will identify with Bryce because he has such a strong desire for peace and to keep his promise, but things don't always turn out the way he intends. Akira is strong-willed, but compassionate and caring.
Why will readers enjoy your novel?
I think readers will enjoy the suspense as subplots and details unfold and the murderer grows bold, while the romance between Bryce and Akira builds and their faith strengthens to overcome their obstacles.
If you were the casting director for the film version of your novel, who would play your lead roles?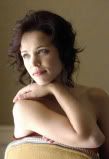 Good question. When I originally wrote
Highland Blessings,
the actors I had in mind have aged out of those roles. I posted a poll on my Facebook Fan page and people suggested Rachel McAdams for Akira MacKenzie.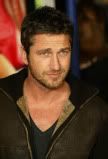 And Gerard Butler for Bryce MacPhearson.
Funny, I have Rachel McAdams in mind for the heroine in my current WIP. But a different version of her. She definitely has the look of a romantic heroine. And don't get me started on Gerard Butler's looks. Goodness.
What is one thing you've learned about yourself as a result of your writing career?
That I'm impatient, but with slow steady steps, persistence and consistence, I can make progress.
Oh, yes, the writing business will teach you patience!
Choose an inanimate object to represent you. Explain what you have in common with that object.
A lighthouse. I can shine when the Spirit shines through me like a beacon, stand strong and bold on the word when the storms come, and be a curiosity to onlookers who don't understand me and my life or my faith, and be restored when I'm rusty and beaten down and need restoration and a renewing of my spirit.
I like that, Jennifer!
What is the last book you read that moved you?
While historical novels are my favorite and I've read many that have moved me, I haven't read anything that moved me as much as
A Bigger Life
by Annette Smith. It's contemporary, and written in first-person, and in the hero's POV. At one point I almost put the book down and didn't finish it, but I'm glad I pushed through it and finished it. The ending really had me crying--hard. The whole book made an impact on me that has stayed with me and I read this book almost a few years ago.
You know, that book was recommended to me a few years ago, and I still haven't gotten to it. Maybe I need to push that one closer to the top of the TBR list.
What are you working on now?
Highland Sanctuary
. Scotland 1477. Gavin MacKenzie is hired to restore the ancient Castle of Braigh. He discovers a hidden village of outcasts that have created their own private sanctuary from the world. Among them is Serena Boyd, a mysterious and comely lass who captures Gavin's heart. The villagers have an intriguing secret, while Serena harbors a deadly past that could destroy her future. When a fierce enemy launches an attack against them, greed leads to bitter betrayal. As Gavin prepares a defense, the villagers unite in a bold act of faith, showing how God's love is more powerful than any human force on earth.
Terrific story premise, Jennifer! Blessings with that one.

Where else can readers find you or your writing online?
Website:
www.jenniferhudsontaylor.com
Blog:
jenniferswriting.blogspot.com
Facebook
Twitter
The book can be purchased online through the following buttons:
CBD.com
Thanks, Jennifer, for visiting with us and telling us about your novel.
Readers, Jennifer has offered to give a copy of her novel to the winner of our drawing on Monday, July 19.
To enter, leave a comment for Jennifer, below.
Leave your email address, in case you win, like so: trish[at]trishperry[dot]com.
Check out my interviews with

Cara Lynn James

and

Steve Rzasa

below, and leave comments under their interviews to be entered in drawings for signed copies of their books.
Annoying legal disclaimer: drawings void where prohibited; open only to U.S. residents; the odds of winning depend upon the number of participants. See full disclaimer
HERE
.