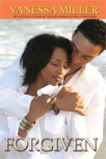 Forgiveness is a choice . . . And JT prays that Cassandra will finally choose to forgive him.
Before we meet today's author, I want to announce that the winner of the drawing for
Simple Secrets
, by Nancy Mehl, is:
sharonalavy@ . . .
Congratulations! I'll contact you today for your snail mail address, and we'll get your book to you right away.
I encourage readers to keep commenting and/or subscribe at right in order to participate in future book give-aways!
Now let's revisit novelist
Vanessa Miller,
author of
Forgiven
(Urban Christian/Kensington Publishing Corp., June 2010).
Vanessa Miller is a best-selling author, playwright, and motivational speaker. She started writing as a child, spending countless hours either reading or writing poetry, short stories, stage plays and novels. Vanessa's creative endeavors took on new meaning in1994 when she became a Christian. Since then, her writing has been centered on themes of redemption, often focusing on characters facing multi-dimensional struggles.
Vanessa's novels have received rave reviews, with several appearing on
Essence
Magazine's Bestseller's List. Miller's work has receiving numerous awards, including "Best Christian Fiction Mahogany Award" and the "Red Rose Award for Excellence in Christian Fiction." Miller graduated from Capital University with a degree in Organizational Communication. She is an ordained "exhorter" in her church, explaining, "God has called me to exhort readers and to help them rediscover their place with the Lord."
Please tell us five random things we might not know about you.
-- I have two grandchildren. Amarrea (2 years old) and Jarod (15 months)
-- I have a goddaughter who is actually graduating high school this week (they are all making me feel so old)
-- I love mysteries
-- I travel a lot to promote my books, but I really love to just be at home
-- I don't have anything else . . . maybe that's why I put so much drama in my books, because there isn't much in my real life.
Please tell us a bit more about the plot of Forgiven.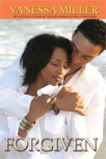 Pastor Jerome Tyler (JT) Thomas is back!
But this time JT is committed to God and his family in ways he never considered possible. After losing everything because of past indiscretions, JT realizes that he doesn't want to live without God or his family and begins to turn his life around. But his wife hasn't forgotten the dirt in his backyard and denies JT the very thing he craves--forgiveness. When his mother-in-law and ex-mistress hatch a plot to destroy him, JT discovers that he will need all the Holy Ghost power he can muster to stay true.
Cassandra Thomas loves her husband, and wants their marriage to work. But JT destroyed her trust when he cheated on her with one woman after the next. Try as she might, Cassandra just can't forgive. The trust and the thrill is gone from her marriage. In times of trouble, Cassandra has always turned to God for help, but can God soften her heart enough so that she can forgive a man like JT?
What is it about your lead characters that will make your readers care about them?
JT Thomas is a reformed cheater. God has forgiven him and JT is truly grateful for this. I think my readers will appreciate the change in JT from the first book,
Forsaken
.
Also, his wife, Cassandra has gone through a lot with JT and my readers will learn about forgiveness in ways that they never imagined through the eyes of Cassandra.
Why will readers enjoy your novel?
Because this is a book about the power and the joy that comes from forgiving and letting go. I believe that readers will fall in love with Cassandra and JT as they lay their hearts on the line and give this thing called love one more try.
What facet of the writing craft comes easiest to you? What do you struggle with?
My books are character driven, so developing my characters and structuring the flow of the novel comes easy for me. The thing I struggle with the most however, is setting. I am not a sightseer or a person that likes to check out scenery and therefore, I always have to go back and add detail into my novels so that the reader will get a feel for where the characters are at during certain scenes.
What era would you like to write about (or what genre would you like to write in) that you haven't yet tackled?
I would love to write suspense thrillers. I'm trying to find away to do such a thing and still write about Christian issues that touch the heart and soul of my readers.
What is the last book you read that moved you?
I read a lot of books, but lately, not much has moved me to tears or caused me to see something differently. However, my favorite book did that for me in such a special way that I believe it has forever set the bar so high that others have just not been able to move me (yet). The book is
Redeeming Love
by Francine Rivers.
What are you working on now?
I am finishing up the last leg of my tour right now. But when I get home I am schedule to begin writing the third book in my Second Chance at Love series (
A Promise of Forever Love
).
Where else can readers find you or your writing online?
My site:
www.vanessamiller.com
and on
Facebook
.
The book can be purchased online via the following buttons:
Thanks, Vanessa, for visiting with us and telling us about your novel.
Readers, Vanessa has offered to give a copy of her book to the winner of our drawing on Monday, June 21.
To enter, leave a comment for Vanessa, below.
Leave your email address, in case you win, like so: trish[at]trishperry[dot]com.
Check out my interviews with Gail Gaymer Martin and

Susan Page Davis

, below, and leave a comment under their interviews to be entered in drawings for signed copies of their books.
Annoying legal disclaimer: drawings void where prohibited; open only to U.S. residents; the odds of winning depend upon the number of participants. See full disclaimer
HERE
.