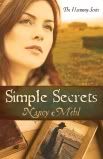 Gracie Temple loves city life and her job as a graphic designer, but when a reclusive uncle dies and leaves her his house in a quiet Kansas Mennonite community, she inherits something she didn't bargain for - a dark and deadly family secret.
Before we meet today's author, I want to announce that the winner of the drawing for
A Woman Called Sage
, by DiAnn Mills, is:
rkelley@ . . .
Congratulations! I'll contact you today for your snail mail address, and we'll get your book to you right away.
I encourage readers to keep commenting and/or subscribe at right in order to participate in future book give-aways!
Now let's meet novelist
Nancy Mehl
, author of
Simple Secrets
(The Harmony Series, Barbour Publishing, June 2010).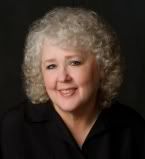 Nancy Mehl lives in Wichita, Kansas with her husband Norman and her son, Danny. She's authored nine books and is currently at work on two new series for Barbour Publishing.
All of Nancy's novels have an added touch--something for your spirit as well as your soul. "I welcome the opportunity to share my faith through my writing," Nancy says. "It's a part of me and of everything I think or do. God is number one in my life. I wouldn't be writing at all if I didn't believe that this is what He's called me to do. I hope everyone who reads my books will walk away with the most important message I can give them: God is good, and He loves you more than you can imagine. He has a good plan especially for your life, and there is nothing you can't overcome with His help."
Please tell us five random things we might not know about you.
-- I have almost perfect pitch. Now understand, that doesn't mean I can sing in perfect pitch, but I can hear very slight differences between pitches.
-- I once solved a real-life murder.
-- I reviewed books for many years.
-- I run a volunteer organization called Wichita Homebound Outreach. We put on monthly events for low-income seniors living on congregate housing.
-- I love horses and used to own some.
Wow, Nancy, there's an entire interview's worth of possible questions in my head after reading that list! Maybe next time . . .
Please tell us a bit more about the plot of Simple Secrets.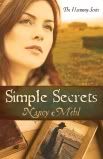 Simple Secrets
is the story of Gracie Temple, a graphic designer who lives and works in Wichita, Kansas. A phone call comes from her father, telling her the uncle she never met has died. Benjamin Temple lived an Old Order Mennonite life in the small town of Harmony, Kansas. For some reason, he's left all his property to her.
Gracie goes to Harmony with the intent of selling his house and bringing home certain family heirlooms.
But once she reaches Harmony, she discovers he's left her something else as well. A terrible secret--a family legacy that could bring destruction to the people she loves. Gracie will have to decide what to do with Benjamin's terrible secret.
What is it about your lead character that will make your readers care about her?
Gracie isn't perfect. She's very down to earth, someone who thinks she knows what she wants. But when she feels God may be leading her in a different direction, she tries to be open to His will. A weak point is her willingness to judge people without really knowing them. This character flaw will be put to the test in Harmony, Kansas. Two of her strong points are her compassion for hurting people and her fierce devotion to her family.
Why will readers enjoy your novel?
I believe they'll like the town of Harmony and the people who live there. Harmony is a special place where old-fashioned values are treasured and people respect one another. It's a place I'd like to live. I hope readers will enjoy visiting.
Simple Secrets
contains mystery, suspense, and romance. And there is a powerful storyline about the effects of hiding past pain instead of dealing with it openly. I believe readers will find someone in
Simple Secrets
to identify with.
If you were the casting director for the film version of your novel, who would play your lead roles?
Hmmmm. Interesting question. It took some research to come up with an answer.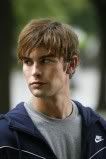 Chace Crawford could play Sam.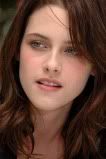 And Kristen Stewart
or Saoirse Ronan could play Gracie.
Gracie has red hair, but I guess actresses are used to dying their hair for roles. Actually, the girl on the cover of
Simple Secrets
is perfect, but I doubt she's an actress.
Most writers struggle with the whole "show, don't tell" rule. For some, it can be difficult to even recognize when "telling" is happening. Please give us a brief example from your novel where you "show," and then write how that passage would have looked, had you "told."
Example #1: (Showing)
"I--I was only seventeen. My--my mother sent me to the church to pick up some hymnals that were torn and needed mending." Her voice trembled and tears fell down her cheeks. "J--Jacob was there. He--he told me the hymnals were in the basement. I--I followed him down there."
She took a breath and held it. Without realizing it at first, I held mine too.
Example #2: (Telling)
"I--I was only seventeen. My--my mother sent me to the church to pick up some hymnals that were torn and needed mending."
Emily looked so sad. I could tell her heart was breaking.
"J--Jacob was there. He--he told me the hymnals were in the basement. I--I followed him down there."
I knew what was coming next. Jacob Glick had molested her.
What facet of the writing craft comes easiest to you? What do you struggle with?
Stories come rather easily. Believe it or not, though, "showing" and "telling" is tougher. I have to work at it. And dialogue tags get on my nerves. Sometimes I have my characters shaking their heads so much, it's a wonder they don't fall off! Oh, and sighing. One day one of them may pass out from hyperventilation.
I totally identify with you there, Nancy. As most writers do, I shy away from too much said-ing, but you can go in the opposite direction if you get too rigid with that, can't you? Shaking, nodding, sighing, chuckling. Sometimes a simple "said" can be refreshing!

Choose an inanimate object to represent you. Explain what you have in common with that object.
Well, this may sound like a weird answer, but I think I'll have to say a rock. Like the rock the wise man built his house on, I try to think of myself as unmovable no matter what storm wages around me. Rain, heat, storms--nothing moves a large rock. I believe God wants us to be that way. Unmovable in the middle of life's storms--standing solid in Him.
And by the way--no "dumb as a rock" comments please!
I love that!
What is the last book you read that moved you?
That's easy. Tosca Lee's
Demon: A Memoir
. What a book. The story and imagery were so powerful it brought tears to my eyes. There are passages I will always remember. If you haven't read it--buy it. You won't be sorry.
One negative side effect of reading this book is that it clearly showed me how far I have to go as a writer.
Again, completely agreed. Demon was one of the few inspirational novels I confidently recommended to my teenaged son--he's a hard sell.
What are you working on now?
Just beginning
Simple Choices
, the third book in The Harmony Series. I love this series. When I signed the contract I was wondering how much I would enjoy writing something that leaned more toward romantic suspense, but I'm having a great time with it. And my incredible publisher has encouraged me to use my "mystery side" in each book, so it's not as much of a stretch as I thought it would be.
Where else can readers find you or your writing online?
My Web site is
www.nancymehl.com
, but it is currently under construction. Hopefully, by the time this interview posts, it will be updated. I also have a blog:
www.nancymehl.blogspot.com
, and I'm on FaceBook. It's not too hard to find me.
The book is available for purchase online via the following buttons:
CBD.com
Thanks, Trish.
Thanks, Nancy, for visiting with us and telling us about your novel.
Readers, Nancy has offered to give a copy of her book to the winner of our drawing on Monday, June 14.
To enter, leave a comment for Nancy, below.
Leave your email address, in case you win, like so: trish[at]trishperry[dot]com.
Check out my interviews with Linore Rose Burkard and

Jill Elizabeth Nelson

, below, and leave a comment under their interviews to be entered in drawings for signed copies of their books.
Annoying legal disclaimer: drawings void where prohibited; open only to U.S. residents; the odds of winning depend upon the number of participants. See full disclaimer
HERE
.