Needing help with his rambunctious puppy, lonely businessman Martin David hires Emily Ireland, an intriguing woman, to train his new puppy, but when her training also opens his heart, he can almost see her as a perfect bride until he learns of her shameful past and wonders what God would have him do.
Before we meet today's author, I want to announce that the winner of the drawing for
The Country House Courtship
, by Linore Rose Burkard, is:
jnkbull@ . . .
Congratulations! I'll contact you today for your snail mail address, and we'll get your book to you right away.
I encourage readers to keep commenting and/or subscribe at right in order to participate in future book give-aways!
Now let's revisit novelist
Gail Gaymer Martin,
author of
Bride in Training,
(Steeple Hill Love Inspired, July 2010).
Gail, please tell us five random things we might not know about you.
-- I'm very active in music---singer, soloist, handbell and handchime player, praise team.
-- I sing with one of the most prestigious Christian chorales in Michigan.
-- I love to cook and often create recipes.
-- Over the years, I've opened my home to nine different people who lived there over an extended period of time.
-- I have visited every state in the US, including Alaska and Hawaii and have visited 20 foreign countries and many Caribbean Islands
Wow, all of that traveling! I can't imagine. Please tell us a bit more about the plot of Bride in Training.
Bride in Training
is the 3rd book in the Man's Best friend series. Each story revolves around three women who are involved with a dog shelter. Emily works part-time at the shelter and is a dog walker and dog sitter. She avoids Martin Davis because of his reputation as a rather caustic and manipulating man, but her boss Molly insists, and Emily needs her job. As she works with the terrier, Emily begins to see a softer side of Martin who opens her life to wonderful experiences and a love she never knew.
What is it about your lead character that will make your readers care about her/him?
Both lead characters have had pasts that affect who they are today. Emily's life was difficult and loveless, and in the story readers will see her grow and change as she gains an understanding of herself and the respect of her peers. Her life will tug at readers' heartstrings.
Why will readers enjoy your novel?
My novels always present a Christian worldview of life whether the characters struggle with their faith or whether their faith is strong. My readers expect an emotional story from me that makes them laugh and cry, and my faithful readers enjoy my writer's voice. My novels deal with real life issues that Christians face. They show how characters can deal with the serious issues as they gain strength andgrow closer to our God of promises, mercy love and salvation.
If you were the casting director for the film version of your novel, who would play your lead roles?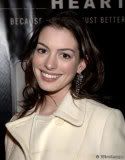 Emily Ireland has long dark hair and in her mid-twenties. Anne Hathaway would work.
Martin Davis is in his mid thirties, dark hair. Benjamin Bratt would be great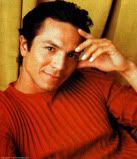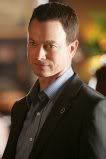 or even Gary Sinise.
Most writers struggle with the whole "show, don't tell" rule. For some, it can be difficult to even recognize when "telling" is happening. Please give us a brief example from your novel where you "show," and then write how that passage would have looked, had you "told."
This is an opening scene when the hero meets the heroine. He's at a dog shelter, hoping to find some company for his lonely life.
Showing:
No one stood behind the desk. He waited, tapping his foot and staring at the doorway. Maybe this was a dumb decision. It could be God's way of telling him to go home. But then maybe not. It might just be bad customer service. Or his impatience. If he asked Nick, that's what his brother would tell him. He had no patience.
Frustrated, he returned to the entrance and swung the door open and closed. The small bell jingled again. With no response, he walked deeper into the room and aimed his gaze at the door standing ajar. Through the opening, he could see a young woman at the far end of a long aisle, but before he could call to her, she turned and headed his way. Her dark hair brushed against her shoulders, her arms swinging past her trim hips as if she had nothing better to do. But he did.
Telling:
Martin was impatient, waiting for the clerk at the dog shelter. When she saw him, she acted as if he had all the time in the world.
What facet of the writing craft comes easiest to you? What do you struggle with?
Writing an emotional novel is easy for me. Coming from a counseling background, I can dig into my character's pasts and psyches and create tension that creates realistic emotions and bring them to life through the senses. I struggle most with avoiding redundancy. I try to avoid repeating struggles and problems over and over as the characters ponder how to make their lives different.
What era would you like to write about (or what genre would you like to write in) that you haven't yet tackled?
I write contemporary Christian romance, romantic suspense and women's fiction so the other genre I would enjoy writing suspense, minus the romance.
What is the last book you read that moved you?
Lisa Samson's novel,
Quaker Summer
, tackles the question of how does the Lord want us to live our faith. Lisa posed many questions about what God expects through the point of view of her main character and the questions caused me to think about my own life and faith.
What are you working on now?
I turned in
A Dad of His Own
, the first novel in the Dreams Come True series, and I'm waiting for line/copy edits now, but I have also prepared a rough sketch of a proposal for the next two novels in this series and when approved, I will prepare the formal proposal and send it in. This series is sort of a Make A Wish style stories that deal with seriously ill children who have won the battle and are offered the chance to have a dream come true.
Where else can readers find you or your writing online?
Website
www.gailmartin.com
Blog Site:
www.gailmartin.blogspot.com
Writing Fiction Right Blog
Facebook
Twitter
Shoutlife
The book is available for online purchase via the following buttons:
CBD.com
Thanks, Gail, for visiting with us and telling us about your novel.
Readers, Gail has offered to give a copy of her book to the winner of our drawing on Saturday, June 19.
To enter, leave a comment for Gail, below.
Leave your email address, in case you win, like so: trish[at]trishperry[dot]com.
Check out my interviews with Linore Rose Burkard and

Susan Page Davis

, below, and leave a comment under their interviews to be entered in drawings for signed copies of their books.
Annoying legal disclaimer: drawings void where prohibited; open only to U.S. residents; the odds of winning depend upon the number of participants. See full disclaimer
HERE
.