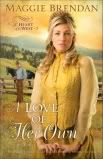 April McBride has everything her heart desires . . . except the one thing money can't buy.
Before we meet today's author, I want to announce that the winner of the drawing for
The Gunsmith's Gallantry
, by Susan Page Davis, is:
ryanx6@ . . .
Congratulations! I'll contact you today for your snail mail address, and we'll get your book to you right away.
I encourage readers to keep commenting and/or subscribe at right in order to participate in future book give-aways!
Now let's revisit novelist
Maggie Brendan
, author of
A Love of Her Own
(Revell, June 2010).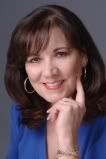 Maggie Brendan is a member of the American Christian Writers (ACW), American Christian Fiction Writers (ACFW) and Romance Writers of America (RWA). She has authored three books in her series, Heart of the West.
Her first book,
No Place For a Lady
, in the Heart of the West series, received a 4.5 star review from Romantic Times.
The Jewel of His Heart
, book two, received a 4 star review from Romantic Times.
A Love of Her Own
will release in June 2010. She has begun writing another historical series called The Blue Willow Brides.
A TV film version of
No Place for a Lady
is currently in development for possible movie production. Maggie is married with two grown children and four grandchildren. She lives in Marietta, GA.
Please tell us five random things we might not know about you.
-- I love to chew bubble gum while I'm writing.
-- I can't survive without my coffee.
-- I wished I lived in Colorado on a ranch.
-- I spoke at a Bookstore and Libraries conference on the value of Christian Fiction.
-- I know how to hang and float gyp board. (sheetrock), (but never want to again).
Please tell us a bit more about the plot of A Love of Her Own.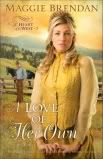 A Love of Her Own
is the conclusion of Heart of the West series. April McBride travels to attend her brother's wedding. Still cautious after a broken engagement, she fully intends to guard her heart. One look around the small mining town convinces April that doing so won't be difficult--just a bunch of dusty shops, bad service, and ill-bred cowboys. But a run-in with horse trainer Wes Owen opens up vast possibilities for frustration, embarrassment, friendship, and . . . love?
What is it about your lead character that will make your readers care about her?
Readers will care about April McBride because she already has everything her heart desires, except love. Not until she meets Wes Owen in Montana, does she discover who she really is, other than her father's daughter.
Why will readers enjoy your novel?
I think they will enjoy this fast-paced ride into Montana and how completely opposite the heroine and hero are.
A Love of Her Own
explores the heart of the individual when his or her life is graced by love.
If you were the casting director for the film version of your novel, who would play your lead roles?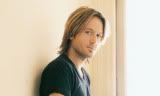 Keith Urban could play the role of Wes Owens.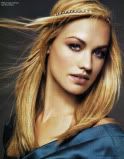 April McBride would be played by Yvonne Strahovski.
Most writers struggle with the whole "show, don't tell" rule. For some, it can be difficult to even recognize when "telling" is happening. Please give us a brief example from your novel where you "show," and then write how that passage would have looked, had you "told."
Here's just a small example: Showing:
"Mr. Kincaid! Where in the world in my trunk?" She sashayed in like she owned the entire worn-out depot. "I was told that it was left on the porch here until I could have it transported."
Telling:
April entered the worn-out depot and demanded to know why her trunk wasn't left on the porch as she'd been told.
Sweet and simple, Maggie! You make it easy to see.
What facet of the writing craft comes easiest to you? What do you struggle with?
I'm usually good at describing the setting or scene and have no trouble writing in multiple POV's. Sometimes I have trouble making it very clear what the character's motivation is. My stories are typically character driven.
What era would you like to write about (or what genre would you like to write in) that you haven't yet tackled?
I'd like to try my hand at a contemporary novel one day.
What is the last book you read that moved you?
One that I recently read was
The Help
by Kathryn Stockett. Being from Mississippi and growing up in the 60's during the time of civil rights, remind me how far we've come since those days. It was a page turner!
Yes, that book has been mentioned here several times. It was one of my favorite reads this year, too. And you're right. It's amazing to think those days were really not long ago.
What are you working on now?
My next series is called The Blue Willow Brides. It's about a mail order bride and her two sisters. Book One, I've titled
Deeply Devoted.
And I was asked by LifeWay to book sign at the Southern Baptist Convention on June 14.
Where else can readers find you or your writing online?
I can be found on my blog,
southernbellewriter.blogspot.com
and I'm a resident blogger on
bustlesAndspurs.com
.
The book is available for online purchase via the buttons below:
CBD.com
Thanks, Maggie, for visiting with us and telling us about your novel.
Readers, Maggie has offered to give a copy of her book to the winner of our drawing on Thursday, June 19.
To enter, leave a comment for Maggie, below.
Leave your email address, in case you win, like so: trish[at]trishperry[dot]com.
Check out my interviews with Gail Gaymer Martin and

Vanessa Miller

, below, and leave a comment under their interviews to be entered in drawings for signed copies of their books.
Annoying legal disclaimer: drawings void where prohibited; open only to U.S. residents; the odds of winning depend upon the number of participants. See full disclaimer
HERE
.