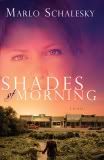 Marnie has her life until control, her past hidden, her regrets locked away . . . until a boy with Down syndrome comes to turn her world inside out and free her from the secret sins of her past.
Before we meet today's author, I want to announce that the winner of the drawing for
The Narrow Path
, by Gail Sattler, is:
augustlily06@ . . .
Congratulations! I'll contact you today for your snail mail address, and we'll get your book to you right away. I encourage readers to
keep commenting and/or subscribe at right in order to participate in future book give-aways!
Now let's meet novelist
Marlo Schalesky
, author of
Shades of Morning
(Waterbrook-Multnomah Publishers, June 2010).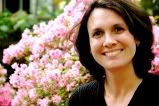 Marlo Schalesky is the award winning author of numerous books, including her latest novel
Shades of Morning
, which combines a love story with a surprise ending twist. Marlo's other books include the Christy Award winning
Beyond the Night
, and its sequel
If Tomorrow Never Comes
.
Marlo is also the author of nearly 700 articles, the mother of 5 young children, and holds her Masters in Theology from Fuller Theological Seminary. When she's not changing diapers, doing laundry, or writing books, Marlo loves sipping Starbucks white mochas, reading the New Testament in Greek, and talking about finding the deep places of God in everyday life.
Please tell us a bit more about the plot of Shades of Morning.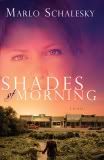 Marnie has her life just where she wants it. At least that's what she tells herself--her past is hidden, her regrets written down and locked tightly in a box on her shelf, and her bookstore and coffeeshop business is all that she wants. No one knows what she's done, who she's been.
That is, until the man she once loved finds her again and brings startling news--she's now the guardian of her 15-year-old nephew, a boy she never knew existed. And to make matters worse, when the boy arrives, she discovers he has Down syndrome.
The past collides with the present, the box of regrets is exposed, and Marnie's world shattered and rebuilt through the love of one special boy who makes all things new. But is this boy everything he appears to be?
Shades of Morning
is my third "Love Story with a Twist" (think a Nicolas Sparks type love story with an M. Night Shyamalan type twist!).
From Romantic Times:
Top Pick! 4 ½ Stars! "Schalesky has a knack for weaving a surprising spiritual twist into her tales. The touching plot will make readers examine how they deal with past regrets, and how God moves them through it. A not-to-be-missed, stunning novel!"
What is it about your lead character that will make your readers care about her?
Marnie Wittier is just a lot of fun. After all, when she's finally able to choose the first pet she's ever been able to have, she picks an iguana! No normal dog, cat, or cute little hamster for her. She wants the big, green monster. She's just like that--full of sass, a wry internal humor, and paradox--warm and giving on the outside, deeply wounded and hurting on the inside. That's the paradox that Emmit, her teenage Down syndrome nephew will uncover so she can be healed. I think readers are going to love Marnie. I do!
Why will readers enjoy your novel?
Pre-readers are telling me that they've fallen in love with Emmit, with all his quirkiness, all his fun, all the things that drive Marnie crazy and make the reader laugh. So, readers need to pick up
Shades of Morning
just to meet Emmit and add a little delight to their day. He is my poster-boy for finding God's gifts of joy and laughter in unexpected places.
And of course, there's my signature ending twist . . . I love stories with surprise twists that tie into the overall theme of the book. So, for my books, I always plan in a twist that reveals a deeper meaning in the story. I love to surprise and delight readers not just with something they didn't see coming, but with twists that make them know and understand the characters' journeys in deeper ways. I love to catch my breath in wonder when I read a book, and I love to give my readers that same experience.
Hmm, I like that, Marlo. I may use your idea as inspiration in a future novel.

If you were the casting director for the film version of your novel, who would play your lead roles?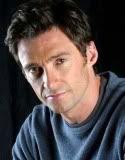 Hugh Jackman (clean-shaven)
And Maggie Gyllenhaal (as she was in
Stranger Than Fiction
)
One of the advantages of traditional publishing is the amount of editing one's manuscript receives before the publisher releases it as a novel. How much editing do your manuscripts typically get before you release them to your publisher?
I probably give it about 5 swipes. Once I write notes for a chapter and then get my initial draft done, I'll do a close edit of the chapter. Then, my husband reads for me (chapter by chapter--what a guy!), and I edit again. After all the chapters are done, I go through it all one more time (or, sometimes I will do sections of the book as I go too, then through it all when it's cone).
Next I usually have one other person do a read-through and make suggestions--this person is different for every book and is usually someone who has a specific expertise in an area that's prominent in my plot. For example, my friend Diane Pate read through
Shades of Morning
for me.
Shades of Morning
was inspired by her teenage Down syndrome stepson. She, like my main character, became the mother of a Down's boy when he was older, so she could give great insight and advice as to whether I'd drawn my Emmit character realistically and in an engaging way.
After my reader gives me comments, I go through it again and after that hold my breath and send it off to the publisher where it gets numerous rounds of editing again (Waterbrook-Multnomah has fantastic editors! Love 'em!)
What facet of the writing craft comes easiest to you? What do you struggle with?
The part that comes easiest is writing a scene from my initial notes. Once I get the notes down and it's time to really make the scene come to life, I find that the words and images tend to flow, and that's when I most get the sense of partnering with God in the creative process. Sometimes it feels like I'm listening in on his musings. And I'm finding that there's a moment in every book when I see something, when I write something unplanned and unexpected, something that I didn't realize the story had been leading up to. That's when I feel the touch of God, I sense His pleasure, and it's like getting a glimpse of heaven. I love those moments . . . those flashes when I know that this is what God has been doing, and the story impacts my heart and life in some new and unexpected way.
My biggest challenge is finding the time and energy to focus on writing the story God has for me to write. With five little kids, a business to run, church ministries and other responsibilities, getting that quiet, focused time is a challenge.
And then, of course, there's the doubt. Every time I start a new book, I find myself muttering "What was I thinking?!!? I can't write this book! Why did I ever think I could do this?" By the end, though, I see God working and how He's been faithful in the writing of the story He's given me to write. So, right now I'm in the very earliest stages of some new ideas, and of course all those doubts are raging. I just need to push through, do my best, and the story will come.
It is phenomenal, isn't it, when you near the end of a manuscript and see everything He's poured into your mind and heart. That's one of my favorite parts of writing books.
Choose an inanimate object to represent you. Explain what you have in common with that object.
Today I feel like a good, thick tissue--can be torn if you try, but it's tough when used for its purpose of wiping up snotty noses to make kids' faces clean and happy again. (Of course, having all seven of us sick is probably contributing to my choice . . . lots of runny noses in the house this week--ugh!)
LOL! That's one of the funniest metaphors I've received on this question. I kept losing the connection between you and the tissue, because your details were so graphic. But I get you. We're all most effective when we're serving our true purpose.
What is the last book you read that moved you?
I recently reread
Hinds Feet on High Places
by Hannah Hurnard. I was again deeply affected by the place in the story where Much-Afraid is sitting with all her little, ugly stones that represent all the lessons God has taught her on her journey. It's stormy, she's discouraged, and she's tempted to throw them all away. But she holds on, tucks them back away, and continues her journey anyway. Those stones that seemed ugly later become the beautiful jewels in her crown. Much-Afraid's journey helps me to hang on through discouragement too, and to treasure God's lessons even when they seem like ugly bits of rock.
What are you working on now?
I have four proposals for new novels that in are in the works right now. I'm not yet sure which one will turn into my next book. We'll see!
Where else can readers find you or your writing online?
I hope people will visit my website at www.marloschalesky.com and check out the excerpt for
Shades of Morning
, various audio and TV interviews, resources, and other helpful information there. And, I'd love for people to sign up for my e-newsletter, which I put out a few times a year (or whenever there's exciting news like a book release!). You can sign up on the front page, right hand column of my website.
I hope readers will also visit
my blog
. About once a week I post news and hopefully helpful info on rekindling the wonder in our walks with God.
I'm also on Twitter and Facebook. On my
Facebook page
, we focus on living the deeper life for everyday people.
Shades of Morning
is available online via the buttons below:
CBD.com
Thanks, Marlo, for visiting with us and telling us about your novel.
Readers, Marlo has offered to give a copy of her book to the winner of our drawing on Monday, May 31.
To enter, leave a comment for Marlo, below.
Leave your email address, in case you win, like so: trish[at]trishperry[dot]com.
Check out my interviews with Mona Hodgson and

Marta Perry

, below, and leave a comment under their interviews to be entered in drawings for signed copies of their books.
Annoying legal disclaimer: drawings void where prohibited; open only to U.S. residents; the odds of winning depend upon the number of participants. See full disclaimer
HERE
.