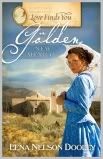 Heroine in peril, mail-order bride gone awry.
Before we revisit with today's author, I want to announce that the winner of the drawing for
Asking for Trouble
, by Sandra Byrd, is:
bgrider2@ . . .
Congratulations! I'll contact you today for your snail mail address, and we'll get your book to you right away. I encourage readers to
keep commenting and/or subscribe at right in order to participate in future book give-aways!
Now let's meet novelist
Lena Nelson Dooley,
author of
Love Finds You in Golden, New Mexico
(Summerside Press, May 2010).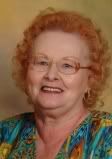 Lena Nelson Dooley is a multi-published, award-winning author who loves to mentor other authors. With her 25th book release, she has close to 650,000 books in print.
Lena has spoken at conferences and writers' meetings in four states. She also speaks at women's retreats and event of all kinds. She lives in Hurst, Texas with her husband of over 45 years.
Lena's door and heart are always open to those God places in her path. She seriously considers her ministry as a mentor, prayer warrior, even a champion of the downtrodden, her life's work.
Please tell us a bit more about the plot of Love Finds You in Golden, New Mexico.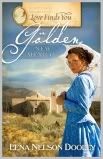 All that glitters is not gold. It's 1890, and Golden, New Mexico, is a booming mining town where men far outnumber women. So when an old wealthy miner named Philip Smith finds himself in need of a nursemaid, he places an ad for a mail-order bride--despite the protests of his friend Jeremiah. Hoping to escape a perilous situation back East, young Madeleine Mercer answers the ad and arrives in town under a cloud of suspicion. But just as she begins to win over Philip--and Jeremiah himself--the secrets she left behind threaten to follow her to Golden...and tarnish her reputation beyond redemption.
I'm eager to read this book, Lena. What is it about your lead characters that will make your readers care about her?
The heroine is Madeline Mercer (Maddy), only daughter in a wealthy family. She's been orphaned with only two loyal servants to care for her. She has a giving heart and helps the downtrodden, then she finds herself in a untenable situation.
The hero is Jeremiah Dennison, rancher outside the mining town of Golden, New Mexico. When she arrives as the mail-order bride of his mentor and ailing retired miner, he doesn't trust her motives.
Why will readers enjoy your novel?
Here are the endorsements on the cover of the book:
"
Love Finds You in Golden, New Mexico
is a well-researched novel brimming with emotive conflict. Lena Nelson Dooley has crafted a historical romance that demonstrates that courage comes in many forms, but the courage to love is the most difficult of all." ~DiAnn Mills, author
"
Love Finds You in Golden, New Mexico
is truly one of the loveliest historical romances I've read in ages. Highly recommended." ~Janice Hanna Thompson, author
If you were the casting director for the film version of your novel, who would play your lead roles?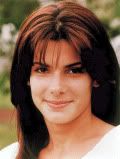 Sandra Bullock would make a good Maddy.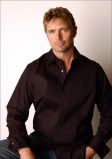 And John Schneider would make a good Jeremiah, but he'd need to darken his hair.
One of the advantages of traditional publishing is the amount of editing one's manuscript receives before the publisher releases it as a novel. How much editing do your manuscripts typically get before you release them to your publisher?
I'm an edit-as-I-go author, so each day's work is edited as I write, then reedited before I start writing the next day. I will also go over the chapter a couple of times before I take it to critique group. I have a critique group that meets in my home, and if I need a critique between meetings, I send it online. So an average of eight to ten people will crit the chapter. When I go over these, if I don't agree with a change, I pray about whether to incorporate it into the manuscript. Then when the manuscript is finished, I put all the chapters into one file and print it out. I read a hard copy, making any other changes before I prepare the file to send to the publisher. At this point, I have never used other readers. I usually don't have the extra time.
That's quite a few readers and drafts, though. I think many readers might not be aware of how many times a book is "rewritten" before it hits the bookshelves.
What subject matter or era have you not yet published about (but would love to)?
I have many ideas for books I'd like to pursue. One is a suspense that takes place both in the US and Guatemala. Another is for a series set in Alaska. And I have the beginnings of a story set in the US and Mexico. These are all contemporary. I have a historical series idea set in Alabama, which I'll work on soon. These are only a few of my ideas.
What is the last book you read that moved you? How did it affect you?
I've read several since the first of January that moved me.
Dead Reckoning
by Ronie Kendig is a suspense novel that kept me on the edge of my seat. Very tightly written.
A Star Curiously Singing
by Kerry Neitz is a futuristic novel. The writing was wonderful and the spiritual thread was so intrinsic to the story and so strong. I can hardly wait for the next book. And I read
Blood Ransom
by Lisa Harris last weekend. This is a suspense set in Africa. I love her writing, and the subject matter made me stop and think. You can read my reviews of these and other books on my blog. The link is below.
What are you working on now?
Lena: I'm working on a contemporary women's fiction called
Beyond Redemption
which explores the question, "Is anything beyond God's redemptive power?"
Between your ideas and your current projects, it looks as if we'll see quite a few releases from you in the future, Lena!
Where else can readers find you or your writing online?
My site:
www.lenanelsondooley.com
My blog--Author interviews/Free books
www.bustlesandspurs.com--Regular Blogger
Shoutlife
Facebook
Twitter
Here's my official
Fan Page
The novel is available via the following buttons:
CBD.com
Thank you, Trish, for hosting me.
Thanks, Lena, for visiting with us and telling us about your novel.
Readers, Lena has offered to give a copy of her book to the winner of our drawing on Monday, May 10.
To enter, leave a comment for Lena, below.
Leave your email address, in case you win, like so: trish[at]trishperry[dot]com.
Check out my interviews with

Margaret Daley

and

Beth Shriver

, below, and leave a comment under their interviews to be entered in drawings for signed copies of their books.
Annoying legal disclaimer: drawings void where prohibited; open only to U.S. residents; the odds of winning depend upon the number of participants. See full disclaimer
HERE
.
Finally, take a look at the fantastic inspirational fiction being released this month!
1.
A Quiet Place; A Tabor Heights Novel
by
Michelle Levigne
-- A Romance from Desert Breeze. Tabor Heights -- A friendly little town on Ohio's North Coast, where the members of one church help each other in their journeys of faith, learning, and love.
2.
Betsey's Return; Book 2 in the Brides of Lehigh Canal series
by
Wanda E. Brunstetter
-- An Historical from Barbour. After being left once at the altar, Pastor William vowed to serve the Lord alone. But that was before Betsy's Return.
3.
Black Hills Blessing
; A 3-in-1 Collection
by
Mary Connealy
-- Three Contemporary Romances from from Barbour. Buffalo owner butts heads with an ornery cattleman; a lady rancher has a cantankerous neighbor; A doormat wife stands up to her tyrant husband. Who will survive when worlds collide?
4.
Clara and the Cowboy
by
Erica Vetsch
-- A Romance from Heartsong Presents. Alec takes on robbers, rustlers, and kidnappers, but his greatest challenge will be taking on Clara, his boss's daughter.
5.
Finding Jeena
; Book 2, Homecoming Series
by
Miralee Ferrell
-- Women's Fiction from Kregel. Shaken to the core at the threat of losing everything, Jeena is confronted with her prejudices and with a God she had long forgotten.
6.
In Harm's Way
; Heroes of Quantico, Book 3
by
Irene Hannon
-- A Romance from Revell. An abducted infant, a tattered Raggedy Ann doll, a terrified woman and a skeptical FBI agent come together in what Publishers Weekly calls "an ever-climactic mystery."
7.
It Had to Be You
; the third and final novel in the "Weddings by Bella" series
by
Janice Thompson
-- General Fiction from Barbour. Bella couldn't be happier that her long-feuding Aunt Rosa and Uncle Lazarro have finally admitted their love for one another and are getting married. Their forties-style wedding is sure to be a night to remember.
8.
Kate's Philadelphia Frenzy
; Camp Club Girls Series, Book 5
by
Janice Hanna
-- General Fiction from Barbour. The Camp Club Girls series introduces young readers to six friends who meet at church camp and solve mysteries together.
9.
Legendary Space Pilgrims
by
Grace Bridges
-- A Sci-fi/Fantasy/Futuristic from Splashdown. If Pilgrim's Progress were a space opera, it might look something like this: two young seekers on a journey of discovery, searching for freedom and a planet to call home.
10.
Love Finds You in Golden, New Mexico
by
Lena Nelson Dooley
-- An Historical Romance from Summerside Press. Heroine in peril becomes a mail-order bride. . .gone awry
11.
Love is Monumental
; Book 2, A Walk in the Park
by
Annalisa Daughety
-- A Contemporary Romance from Barbour. Finding love has become a feat of monumental proportions for a shy park ranger.
12.
Morning for Dove
; Book 2, Winds Across the Prairie
by
Martha Rogers
-- An Historical from Realms, a Division of Strang Communications. Luke and Dove struggle against prejudice and a deadly natural disaster for their love.
13.
No Other; Protecting the Witnesses LIS continuity series--book #3
by
Shawna K. Williams
-- An Historical from Desert Breeze. Jakob Wilheimer longs for healing after his family's internment during WWII, but will freeing Meri from the captivity of her upbringing heal them both, or tear them apart?
14.
Nowhere Carolina
; Book 2, Southern Discomfort Series
by
Tamara Leigh
-- A Romance from Waterbrook. When Maggie Pickwick's teenaged daughter decides it's time she knew the identity of her father, Maggie's carefully balanced world begins to teeter.
15.
Seeds of Summer
; Book 2, Seasons of the Tall Grass by
Deborah Vogts
-- A Romance from Zondervan. When a former Miss Rodeo Kansas queen returns home after her father's death to care for the family ranch and her two younger siblings, what follows is a summer full of change, life-lessons and an unexpected romance with the new minister in Diamond Falls
16.
So Over My Head
; Book 3, Charmed Life Series
by
Jenny B. Jones
-- General Fiction from Thomas Nelson. Newly single, stalked by a killer, and in desperate need of some chic clown shoes, Bella is one mocha frapp away from a total meltdown.
17.
The Heiress; New Jersey Historical Series Book 2
by
Laurie Alice Eakes
-- An Historical from Barbour. Desperate for money, Daire Grassick sells a family heirloom to a lady he doesn't know, only to discover it holds a secret formula for glass without which his family will be ruined.
18.
The Narrow Path
by
Gail Sattler
-- A Romance from Abingdon. When they must combine efforts for the most important event in Ted's church's history, can modern Mennonite Miranda Klassen and Old Order Mennointe Ted Wiebe find peace somewhere in the middle?
19.
The Wedding Garden
; Book 3, Redemption River
by
Linda Goodnight
-- A Romance from Love Inspired. Join RITA and ACFW Award-winning author, Linda Goodnight, in "Redemption River", where healing flows.
20.
The Weight of Shadows
by
Alison Strobel
-- Women's Fiction from Zondervan. Kim has found a way to suffer for her sins and ease her guilt--but is her relief more important than her innocent daughter's safety?
21.
They Almost Always Come Home
by
Cynthia Ruchti
-- Women's Fiction from Abingdon. He was supposed to go fishing, not missing.
22.
To Be a Mother
by
Ruth Axtell Morren
and
Cheryl St. John
-- Romance from Steeple Hill. Two heartwarming stories of non-traditional families becoming families in a very traditional sense.
23.
White Roses
by
Shannon Taylor VanAtter
-- A Romance from Heartsong Presents. Can a heart-broken florist and a widowed pastor reclaim romance after their lives collide among the thorns?
24.
Wildflower Bride
; Book 2, Montana Marriages
by
Mary Connealy
-- A Romance from Barbour. Glowing Sun, a white woman raised by the Flathead tribe, has never met a man she didn't want to pull a knife on, including the man determined to marry her.