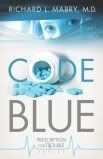 A young, female doctor retreats to her hometown to rebuild her life, only to find that someone there wants her gone . . . as in "dead."
Before we meet today's novelist, I'd like to announce that the winner of the drawing for Virginia Smith's novel,
Third Time's a Charm
,
is:
gcwhiskas@ . . .
Congratulations! I'll contact you today for your snail mail address, and we'll get your book to you right away. I encourage readers to
keep commenting and/or subscribe at right in order to participate in future book give-aways!
And now let's meet novelist
Richard Mabry,
author of
Code Blue
(Abingdon Press, April 2010).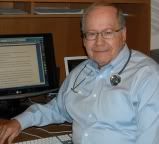 Richard L. Mabry, MD, is a retired physician and medical school professor who achieved worldwide recognition as a clinician, writer, speaker, and teacher before turning his talents to non-medical writing after his retirement.
He is the author of one non-fiction book, and his inspirational pieces have appeared in numerous periodicals. Code Blue is the first in his Prescription For Trouble series of medical suspense novels.
He and his wife, Kay, live in North Texas, where--when he's not writing--he can be found playing golf or serving as the world's greatest grandfather.
Please tell us a bit more about the plot of Code Blue.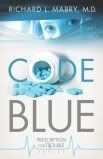 "Code Blue" means more to Dr. Cathy Sewell than the cardiac emergency she has to face. It describes her mental state as she finds that coming back to her hometown hasn't brought her the peace she so desperately needs.
She returns to her hometown seeking healing after a broken relationship, but discovers that among her friends and acquaintances is someone who wants her out of town . . . or dead.
Lawyer Will Kennedy, her high school sweetheart, offers help, but does it carry a price tag? Is hospital chief of staff Dr. Marcus Bell really on her side in her fight to get hospital privileges? Is Will's father, Pastor Matthew Kennedy, interested in advising her or just trying to get her back to the church she left years ago? When one of Cathy's prescriptions almost kills the town banker, it sets the stage for a malpractice suit that could end her time in town, if not her career. It's soon clear that this return home was a prescription for trouble.
Which character in your novel most interested you while you wrote?
No question, it was Dr. Cathy Sewell. While I can write with authority about medicine as practiced in almost any setting, it was extremely difficult to do so from a female perspective. For that, I had to turn to my wife, who helped me immeasurably in this regard.
Yes, it's impressive that you took on the female voice, Richard. Kudos to Kay!
Why will readers enjoy your novel?
There's something for everyone there. True to my tagline of "medical suspense with heart,"
Code Blue
is romantic suspense in a medical setting, all presented in a balanced fashion. This is suspense you can read without having to keep the light on at night. It's romance that's heart-warming but not saccharine. And there's just enough medicine to make it interesting, but not so much that you feel like you've been to your doctor.
If you were the casting director for the film version of your novel, who would play your lead roles?
I can't recall the last time I went to the movies. We generally watch "classics" on Netflix.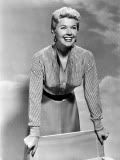 How about Doris Day?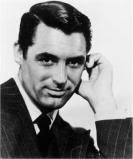 And Cary Grant?
Definitely works for me!

How many points of view do you typically use in a novel? If you vary, what have you found you enjoyed the most?
I always prefer writing from the POV of the lead character. I will occasionally present scenes from another POV, but only if the story can best be told that way. And I work hard not to shift points of view in mid-scene, although I've seen some excellent writers get away with it. For me, simplicity works best.
What facet of the writing craft comes easiest to you? What do you struggle with?
The hardest part of any novel is coming up with the hook, the opening scene, and the ending. Next hardest is connecting the dots to present a story arc that holds the reader's attention. I have to confess that I often don't know who the villain is when I start a book--just how they're going to be brought to justice.
Although writing a first draft is pure agony for me, editing is fun. Why? Because I already know what's happening and who's doing it. Now I just have to make it a good read.
Oh, I'm so with you on that last point, Richard. It's so much easier to improve something that already exists than it is to create from nothing!
Choose an inanimate object to represent you. Explain what you have in common with that object.
Probably a computer--I perform as I'm supposed to most of the time, but sometimes I freeze up and no work gets done.
That made me laugh. We probably all experience that freezing up quality from time to time.
What is the last book you read that moved you?
I mainly prefer fiction, but recently I read Max Lucado's
Fearless
, and it truly moved me. He points out how fear affects all of us, sometimes in ways we don't even realize, before offering help to overcome it. It opened my eyes.
What are you working on now?
I'm fortunate enough to be working under a three-book contract with Abingdon Press. The second book in the series,
Medical Error,
is in the hands of my editor already and will be out September 1. I've completed the manuscript for the third Prescription For Trouble book,
Diagnosis: Death
except for some final polishing. After that, who knows? I'd love to write a novel about baseball--actually, I've already written one--but everyone says it would never sell. So I'm probably back to writing medical suspense.
I suppose many of us have that dream novel tucked away, waiting for what I call the "Grisham Point." That's the point where you're so successful writing what sells you can afford to release the book of your heart, regardless of whether or not the publisher thinks it will sell as well as your others.
Where else can readers find you or your writing online?
I'm on the web at
rmabry.com
and I blog at
rmabry.blogspot.com
. For those who like Twitter, I'm RichardMabry, while on Facebook my name is richard.mabry.
Code Blue
is available wherever books are sold, via the Amazon button at left, and at these locations:
Barnes and Noble
Christianbook.com
Cokesbury
Thanks, Richard, for visiting with us
and telling us about
Code Blue
. Readers, Richard has offered to give a copy of his novel to the winner of our drawing on Saturday, April 10.
To enter, leave a comment for Richard
, below. Leave your email address, in case you win, like so: trish[at]trishperry[dot]com.
Check out my interviews with

Susan Page Davis

,

Sandra Glahn

and

Miralee Ferrell

, below, and leave a comment under their interviews to be entered in drawings for signed copies of their novels.
Annoying legal disclaimer: drawings void where prohibited; open only to U.S. residents; the odds of winning depend upon the number of participants. See full disclaimer
HERE
.