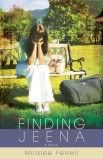 Jeena Gregory has everything a woman could ask for, but when her boss disappears and salaries go unpaid, Jeena realizes her carefully crafted world is starting to crumble. Shaken at the threat of losing everything, Jenna is confronted with her prejudices--and with the God she had long forgotten.
Before we meet today's novelist, I'd like to announce that the winner of the drawing for Louise Gouge's novel,
The Captain's Lady
,
is:
tarenn98@ . . .
Congratulations! I'll contact you today for your snail mail address, and we'll get your book to you right away. I encourage readers to
keep commenting and/or subscribe at right in order to participate in future book give-aways!
And now let's meet novelist
Miralee Ferrell,
author of
Finding Jeena
(Kregel Publications, April 2010).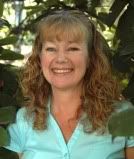 Miralee is kind of tired of 'canned bios', so she's doing something a bit different . . . a few facts you might not know besides the typical "married, two grown kids, love to garden and ride her horse:"
She lived in Alaska for a year
Owned a stallion and raised Arabians
Was a top selling insurance agent for one quarter in the state of Washington
Plans on sailing their 51' boat with her husband up the Inland Passage when he finishes working on it
Is a licensed minister (but not a pastor)
Worked at their saw mill driving fork lift, off-bearing boards for the planer, pulling green-chain on the circle saw, and broke two fingers stoking the boiler to get the steam up for the dry kiln.
Owned two cougars (not taken from the wild, but raised in captivity). When the male was a kitten she took him to work until a large kennel was built. He rode in the back of her Subaru wagon while she sold ads for the paper . . . and really helped boost her sales!
Never had a desire to write until 5 years ago
I like that, Miralee! Maybe we'll start doing that instead of bios once in awhile!
Please tell us a bit more about the plot of Finding Jeena.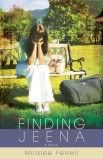 New job. New townhouse. New car.
The perfect new life . . . Right?
Jeena Gregory thought she had made it. She has everything a woman could ask for and her budding career promised much more. But when rumors around town cast her boss in a shady light, Jeena starts to question her employer's integrity. Was she wrong to trust this man and this job?
When the boss disappears, salaries go unpaid, and Jeena witnesses several hush-hush phone calls, she realizes her carefully crafted world is starting to crumble. When the IRS moves in and a federal investigation ensues, Jeena sees all she knows disappearing. Shaken to the core at the threat of losing everything, Jenna is suddenly confronted with her prejudices--and with the God she had long forgotten.
Which character in your novel most interested you while you wrote?
I'd have to say Jeena. When I wrote
The Other Daughter
and created Jeena as the not-so-nice friend of Susanne Carson, who tried to influence Susanne to leave her husband, I knew Jeena needed her own story. By the time I finished writing that book, Jeena was demanding to have her story told, so readers wouldn't continue to hate her. She's a complex woman with many, many layers, and I loved digging deep and uncovering every one!
Why will readers enjoy your novel?
Finding Jeena is timely. It deals with financial loss and the effects that can have on a person's emotional health and self esteem. So many people today are losing their jobs, their homes, and sometimes their marriages as a result. Anyone who read
The Other Daughter
will enjoy seeing Jeena again, and coming to an understanding of what made this rather materialistic friend of Susanne's into the person she is now--and what it will take to change her.
How many points of view do you typically use in a novel? If you vary, what have you found you enjoyed the most?
This book was not typical of my writing where POV is concerned. I started with about five POV characters (typical for my books) and my editor urged me to consider cutting it back to only Jeena's. That meant cutting parts or all of at least 10 chapters, and incorporating some of that material into Jeena's POV in places where it would work. I decided she was right and made the change.
Finding Jeena
is now written with only Jeena's POV and I love what it did for the book. I do prefer multiple POV characters, and will continue in that vein in the future.
What subject matter or era have you not yet published about (but would love to)?
I think if I could do the research necessary and pull it off, I'd love to write one about a swashbuckling pirate. It's not something I've ever considered, as I only recently jumped ship from women's contemporary work to historical romance. I'm still working through that transition, but I love both time periods and genres . . . it's been hard for me to settle on just one!
What is the last book you read that moved you?
I'm currently reading Jennifer AlLee's debut novel,
The Pastor's Wife
. It's definitely one that will evoke an emotional response in anyone who's been involved in ministry. While it's a novel, she deals with the subject of someone who's given their lives to the church and their ministry so completely that they've lost sight of the importance of relationships with the people closest to them--their family. Well written and timely.
What are you working on now?
I just finished writing
Outlaw Angel
. I wrote 40K words in three weeks, as I need to start my next book that just came under contract,
Love Finds You in Tombstone, AZ
, another historical set in the old west.
Outlaw Angel
is also a western romance, and is being shopped by my agent. It follows a young woman raised by her widowed father in an outlaw band (cattle rustlers) and her flight to safety (posing as a boy) after her father is killed.
Busy lady! Where else can readers find you or your writing online?
My web site is
www.miraleeferrell.com
.
My blog is
www.miraleesdesk.blogspot.com
.
You can find the book at Amazon, by clicking the image at left, or at
Barnes and Noble
, or at
Christianbook.com
.
Thanks, Miralee, for visiting with us
and telling us about
Finding Jeena
. Readers, Miralee has offered to give a copy of her novel to the winner of our drawing on Thursday, April 8.
To enter, leave a comment for Miralee
, below. Leave your email address, in case you win, like so: trish[at]trishperry[dot]com.
Check out my interviews with

Virginia Smith

,

Susan Page Davis

, and

Sandra Glahn

below, and leave a comment under their interviews to be entered in drawings for signed copies of their novels.
Annoying legal disclaimer: drawings void where prohibited; open only to U.S. residents; the odds of winning depend upon the number of participants. See full disclaimer
HERE
.
And finally, take a look at all of the fine Christian fiction being released in April!
1.
A Promise Forged, Heartsong Presents Historical Ohio Series
by
Cara C. Putman
A historical from Heartsong Presents. A player in the All-American Girls Professional Baseball League finds challenges and love as she travels with her team.
2.
Abbie Ann
; Daughters of Jacob Kane, 3rd; final installment.
by
Sharlene MacLaren
A historical romance from Whitaker House. Abbie Ann, president of the Woman's Christian Temperance Union in 1907, butts heads with a handsome divorcee, blindsided when she realizes her utter attraction to him.
3.
Blood Ransom
; Mission Hope Series, Book 1
by
Lisa Harris
A suspense/mystery/thriller from Zondervan. A thriller about the modern-day slave trade and those who dare to challenge it.
4.
Calculated Revenge
by
Jill Elizabeth Nelson
A suspense/mystery/thriller from Steeple Hill. When a teacher finds on the playground a backpack belonging to her long-ago abducted sister, she turns to the principal, an ex-private detective, to stop a child-killer from targeting her daughter.
5.
Chesapeake Weddings
by
Cecelia Dowdy
A romance from Barbour. Life sends three African American women into a tailspin; Can these women let God rebuild their tattered hopes when new romances unexpectedly enter their lives?
6.
Code Blue
by
Richard L. Mabry M.D.
A suspense/mystery/thriller from Abingdon. A doctor finds that returning to her home town has put her in the midst of conflict and possibly marked her for death
7.
Crossroads Bay
by
Kathleen Kovach
A romance from Heartsong Presents. A beautiful charter boat captain searches for lost treasure while her real prize is the caterer trying to keep up with her.
8.
Damages
by
Deborah Kinnard
A romance from Desert Breeze. A story of second chances, found in an unexpected place.
9.
In Plain Sight
by
Michelle Sutton
A suspense/mystery/thriller from Desert Breeze. Abused by her gypsy ex-boyfriend and left for dead, Jovana moves to America seeking a new life; two handsome men desire her heart, but she must choose the right one or end up in a situation much worse than before.
10.
Lorenzo and the Pirate
by
Rick and Lila Guzman
A historical from Blooming Tree Press. Will Lorenzo Bannister, marooned on a deserted island with two pirates, ever get home to New Orleans?
11.
Love Lessons
by
Margaret Daley
A romance from Steeple Hill Love Inspired. Alexa Michaels brings a breath of fresh air into Ian Ferguson's and his daughter's life, but is it enough to make Ian trust in love again?
12.
Lucky Baby
by
Meredith Efken
A women's fiction from Howard Books/Simon & Schuster. Will adopting an orphan from China bring Meg and Lewis the happiness they long for?
13.
Mountain Peril
by
Sandra Robbins
A suspense/mystery/thriller from Steeple Hill, Love Inspired Suspense. A woman discovers violence has once again entered her life when a grisly website sets the stage for murder and terror on a peaceful college campus.
14.
Queen of Hearts
by
K. Dawn Byrd
A suspense/mystery/thriller from Desert Breeze. Daphne Dean never knew that serving her country as a spy during WWII would send her into hiding in an abandoned mental institution with secrets of its own.
15.
Refuge on Crescent Hill
by
Melanie Dobson
A suspense/mystery/thriller from Kregal. As Camden Bristow works to uncover the past and present mysteries harbored on Crescent Hill, she discovers a deep family secret hidden within the mansion's walls that could change her life "and the entire town" forever.
16.
Rodeo Sweetheart
by
Betsy St.Amant
A romance from Steeple Hill Love Inspired. She grew up with a cowboy hat and a pony; he grew up with designer duds and a silver spoon. Will this mismatched couple ever be able to lasso their differences?
17.
Rooms
by
Jim Rubart
A suspense/mystery/thriller from B&H Fiction. A young Seattle software tycoon inherits a home on the Oregon coast that turns out to be a physical manifestation of his soul.
18.
Scenarios for Girls, Book 3
by
Nicole O'Dell
General fiction from Barbour. Molly Jacobs isn't sure what she should do: Should she follow through with stealing some clothes for her friends from Magna the trendy girls clothing store where she works? Or should she do what she knows is right, even if it means losing her newfound popularity? Scenarios for Girls are interactive books that allow the reader to choose between alternate endings to make important, moral decisions for the main characters.
19.
Scenarios for Girls, Book 4
by
Nicole O'Dell
General fiction from Barbour. Kate Walker joins the swim team and becomes obsessed with practice and making it through the championships with flying colors. What will Kate do when she's faced with pressure from her teammates to take an illegal substance that will help her swim multiple events in their championship meet? Scenarios for Girls are interactive books that allow the reader to choose between alternate endings to make important, moral decisions for the main characters.
20.
Seasons in the Mist; Seasons of Destiny Book 1
by
Deborah Kinnard
A romance from Sheaf House. An eager historian, a time portal, and intrigue in King Edward III's court.
21.
She Walks in Beauty
by
Siri Mitchell
A historical from Bethany House. As Clara Carter makes her debut, she realizes it's not just her heart at stake--the future of her family depends on how she plays the game.
22.
Sixteen Brides
by
Stephanie Grace Whitson
A historical from Bethany House. Sixteen Civil War widows join the Ladies Emigration Society and head west to claim homesteads, only to find their organization has other plans. . . involving the word "brides.
23.
Sworn to Protect
by
Diann Mills
A suspense/mystery/thriller from Tyndale. Border Patrol Agent Danika Morales is caught up in a conspiracy and her life is at stake.
24.
The Anonymous Bride
by
Vickie McDonough
A romance from Barbour. Three mail-order brides arrive expecting to marry the town marshal. But he didn't order a bride. A contest to discover which bride would make the best wife turns into mayhem when there is a fourth anonymous entry.
25.
The Cowboy's Baby
by
Linda Ford
A romance from Love Inspired Historical. The prodigal returns but is he too late for a second chance?
26.
The Word Unleashed, Book 2 of Face in the Deep
by
Steve Rzasa
A sci-fi/fantasy/futuristic from Marcher Lord Press. Baden Haczyk's adventure continues as he tries to keep the last Bible safe from the religious secret police.
27.
Too Close to Home,
Book 1 of the Women of Justice Series
by
Lynette Eason
A suspense/mystery/thriller from Revell. An FBI agent and a detective must track down a killer of teenage girls before his next victim hits Too Close to Home.
28.
Wildflower Hearts,
Book 1 in Series Set in North Dakota
by
Vickie McDonough
A romance from Barbour. Three siblings who live on a ranch face problems and romance in the North Dakota Badlands
29.
Wildflowers of Terezin
by
Robert Elmer
A historical from Abingdon Press. In Denmark's darkest days, is it duty, faith...or love?
Happy reading!