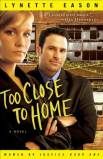 FBI agent Samantha Cash teams up with Homicide Detective Connor Wolfe to track down a serial killer of local teenage girls.
Before we meet today's novelist, I'd like to announce that the winner of the drawing for Richard Mabry's novel,
Code Blue
, is:
RedeemedReaders@ . . .
Congratulations! I'll contact you today for your snail mail address, and we'll get your book to you right away. I encourage readers to
keep commenting and/or subscribe at right in order to participate in future book give-aways!
And now let's meet novelist
Lynette Eason,
author of
Too Close to Home
(Revell, April 2010).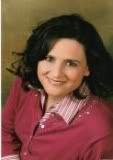 Lynette Eason grew up in Greenville, South Carolina. She graduated from the University of South Carolina, Columbia, and then obtained her master's in education at Converse College. Author of eight inspirational romantic suspense books, she is alos a member of American Fiction Christian Writers (ACFW) and Romance Writers of America (RWA). In 1996, Lynette married "the boy next door," and now she and her husband and two children make their home in Spartanburg, SC.
Please tell us a bit more about the plot of Too Close to Home.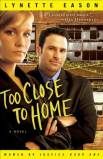 The FBI has a secret weapon. But now the secret's out.
When missing teens begin turning up dead in a small Southern town, the FBI sends in computer forensics expert Samantha Cash to help crack the case. Her methods are invisible, and she never quits until the case is closed.
Homicide detective Connor Wolfe has his hands full. His relationship with his headstrong daughter is in a tailspin, and the string of unsolved murders has the town demanding answers. Connor is running out of ideas--and time.
Samantha joins Connor in a race against the clock to save the next victim. And the killer starts to get personal.
Too Close to Home
ratchets up the suspense with each page even as love blossoms in the face of danger. Read this one with the lights on!
Which character in your novel most interested you while you wrote?
I think the villain, believe it or not. I had to do a lot of research on serial killers. I think he was most interesting because he was the most disturbing to write.
Why will readers enjoy your novel?
Most readers who pick up my kind of book are into suspense and a good murder mystery. Knowing this, I believe they will jump into the story and not be able to jump out until they turn the last page. I hope!
If you were the casting director for the film version of your novel, who would play your lead roles?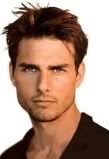 Oh my. A young Tom Cruise.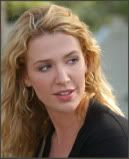 And Poppy Montgomery from the TV show,
Without a Trace.
How many points of view do you typically use in a novel? If you vary, what have you found you enjoyed the most?
In the shorter novels, I usually use two, the hero and the heroine's. In the longer novels, it varies from three to four to six. I think I like the longer novels because I like delving deeper into the characters.
What facet of the writing craft comes easiest to you? What do you struggle with?
Plotting [is easiest]. I think I struggle with just the overall writing and pacing of the story. Pacing is something that isn't necessarily learned. You have to have an instinct for it. Although, I do believe the more you write, the more you develop this instinct.
Choose an inanimate object to represent you. Explain what you have in common with that object.
Um . . . maybe my laptop. It's always on, never stops working and can be fun to relax with. (Kinda lame, but I can't think of anything else. Sorry!)
LOL! That's a tough one to answer, I know, Lynnette.
What is the last book you read that moved you?
I just finished Stephanie Grace Whitson's
Sixteen Brides
It was such a refreshing break from my own stuff. I fell in love with her characters and even though I
had
to put the book down to meet my own deadlines, I didn't
want
to put it down. A really great read.
What are you working on now?
I am working on a book for Steeple Hill that is due July 1st. I'm also working on the first book in the second series I just recently sold to Revell. That book is due January 2011.
Where else can readers find you or your writing online?
My website is
www.lynetteeason.com
and my email is lynetteeason@lynetteeason.com.
You can purchase
Too Close to Home
at any online retailer: Amazon button at left, or Barnes and Noble below.
But I try to use
www.cbd.com
as much as possible).
Thanks so much, Trish, for having on your blog. It was great to be here!
Thanks, Lynette, for visiting with us and telling us about Too Close to Home.
Readers, Lynette has offered to give a copy of her novel to the winner of our drawing on Saturday, April 24.
To enter, leave a comment for Lynette, below.
Leave your email address, in case you win, like so: trish[at]trishperry[dot]com.
Check out my interviews with

Mae Nunn

, and

Jim Rubart

, below, and leave a comment under their interviews to be entered in drawings for signed copies of their novels.
Annoying legal disclaimer: drawings void where prohibited; open only to U.S. residents; the odds of winning depend upon the number of participants. See full disclaimer
HERE
.