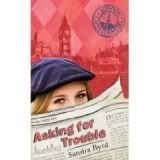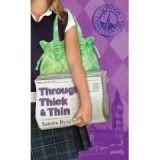 LONDON CONFIDENTIAL is a new Tween/Teen series where British fashion, friendships, and guys collide, and where an all-American girl learns to love life and live out her Christian faith.
Before we meet today's novelist, I'd like to announce that the winner of the drawing for Stephanie Grace Whitson's novel,
Sixteen Brides
, is:
ladijo40@ . . .
Congratulations! I'll contact you today for your snail mail address, and we'll get your book to you right away. I encourage readers to
keep commenting and/or subscribe at right in order to participate in future book give-aways!
And now let's revisit with novelist
Sandra Byrd,
author of the London Confidential series, featuring Book 1--
Asking for Trouble
--and Book 2--
Through Thick and Thin
--(Tyndale House Publishers, April 2010). Books 3 and 4,
Don't Kiss Him Goodbye
and
Flirting With Disaster
, release on September 1.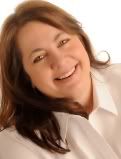 After earning her first rejection at the age of thirteen, bestselling author Sandra Byrd went on to publish more than three dozen books including her widely-acclaimed adult fiction debut,
Let Them Eat Cake
and its sequels,
Bon Appétit
and
Pièce de Résistance
. Her new series, releasing this month, is a tween/teen fiction series, London Confidential.
A former textbook acquisitions editor, Sandra is also an accomplished non-fiction writer and author. Her articles have appeared in numerous publications such as
Radiant
, Focus on the Family's
Clubhouse Magazine, Christian Parenting Today, Today's Christian Woman, Pockets, Decision,
and
Guideposts
. During the past eight years Sandra has mentored hundreds of students through the Christian Writer's Guild.
Please tell us a bit more about the premise of the London Confidential series.
A nub of doubt rose inside me--the kind that popped up, unwelcome, anytime I tried to rationalize something that wasn't exactly true or right. This time I swallowed it back. I lived in London now. It was time to take matters into my own hands.
When her family moves to London, 15-year-old Savvy Smith has to make her way in a new school and in a new country. She just knows the school newspaper is the right place for her, but she doesn't have the required experience. Can she come up with a way to prove herself and nab the one available position on the newspaper staff at Wexburg Academy?
Along the way, Savvy finds out a lot about herself, her family, and her God and in the process she learns to love life and live out her faith.
Which character in your series most interested you while you wrote?
Oh, Definitely Savvy. It's her story and I wanted to follow it, and her, and she what kind of trouble she got herself into and how she got out of it. I identified with her, and I think most girls will, too.
Why will readers enjoy your series?
Because we can all relate to not fitting in and because London Confidential is, I hope, fun to read. I wanted to provide a happy, hopeful read and not a heavily issues-driven series.
If you were the casting director for the film version of your series, who would play your lead roles?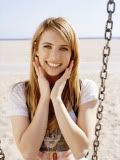 Hmm. How about Emma Roberts for Savvy.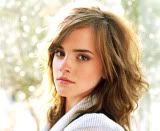 Emma Watson for Penny.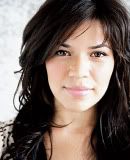 Possibly America Ferrara for Hazel.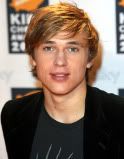 The guys are much harder. Blonde and British? Curly brown hair and British? Maybe we'll have to go on a talent hunt!
Maybe these two? The blonde boy is from the Narnia films (William Mosely). And the curly brunette is Aaron Johnson, who's been getting a lot of press lately for playing a young John Lennon, as well as other roles.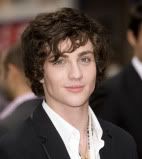 How many points of view do you typically use in a novel? If you vary, what have you found you enjoyed the most?
I almost always, lately, use one first person point of view because I like an intimate read and that provides it. I have written many books in third person, too, and several books in two first-person points of view. But I enjoy going deep with one person, so one first person POV does that.
What subject matter or era have you not yet published about (but would love to)?
I am currently writing a series for adults set in Tudor England, called Ladies in Waiting. I have been a lady waiting to write about this time period, waiting for a long time, so I am pinching myself, if you'll excuse the cliché, that it's finally happening!
What a fascinating departure for you, Sandie! I'm looking forward to hearing more about that!
Where else can readers find you or your writing online?
My website is
www.sandrabyrd.com
. You can order signed books directly from my website or from your local bookstore or on-line retailers:
Asking for Trouble
Through Thick and Thin
Or via CBD.com:
I'm also on Facebook and have author pages on Amazon, Shelfari, LibraryThing, GoodReads, and BooksChristian.com.
And here's a
TRAILER
about the series.
Thanks, Sandie, for visiting with us and telling us about London Confidential.
Readers, Sandie has offered to give a copy of
Asking for Trouble
to the winner of our drawing on Monday, May 3.
To enter, leave a comment for Sandie, below.
Leave your email address, in case you win, like so: trish[at]trishperry[dot]com.
Check out my interviews with

Jill Williamson

, and

Vanessa Miller

, below, and leave a comment under their interviews to be entered in drawings for signed copies of their novels.
Annoying legal disclaimer: drawings void where prohibited; open only to U.S. residents; the odds of winning depend upon the number of participants. See full disclaimer
HERE
.