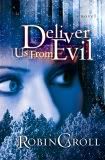 Action, adventure, and romantic suspense in the Great Smoky Mountains where a ranger pilot and a US Marshal race against time to expose a child trafficking ring.
Before we meet today's novelist, I'd like to announce that the winner of the drawing for Annalisa Daughety's novel,
Love is a Battlefield
,
is:
scribe7777@ . . .
Congratulations! I'll contact you today for your snail mail address, and we'll get your book to you right away. I encourage readers to
keep commenting and/or subscribe at right in order to participate in future book give-aways!
And now let's meet novelist
Robin Miller
, author of
Deliver Us From Evil
(B&H Publishing, February 2010).
Born and raised in Louisiana, Robin Caroll is Southern through and through. Her passion has always been to tell stories to entertain others. Robin's books have placed/finaled in such contests as Bookseller's Best, Book of the Year, and Reviewer's Choice Award. When she isn't writing, Robin spends time with her husband of twenty years, her three beautiful daughters, and their four character-filled pets at home--in the South, where else? An avid reader herself, Robin loves hearing from and chatting with other readers. Although her favorite genre to read is mystery/suspense, of course, she'll read just about any good story. Except historicals!
Please tell us a bit more about the plot of

Deliver Us From Evil.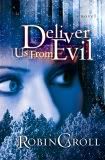 A beautiful yet tough woman working in a beautiful yet tough setting, Brannon Callahan is a search and rescue helicopter pilot for the Great Smoky Mountains National Park. Strong faith and a decorated history of service have kept her one step ahead of on-the-job dangers, but there's no precedent for what's about to happen. After a blizzard takes down a small plane carrying U.S. Marshal Roark Holland (already haunted by a recent tragedy), Brannon must save him in more ways than one and safeguard the donor heart he's transporting to a government witness on the edge of death. Otherwise the largest child trafficking ring in history--with shocking links from Thailand to Tennessee--will slip further away into darkness along the Appalachian Trail.
Wow, that's a mighty intense plot, Robin!

Which character in your novel most interested you while you wrote?
Brannon, the heroine, because she's so strong and unique and fearless. Sometimes, I wish I were more like her.
Why will readers enjoy your novel?
I hope that readers enjoy the fast-pace, the suspense, and the romance, all while being uplifted.
If you were the casting director for the film version of your novel, who would play your lead roles?
Ahh . . . that's hard.
Let's see, for Brannon, I'd probably cast Ashley Judd (think
Kiss the Girls
).
Or Jodie Foster (think
Panic Room
).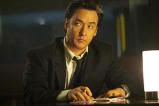 For Roark, I'd cast John Cusack (think
2012
).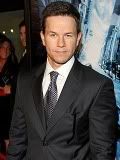 Or Mark Wahlberg.
This month we're looking at opening lines. What are the first lines (or the first line, if you prefer) of your novel? What did you hope to convey with those opening lines?
Where was backup?

Roark Holland squinted past the harsh streetlight glare to the vehicle that'd arrived only minutes ago. A van parked in a darkened part of the street. Parked at the curb of the old building housing the Pugsley family in Witness Protection. The family Roark needed to move to another safe house.
I wanted to convey the danger, and the urgency.
Done! And something tells me that backup isn't going to show up in the next paragraph, either!

What facet of the writing craft comes easiest to you? What do you struggle with?
Easiest is the brainstorming part. I love delving into "what ifs." I struggle with the plotting, because I'm more of a pantster.
Choose an inanimate object to represent you. Explain what you have in common with that object.
Garden globe. Ever-changing, depending on the angle you're looking at it from.
What are you working on now?
I actually just turned in the 3rd book in this trilogy, so am about to dive into revisions.
Where else can readers find you or your writing online?
This is the link to
my website
.
And here's the link to
Deliver Us From Evil
.
Thanks, Robin, for visiting with us
and telling us about
Deliver Us From Evil
. Readers, Robin has offered to give a copy of her novel to the winner of our drawing on Saturday, March 13.
To enter, leave a comment for Robin
, below. Leave your email address, in case you win, like so: trish[at]trishperry[dot]com.
Check out my interviews with DiAnn Mills and Sarah Sundin, below, and leave a comment under their interviews to be entered in drawings for signed copies of their novels
Annoying legal disclaimer: drawings void where prohibited; open only to U.S. residents; the odds of winning depend upon the number of participants."