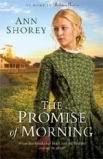 When loss breaks Ellie Craig's heart, can she find the courage to go on?
Before we revisit with today's novelist, I'd like to announce that the winner of the drawing for Linda S. Clare's novel,
The Fence My Father Built
,
is:
sunny_girl_anna@ . . .
Congratulations! I'll contact you today for your snail mail address, and we'll get your book to you right away. I encourage readers to
keep commenting and/or subscribe at right in order to participate in future book give-aways!
And now let's meet novelist
Ann Shorey
, author of
The Promise of Morning

.
(Revell, March 2010).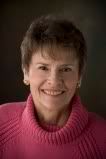 Ann Shorey has been a story collector for most of her life. Her writing has appeared in
Chicken Soup for the Grandma's Soul
, and in the Adams Media Cup of Comfort series. She made her fiction debut with
The Edge of Light
, released in January 2009. When she's not writing, she teaches classes on historical research, story arc, and other fiction fundamentals at regional conferences. Ann lives with her husband in Sutherlin, Oregon.
The Promise of Morning
is the second book in her At Home in Beldon Grove series.
Please tell us a bit more about the plot of

The Promise of Morning.

)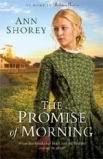 Ellie Craig believed her marriage to Matthew, the pastor of Beldon Grove's church, would flow from blessing to blessing. He's always been the leader in their household, giving her a comfortable life.
Then they lose three children in infancy and her world reels, leaving her vulnerable to the attentions of the recently returned son of Beldon Grove's founder. When Matthew suddenly makes a decision that leaves Ellie alone with their older children, she realizes her actions have driven him away.
Now Ellie must search within herself for the answers to her problems. Will she be able to open her heart to her husband? Or did her actions destroy any chance they had at happiness?
Which character in your novel most interested you while you wrote?
Ellie Craig was the most interesting character to me. I loved the way she developed as her character matured into the responsibilities thrust upon her.
Why will readers enjoy your novel?
The theme of keeping promises emerges in the story, as does the parallel to today's women who have to adjust their lives when their husbands make employment or other decisions that affect the whole family.
I imagine, in today's economic/employment climate, there are more spouses facing those adjustments than ever.

If you were the casting director for the film version of your novel, who would play your lead roles?
I'd cast Reese Witherspoon as Ellie.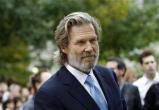 And Jeff Bridges (the way he looks in
Crazy Heart
, with the beard and all) as Matthew.
This month we're looking at opening lines. What are the first lines (or the first line, if you prefer) of your novel? What did you hope to convey with those opening lines?
Ellie Craig brushed the last leaf from the surface of a granite marker embedded in the soft earth. "There, Lizzie." She crooned her daughter's name. "Isn't that better?"

She dropped an empty tow sack in front of the next stone to protect her skirt, then lowered herself to her knees. "Mama's here, Susanna."
When reading those lines, I hoped to convey a feeling of curiosity in the reader: "Where is she? What happened?" Also, I wanted to open with sympathy for Ellie. Just retyping the beginning makes me teary.
Yes, I think the normal assumption, after reading those lines, would be that the father had died. I can see from your comments above, that's not the case. Nicely done!

What facet of the writing craft comes easiest to you? What do you struggle with?
Dialogue is easiest for me, I guess because I've spent so much of my life thinking, "I wish I'd said that," long after a conversation is ended. As a writer, I can make the dialogue come out the way I want it to.
I struggle with transitions at the end of scenes. It's often a challenge to seamlessly move my characters to the next scene. I remember the opening scene of the first novel I attempted (it's lurking on a shelf in my closet). I had this great scene going, then I was stymied--how do I get my characters off the porch (where the scene took place) and into the next scene? "How do I get them off the porch?" has become my code when I'm stuck on a tough transition.
Choose an inanimate object to represent you. Explain what you have in common with that object.
Does staring at the computer screen count as inanimate? Seriously, this is a good question. I'm thinking a willow tree that bends with storms, yet perseveres, would describe my life.
What is the last book you read that moved you?
I loved
The Art of Racing in the Rain
, by Garth Stein. As a dog lover, it affected me deeply. A dog, Enzo, narrates the story and the author gave me a great imaginary look into Enzo's heart. Of course, I transposed Enzo's story to my dog, Amber. Now I give her credit for deep insights. I totally loved the ending of
The Art of Racing in the Rain
. I've gone back and read it several times. This is probably a lighthearted answer to your question, but there you are. I love dogs.

Well, you're certainly not alone there! The book has been amazingly popular. And thanks for not spoiling that ending for me!

What are you working on now?
Right now I'm in the middle of the first round of edits for the third book in the At Home in Beldon Grove series, tentatively titled
The Dawn of a Dream
.
Where else can readers find you or your writing online?
You can go to my website,
www.annshorey.com
for my book review blog as well as more information about me. By clicking on the
Novels
tab on my site, then clicking "Buy This book," readers can find links to
Amazon
and
Christianbook.com
, as well as Borders, Barnes & Noble, and Books-A-Million.
Thank you for hosting me on your blog, Trish!
Thanks, Ann, for visiting with us
and telling us about
The Promise of Morning
. Readers, Ann has offered to give a copy of her novel to the winner of our drawing on Saturday, March 27.
To enter, leave a comment for Ann
, below. Leave your email address, in case you win, like so: trish[at]trishperry[dot]com.
Check out my interviews with Gayle Roper and Diane Burke, below, and leave a comment under their interviews to be entered in drawings for signed copies of their novels
Annoying legal disclaimer: drawings void where prohibited; open only to U.S. residents; the odds of winning depend upon the number of participants. See full disclaimer
HERE
.