Beautiful is a dangerous thing to be when one is unprotected.
Before we chat with today's featured author, I want to announce that the winner of the drawing for
The Husband Tree
, by Mary Connealy, is:
angelahipp@ . . .
Congratulations! I'll contact you today for your snail mail address, and we'll get your book to you right away. I encourage readers to
keep commenting and/or subscribe at right in order to participate in future book give-aways!
And now let's meet novelist
Roseanna M. White
, author of
A Stray Drop of Blood
(WhiteFire Publishing, December 2009).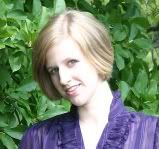 Roseanna M. White is a wife, mommy, writer, reviewer, and lover of all things literature related. She makes her home in the mountains of Maryland, where she runs the Christian Review of Books. She is a member of ACFW, HisWriters, and HEWN Marketing.
Please tell us a bit more about the plot of

A Stray Drop of Blood

.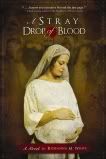 For seven years, Abigail has been a slave in the Visibullis house. With a Hebrew mistress and a Roman master, she has always been more family than servant . . . until their son returns to Jerusalem after his years in Rome. Within a few months Jason has taken her to his bed and turned her world upside down. Maybe, given time, she can come to love him as he says he loves her. But how does she open her heart to the man who ruined her?
Israel's unrest finds a home in her bosom, but their rebellion tears apart her world. Death descends with Barabbas's sword, and Abigail is determined to be there when the criminal is punished. But when she ventures to the trial, Barabbas is not the one the crowd calls to crucify. Instead, it is the teacher her master and Jason had begun to follow, the man from Nazareth that some call the Son of God . . .
Born free, made a slave, married out of her bonds, Abigail never knows freedom until she feels the fire of a stray drop of blood from a Jewish carpenter. Disowned by Israel, despised by Rome, desired by all, she never knows love until she receives the smile of a stoic Roman noble.
Which character in your novel most interested you while you wrote?
Definitely my heroine, Abigail. At first she was a very straightforward character in my mind, but as I wrote, got to know her, and explored the depths of her situation and heart, I realized she was far more complicated. And hence more interesting. Though she's a slave through much of the book and "lived" 2,000 years ago, she is still a woman I think we can all relate to, one who struggles with where she fits in the world, what it means to love, and finding her self-worth in a society where she is often dismissed. I loved diving into this far-removed place and pointing out how humanity hasn't changed.
Excellent point. It's one of the reasons we can still relate to historical novels, isn't it?

Why will readers enjoy your novel?
They'll love being transported back to Bible times and thrust into a very familiar story from a totally new angle. Readers have raved about how they come to love the characters and are totally engrossed in the setting.
If you were the casting director for the film version of your novel, who would play your lead roles?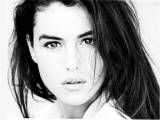 Am I allowed to cast actors from other eras?
Sure!
For Abigail, I picture a young Monica Bellucci (I haven't found a teen actress that embodies her quite like Monica did back in the day).
For Jason, I see Matthew Bomer, star of USA's new show,
White Collar
.
We'd definitely have to send him for a wardrobe change!
This month we're looking at character motivations. Let's say you're working on a new novel in which a minor character, an elderly woman, simply dislikes your protagonist. Your protag eventually learns why. What's the problem?
Sheesh, you're making me think?
I know, sorry. But my favorite answers are the ones that force the interviewee to create.
Okay, let's see . . .
The problem is that my protagonist has come from an abusive situation and tries to avoid conflict by deferring to those around her. Our elderly friend thinks Miss Protag is weak and flighty and doesn't like people who can't speak their mind. But when she learns all that Protag has been through, she decides it's her job to step in and help the young woman learn how to stand up and make her opinions known.
There, see? That wasn't so bad, was it? I always like to see the difference between various authors' reactions to those questions.

What facet of the writing craft comes easiest to you? What do you struggle with?
What comes easiest to me is characters. When an idea comes to me, it's usually about the people. I get their backstory, their struggles, their desires--then I have to figure out a plot to put them in. But I struggle with fitting my stories into particular genres that make them easy to sell. I tend toward the less popular settings and edgier plots, and when I try to write something geared toward a particular publisher, I usually stall a few chapters in.
Yeah, that's a pretty impossible way to create, I think--trying to fit within someone else's parameters. I don't think the right hemisphere functions well that way.

Choose an inanimate object to represent you. Explain what you have in common with that object.
I had to ask my best friend about this one, and she said, "A Magic 8 ball that only has positive answers." I am an optimist in the extreme--you can't toss a complaint or concern at me without getting a positive spin in reply.
How nice to know you impressed someone else in that way. Great affirmation.

What is the last book you read that moved you?
I'm kind of embarrassed to admit it, but that would be the
Twilight Saga
, by Stephenie Meyer. I could not put those books down, and when I walked through the mall and saw all the ridiculous promo stuff for the new movie, I had to remind myself that I am not fourteen and I am not allowed to jump up and down and squeal, "Look honey!
Twilight
!
Twilight
!!"
But I totally understand why they're so popular. They are incredibly emotional books, books that pull the reader into this girl's world and heart and really make you live it with her. I loved that a huge theme throughout was being better than what "nature" says you should be, overcoming your weaknesses, not letting excuses rule you. Lessons I think we could all use from time to time.
Your admission is safe here, Roseanna. I only picked up

Twilight

because another Christian author said Meyer did a good job of portraying passion without the protagonists consummating the relationship--something we Christian romance authors need to be able to do well. After reading the book I agreed. She did an excellent job in creating chaste passion. But then my daughter encouraged me to read the rest of the saga. I know many authors pooh pooh Meyers' writing, but I was absolutely compelled to finish the series. And I am SO not a 14-year-old, fer sher.
What are you working on now?
I have a few things started, but I'm kind of waiting to see what happens with some of the proposals with publishers before I dedicate myself to them. So just for the fun of it (and because my mind refuses to let it go), I'm working on a modern-day pirate story starring a displaced Bedouin woman, an ex-Navy SEAL who rescues her from a Russian pirate, and a black market villain out to get her back at any cost.
Wow. You don't mess around! I'd love to see how that plotline runs, Roseanna.

Where else can readers find you or your writing online?
I blog daily at
RoseannaMWhite.blogspot.com
and have a ton of complementary information for
A Stray Drop of Blood
up at
www.roseannawhite.com
. I'm on Facebook and Shoutlife, I'm the senior reviewer at
www.ChristianReviewofBooks.com
, and I have a ton of guest blog appearances scheduled through Easter—a complete list is at
www.roseannawhite.com
and most will have accompanying giveaways.
A Stray Drop of Blood
can be purchased at my mom's online bookstore (hey, gotta send business her way before I send it to Amazon!)
www.crosspurposesbooks.com
Thanks, Roseanna, for visiting with us
and telling us about
A Stray Drop of Blood
. Readers, Roseanna has offered to give a copy of her novel to the winner of our drawing on Monday, January 18.
To enter, leave a comment for Roseanna
, below. Leave your email address, in case you win, like so: trish[at]trishperry[dot]com.
Check out my interview with
MaryLu Tyndall
, below, and leave a comment for MaryLu to be entered in a drawing for her latest novel,
The Raven Saint
. I'll draw a name this Thursday, January 14.
Annoying legal disclaimer: drawings void where prohibited; open only to U.S. residents; the odds of winning depend upon the number of participants.