The toughest lady rancher you've ever seen hires a cynical cowboy who has to convince five women he's right for their family . . . when he can't quite convince himself.
Before we revisit with today's featured author, I want to announce that the winner of the drawing for
A Prisoner of Versailles
, by Golden Keyes Parsons, is:
mce1011@ . . .
Congratulations! I'll contact you today for your snail mail address, and we'll get your book to you right away. I encourage readers to
keep commenting and/or subscribe at right in order to participate in future book give-aways!
And now let's revisit novelist
Mary Connealy,
author of
The Husband Tree
(Barbour Publishing, January 2010).
Mary Connealy is the author of the "Lassoed in Texas" series:
Petticoat Ranch, Calico Canyon
and
Gingham Mountain
. She has a Christmas romance,
Cowboy Christmas
and has just released book #2 in her "Montana Marriages" series,
The Husband Tree
. Book #1
Montana Rose
was released last summer and Book #3
Wildflower Bride
is coming in May. She will be releasing historical romantic comedies for Barbour for the next two years.
Mary is married to her high school sweetheart. She is the mother of four beautiful daughters and has one beautiful granddaughter.
Please tell us a bit more about the plot of

The Husband Tree

.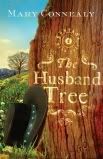 Belle Tanner buries her third worthless husband and makes a vow over his shallow grave. She's learned her lesson. No more men.
Silas Harden just lost his second ranch because of a woman. The first deserted him when times got tough. Now he's had to quit the whole state of New Mexico to avoid a trumped-up shotgun wedding and the noose of matrimony. He's learned his lesson. No more women.
Belle needs hired hands to move a cattle herd late in the season and there's no one around but seemingly aimless Silas. She hires him reluctantly.
Silas signs on, glad for the work, though worried about a woman doing such a thing as hiring drovers, only to find out he's the lone man going with five woman, including a baby still in diapers. After the cattle drive is over, he might as well shoot himself to speed up the process of being embarrassed to death.
Which character in your novel most interested you while you wrote?
I adored Belle. She was so tough and yet, in her heart, she still couldn't help but hope for True Love. No matter how hard she tried to kill the impulse.
Why will readers enjoy your novel?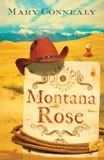 To anyone who's read
Montana Rose
, they'll be delighted when I start Book #2 of the "Montana Marriages" series with Belle Tanner burying her worthless husband. No one is going to be sorry to see Anthony has turned up his toes. But then to find a man who is right for Belle, hard to imagine. Romantic comedy with cowboys.
This month we're looking at character motivations. Let's say you're working on a new novel in which a minor character, an elderly woman, simply dislikes your protagonist. Your protag eventually learns why. What's the problem?
I usually give a lot of credit to elderly characters. So, if she dislikes the hero, she'll have a good reason. I'm going to make her the grandmother of the heroine and she sees the hero as charming her granddaughter into love, when he doesn't return those feelings. But there's at least a degree in selfishness to her resentment of the hero. If her granddaughter finds a man to love, she'll leave. And grandma will be alone.
What is the last book you read that moved you?
I just read the book
Mischief
, by Amanda Quick, and it may be the funniest thing I've ever read. The characters in this book are just so hilarious. It's secular so be aware, and a Regency romance which isn't usually my thing, but this couple, well, I love romantic suspense and I love comedy. If they're sassing each other and falling in love while they're running for their lives, then I'm happy. And this book has it all.
What are you working on now?
I'll be writing for Barbour Publishing for a while yet, more romantic westerns. The next book up is
Wildflower Bride
, Book #3 in the "Montana Marriages" series.
A white woman raised by the Flathead tribe, has never met a man she didn't want to pull a knife on, including the man who's determined to marry her.
Where else can readers find you or your writing online?
Find out more about my books at
www.maryconnealy.com
and check out my blogs:
mconnealy.blogspot.com
;
petticoatsandpistols.com
; and
seekerville.blogspot.com
To purchase
The Husband Tree
:
Amazon
Thanks, Mary, for visiting with us
and telling us about
The Husband Tree
. Readers, Mary has offered to give a copy of her novel to the winner of our drawing on Monday, January 11.
To enter, leave a comment for Mary
, below. Leave your email address, in case you win, like so: trish[at]trishperry[dot]com.
Check out my post of
December 31, 2009
, below, and leave an appropriate comment to be entered in a drawing for one of my books. I'll draw a name this Thursday, January 7.
Annoying legal disclaimer: drawings void where prohibited; open only to U.S. residents; the odds of winning depend upon the number of participants.
Finally, to start the New Year off right, I'd like to bring your attention to some of the fine inspirational fiction that's being released this month:
1.
A Stray Drop of Blood
, by
Roseanna M. White
from Whitefire Publishing. Born free, made a slave, married out of her bonds, Abigail never knows freedom until she feels the fire of a stray drop of blood from a Jewish carpenter.
2.
A Deadly Wilderness
, by
Kelly Irvin
from Five Star/Gale/Cengage. A family that will stop at nothing to protect its secrets and a drug cartel hit man are just two of the pieces to the puzzle Homicide Detective Ray Johnson must solve to find a murderer--and save his own life.
3.
Becoming Lucy - The Winds Across the Prairie Series
, by
Martha Rogers
from Realms Division of Strang Communications. An alleged murderer reclaims his life, but can he reclaim his beloved?
4.
Burn
, by
Erin Healy and Ted Dekker
from Thomas Nelson. A supernatural thriller about a woman who gets an unwanted chance to extinguish her fiery past.
5.
First Impressions
, by
Michelle Sutton
from Desert Breeze Publishing, Inc. Playing the role of a saloon girl taught her how to flirt, but it makes a lousy first impression on the man whose heart she longs to win.
6.
Jenna's Cowboy- Callahans of Texas, 1
, by
Sharon Gillenwater
from Baker/Revell. Will Jenna's love enable Nate to put the horrors of war behind him and become the man she deserves?
7.
Never Far from Home- 2nd in the Miller Family Series
, by
Mary Ellis
from Harvest House Publishers. Emma's rebellious Rumschpringe may lead to her banishment as friendship turns to love with the English sheepfarmer.
8.
Plain Jane
, by
Hillary Manton Lodge
from Harvest House Publishers. Girl reporter Jayne Tate finds more than she bargained for when she goes to Amish Country to research a story.
9.
Sworn to Protect
, by
Diann Mills
from Tyndale. Danika Morales has sworn to protect our nation's borders. But that oath has come with a price.
10.
The Chic Shall Inherit the Earth - All About Us #6
, by
Shelley Adina
from Hatchette FaithWords. At exclusive Spencer Academy, Lissa Mansfield gains popularity when she replaces her nemesis, Vanessa, on the senior Cotillion committee, but graduation and major decisions about the future loom.
11.
The Choice - Lancaster County Secrets, Book 1
, by
Suzanne Woods Fisher
from Revell. A tender story of love and forgiveness, "The Choice" uncovers the sweet simplicity of the Amish world--and shows it's never too late to find your way back to God.
12.
The Husband Tree - Montana Marriages
, by
Mary Connealy
from Barbour. A tough lady rancher drags a reluctant cowhand on a cattledrive, along with her four daughters.
Happy reading, and Happy New Year!