For my last post of 2009, I want to share a few ideas with you fiction writers and a few ideas with you fiction readers. First, writers, if you haven't yet picked up a copy of

The Art of War for Writers,

I want to encourage you to do so.
I own (and love) both of James Scott Bell's How-To books,
Plot & Structure
, and
Revision & Self-Editing
. They're meaty, full of practical teaching and exercises for new and experienced novelists.
The Art of War for Writers
is a different animal. While this book also teaches and includes a number of hands-on exercises, it's more like sitting down with a wise old man (not that Jim Bell is old, mind you) and soaking up his expertise. Again and again--because the book is set up in quick, pithy snippets that can be consumed in-between demands on your time. I found myself looking forward to sneaking away for a chapter or two between my own bouts of writing and errand running.
The inspirational quality of Bell's pointers will assure readers they can write their passion. But my favorite quality in this book reminded me of a scene in the movie
Moonstruck
, when Cher's character smacks Nicholas Cage's love-struck character in the face and yells, "Snap out of it!" Bell dispels a number of misconceptions about novel writing, encouraging new writers to face reality and pursue success anyway.
The book is visually attractive and would make a lovely gift book for any writer, novice or otherwise. If you're a writer or would like to be one, you'll want your very own copy, so you can mark it as you read. Why? Because the information Bell gives makes such perfect sense as you read it, you'll find yourself thinking, "Well, of course! I'm bound to remember that." But you won't. You'll want to come back to this little red gem time and again, to refresh, re-arm, and remember what makes a novel great. Highly recommended.
Another item for writers (and readers, actually)
is a glimpse at how differently our creative juices flow. This month I asked my interviewees to complete this opening sentence:
Ella planned to lie about where she had been, but . . .
Take a look at the endings we got: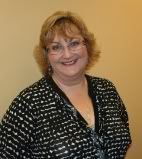 From
Janice Thompson
, who writes across genre lines but often incorporates humor in her novels:
Ella planned to lie about where she had been, but figured the dog would rat her out.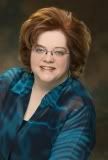 From suspense novelist
Ramona Richards
:
Ella planned to lie about where she had been, but the sharp tack of her conscious made her a lousy liar, even if the body at her feet hadn't been a dead giveaway to her recent whereabouts

.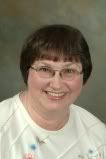 Susan Page Davis
typically writes historical romance and romantic suspense. Her ending:
Ella planned to lie about where she had been, but she scrapped that plan when she realized she'd been followed

.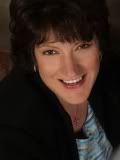 Historical romance writer
Linore Rose Burkard.com
wrote:
Ella planned to lie about where she had been, but during the long drive home she listened to a radio show on How to Be Authentic, and the show host actually talked her out of it! She used scripture quotes to back up her points, and in the end, Ella knew she could no longer lie to her room-mate. She'd have to tell the truth, come what may.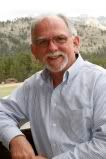 Mystery/suspense writer
Terry Brennan
wrote:
Ella planned to lie about where she had been, but the last time she lied Christmas came a month late, her husband walked out of her life and into prison, and Ralph Henderson lay dead in her driveway.
Historical author
Golden Keyes Parsons
wrote:
Ella planned to lie about where she had been, but her scheming collapsed upon seeing the face of her distraught mother

.
I'd love to hear your reactions to the above approaches to story beginnings.
So I'm going to give away one of my books to someone who comments, below. Tell me which of the above openings clicked best for you--which story would you sit down and read?
I'll draw a name from the commenters next Thursday, January 7, and that person can tell me which of my books she/he would like. Leave your email address, in case you win, like so: trish[at]trishperry[dot]com.
And be sure to check out my interview of
Golden Keyes Parsons
and leave a comment below her interview for a chance to win a signed copy of her novel,
A Prisoner of Versailles.
Annoying legal disclaimer: drawings void where prohibited; open only to U.S. residents; the odds of winning depend upon the number of participants.
Speaking of giveaways, the person who won today's drawing
for my copy of Syrie James's
The Lost Memoirs of Jane Austen
is:
andrealschultz@ . . .
Congratulations! I'll contact you today for your snail mail address, and we'll get your book to you right away. I encourage readers to
keep commenting and/or subscribe at right in order to participate in future book give-aways!
Finally, one last item of interest for readers:
FictionFinder.com:
Finding Christian fiction the easy way

ACFW launches new free online resource to search for titles

PALM BAY, Fla. -- With over 500,000 books published each year, it is harder than ever to find a new book that's just right. A simple Amazon search in the Christian literature and fiction category yields more than 17,000 results. Consumers wading through the exhaustive, seemingly endless list of choices now have a more manageable resource to help them purchase their next book.
American Christian Fiction Writers (ACFW), the nation's leading Christian fiction writers' organization, is launching FictionFinder.com, a new free resource for retailers, readers, media and other Christian fiction fans to search for authors and books. The search engine allows users to sort by author, title, genre, topic, publication date, and target audience.
Cynthia Ruchti, president of American Christian Fiction Writers (ACFW), believes this trusted, easy-to-use resource is a significant development in the search for Christian fiction authors and new titles.
"The idea rose from a roundtable discussion between the ACFW leadership team and Christian booksellers looking for a better way to connect their customers with great Christian fiction," says Ruchti. "ACFW responded by rolling up our sleeves and creating
a comprehensive database to serve readers, booksellers, publishers, authors, book club coordinators, librarians and others on the hunt for information and inspiration."
The site also
allows readers to learn about the nature of the content of each book.
Each title is rated for action, conflict, humor, mystery, romance, spirituality and suspense, in addition to more sensitive issues like language, sensuality and violence. Users can also post reviews to the site and learn more about soon-to-be-released titles.
The database is the first of its kind and is not limited to books written by ACFW members. The organization is also working with publishers to ensure Christian novels by other authors are incorporated as well.
ACFW's presence as the voice of Christian fiction and its industry prowess has long been recognized, and its authors are a mainstay on bestseller lists. FictionFinder.com is the organization's latest effort to make finding the best in Christian fiction as easy as possible for fans around the world.
Quick facts about fictionfinder.com:
* Book information pages include facts about the publisher, main themes, setting and the author's other titles.
* A special "similar books" section offers other titles the user may be interested in reading.
* Users can create an account with their preferences, making it easier to find new favorites.
With nearly 2,000 members and 19 chapters in 14 states nationwide, ACFW seeks to promote Christian Fiction through developing the skills of its authors, educating them in the market, and serving as an advocate in the industry. Founded in 2000 under the banner of American Christian Romance writers, in 2004 the organization was renamed American Christian Fiction Writers (ACFW) to reflect its dedication to Christian fiction writers of all genres.
ACFW is headquartered in Palm Bay, Florida. Their advisory and operating boards work to give writers the tools they need to develop their craft, grow ACFW's extensive publishing knowledge and secure relationships with industry professionals.
To learn more about ACFW and their authors, please visit
www.acfw.com
.
God bless you all! Happy New Year, and I'll see you in 2010!