Single mother Lisa Morgan isn't ready to share her past or her heart and neither is police detective David Russell. Can the true meaning of Christmas bring them together?
Before we visit with today's featured author, I want to announce that the winner of the drawing for
Love Finds You in Bethlehem, New Hampshire
, by Lauraless Bliss, is:
sherrinda@ . . .
Congratulations! I'll contact you today for your snail mail address, and we'll get your book to you right away. I encourage readers to
keep commenting and/or subscribe at right in order to participate in future book give-aways!
And now let's revisit with novelist
Margaret Daley
, author of
Together for the Holidays
(Love Inspired, November 2009).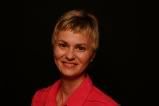 Margaret Daley is an award winning, multi-published author in the romance genre. One of her romantic suspense books,
Hearts on the Line
, won the American Christian Fiction Writers' Book of the Year Contest. Recently she has won the Holt Medallion, Golden Quill Contest, FHL's Inspirational Readers' Choice Contest, Winter Rose Contest, and the Barclay Gold Contest. She wrote for various secular publishers before the Lord led her to the Christian romance market. She currently writes inspirational romance and romantic suspense books for the Steeple Hill Love Inspired lines. She has sold sixty-six books to date.
Margaret is currently the Volunteer Officer for ACFW. She was one of the founding members of the first ACFW local chapter, WIN in Oklahoma. She served as vice-president for two years in WIN-ACFW and is still on its board as an advisor. She has taught numerous classes for online groups, ACFW and RWA chapters. She enjoys mentoring other authors.
Until she retired last year, she was a teacher of students with special needs for 27 years and volunteered with Special Olympics as a coach. She currently is on the Outreach committee at her church, working on several projects in her community.
Please tell us a bit more about

Together for the Holidays.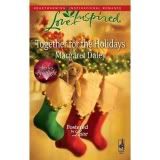 A single mother with a traumatic past, Lisa Morgan only wants to raise her son with love and values. But lately the boy is struggling. When his basketball coach becomes a reluctant role model, Lisa is relieved. Until she learns that David Russell is also a cop. She's not ready to share her past--or her heart. And neither is the world-weary detective. Yet as Christmas comes closer, the true meaning of the holiday brings them together in ways they never dared dream.
Which character in your novel most interested you while you wrote?
Lisa Morgan because she is flawed more than most heroines. She had a rough life and didn't always make the right choices, but she is trying to live as the Lord would want her to. It isn't always easy for her.
Why will readers enjoy your novel?
It is a heartwarming story about the true meaning of Christmas.
If you were the casting director for the film version of your novel, who would play your lead roles?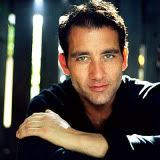 Clive Owen for David.
Ah, be still my heart.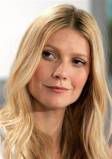 And Gwyneth Paltrow for Lisa.
This month we're talking about different approaches to writing novels. Some authors use outlines, some write as they go, some take a different approach altogether. Could you give us an idea of the method that works for you?
I actually do both. I do have a framework (outline) but a lot of times I write as I go, too. I know my peaks in the story but have to fill in the valleys that lead up to the peaks.
What is the last book you read that moved you? How did it affect you?
Disaster Status
by Candace Calvert. This book will be out in January and is a wonderful glimpse into the life of an emergency room nurse (as well as a fireman). Interesting characters with interesting problems.
Who is an author you admire? Why?
James Rollins because his books are pure suspense/adventure. I love those combinations in a story.
What are you working on now?
My third book in my series about home schooling. I've titled this
Dad Lessons
but that might change. The first two books are
Love Lessons
(April 2010) and
Heart of a Cowboy
(July 2010). The last one is scheduled for November 2010.
You're always so prolific, Margaret! Such an inspiration, by the sheer fact that you meet so many deadlines. Where else can readers find you or your writing online?
You can visit my web site at
www.margaretdaley.com
and read excerpts from my books and learn about the ones recently released and soon to be released.
You can purchase my books anywhere online or at a local bookstore. They are also available in places like Wal-Mart. You can go to my web site and follow the link to Amazon, Barnes and Noble or
eHarlequin
.
Thank you, Margaret, for visiting with us
and telling us about your novel. Readers, Margaret has offered to give a copy of her novel to the winner of our drawing on Monday, December 7.
To enter, leave a comment for Margaret
, below. Leave your email address, in case you win, like so: trish[at]trishperry[dot]com. If you subscribe to my blog, at right (or if you're already subscribed),
you'll be entered an additional time
to this drawing and all future drawings.
Annoying legal disclaimer: drawings void where prohibited; open only to U.S. residents; the odds of winning depend upon the number of participants.
Check back this Thursday, when we'll meet Janice Thompson, author of
Fools Rush In
.