A strong-willed city girl meets her match in a stubborn vaquero.
Before we visit with today's featured author, I want to announce that the winner of Christina Berry's novel,
The Familiar Stranger
is:
oceandreamerfla@ . . .
Congratulations! I'll contact you today for your snail mail address, and we'll get your book to you right away. I encourage readers to
keep commenting and/or subscribe at right in order to participate in future book give-aways!
And now let's talk with novelist
Marcia Gruver,
author of
Emmy's Equal
, book three in the Texas Fortunes trilogy (Barbour Publishing, October 2009).
Marcia is a full-time writer who hails from Southeast Texas. Inordinately enamored by the past, she delights in writing historical fiction.
Marcia's deep south-central roots lend a southern-comfortable style and touch of humor to her writing. Through her books, she hopes to leave behind a legacy of hope and faith. When she's not plotting stories about God's grace, Marcia spends her time reading, playing video games, or taking long drives through the Texas hill country. She and her husband, Lee, have one daughter and four sons. Collectively, this motley crew has graced them with eleven grandchildren and one great-granddaughter so far.
Please tell us a bit more about the plot of

Emmy's Equal.
When a high-spirited girl lands in country thick with cattle, cactus, and cowboys, the South Texas border may never be the same. Emmy Dane's finding obedience to God a bother, and sure won't take orders from a hardheaded wrangler. But as hard as she pushes God and the vaquero away, they continue to pursue her with equal fervor.
Emmy's recent decision to trust God with her life has yet to rub off on her stubborn spirit. When God steers her toward a relationship with the last man on earth she'd choose for herself, she bucks like an unbroken stallion.
Diego (Isi) Marcelo can't be labeled a half-breed because there are more than two cultures in the mix. His father was a Spanish merchant, his mother part Choctaw and part Irish trader. Isi, his Indian name, means deer in his grandmother's tongue, but the locals north of the border call him El Toro. Loyal and passionate, he gives Emmy a run for her money when it comes to being stubborn.
Which character in your novel most interested you while you wrote?
I have to say my heroine, Emily Dane. This feisty girl threw herself to the forefront in book two,
Chasing Charity
, and hasn't settled down yet. Emmy's quite the rascal. In fact, she insisted on being featured in book three, despite my original plan to hop a generation. With all her flaws and failings, Emmy's backbone and adventuresome spirit make her an admirable character. Emphasis on 'character.'
Why will readers enjoy your novel?
I chose Carrizo Springs for my setting because the unique mix of cultures and South Texas flavor takes the reader to a unique time and place in Texas history. Rugged vaqueros living in the shadow of the notorious Pancho Villa amid whispered tales of bloodthirsty monsters with fangs intrigued me. I hope it will do the same for my readers.
If you were the casting director for the film version of your novel, who would play your lead roles?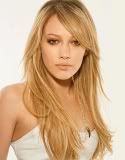 For Emmy? Maybe Hilary Duff. At least as far as looks go. It was hard to match Emmy to an actress. Funny story: I found a close version of the Emmy I carry in my head and put her on my trailer for Chasing Charity. This earned me a comment that she looked like a porn star. Yikes! I've since changed that photo to the book cover representation of Emmy, but you can see the problem with finding a match for a rascal with blonde hair and pouting lips.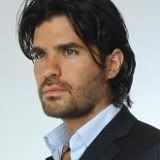 I love the image of Diego on my cover. He's a cutie. But the Diego I pictured while writing is closer to a gorgeous Christian actor named Eduardo Verastegui. Eduardo is in the amazing short film entitled
The Butterfly Circus
. If you haven't seen this haunting film, do yourself a favor and watch it on his website. I caution you that it's somewhat hard to watch, but it's a heartrending interpretation of God's love for broken humanity.
I remember him! He was also the lead in the film

Bella

. Very moving actor. Nice choice, Marcia.

This month we're talking about books on the craft of writing. Of those you've read, which one would you most enthusiastically recommend?
I'm a little hung up right now on Karen S. Wiesner's
First Draft in 30 Days
. It's the book I grab first when starting a new novel. I also love
Writing the Breakout Novel Workbook
by Donald Maass.
What facet of the writing craft comes easiest to you? What do you struggle with?
I love to delve into the interpersonal relationships of my characters. It's fun to see how many layers of their personalities I can peel back without jumping out of the story. I actually struggle with description. There are days a descriptive scene will come to me effortlessly (bless those days), but for the most part I have to work at it.
Choose an inanimate object to represent you. Explain what you have in common with that object.
Can a space be an inanimate object? If so, I choose my bedroom closet. It's filled to overflowing, some items useful, some not so much. You won't find it very organized, but on most days, I try to keep something comfortable if you need it--something sensible when you don't.
What is the last book you read that moved you? How did it affect you?
It's official. I'm jaded. I confess that I couldn't come up with an answer. Maybe I'm not reading the right stuff these days. I'd love to find a book that could take me by the throat and rattle my cage. If your readers have any suggestions, I'd love to hear them.
I'm probably the wrong one to advise you there. I'm easily moved, even if I'm not thrilled with a novel in general but one scene is poignantly done. Readers? Suggested novels to shake Marcia up?

What are you working on now, Marcia?
The ink is still wet on a contract I signed with Barbour Publishing for a three-book series entitled Backwoods Buccaneers.
Elevator pitch: Blazing across North Carolina to Mississippi then landing in the East Texas Piney Woods, three generations of land pirates confront the inescapable wages of sin and greed.
Where else can readers find you or your writing online?
You can read more about me at
www.marciagruver.com
and follow my too infrequent posts on
www.yieldedquill.blogspot.com
.
For personalized copies go to
www.signedbytheauthor.com
. All three books in the series are available at online stores like Amazon and Barnes and Noble.
Thanks, Marcia, for visiting with us and telling us about

Emmy's Equal.
Readers, Marcia has offered to give a copy of her novel to the winner of our drawing on Thursday, November 5.
To enter, leave a comment for Marcia
, below. Leave your email address, in case you win, like so: trish[at]trishperry[dot]com. If you subscribe to my blog, at right (or if you're already subscribed),
you'll be entered an additional time
to this drawing and all future drawings.
Be sure to check out my interviews with Alice Arenz and Christa Parrish, below.
There's time to leave a comment to enter the November 5 drawings for both of their novels, (

The Case of the Mystified M.D.

and

Watch over Me

, respectively)
.
Annoying legal disclaimer: drawings void where prohibited; open only to U.S. residents; the odds of winning depend upon the number of participants.