A single woman desperate for a child and the three college roommates who raised her meet her terminally ill mother on a stormy weekend and confront the past.
Before we visit with today's featured author, I want to announce that the winner of
any one of my books
is:
msgtspfox@ . . .
And just for good measure, I thought I'd draw a second winner, who is:
booklovercb@ . . .
Congratulations! I'll contact you both today for your snail mail addresses and to find out which of my books you want to receive. I encourage readers to
keep commenting and/or subscribe at right in order to participate in future book give-aways!
And now let's talk with novelist
Debbie Fuller Thomas
, author of
Raising Rain
(Moody Publishers, September 2009).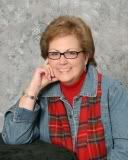 Debbie Fuller Thomas writes contemporary fiction from a historic Gold Rush town in Northern California. When she's not working on her next book or planning children's programs for her community, she enjoys singing with Colla Voce of the Sierras with her husband and spending time catching up with her two adult children. Her debut novel,
Tuesday Night at the Blue Moon
was a finalist for the 2009 Christy Award and the ACFW Book of the Year.
Please tell us a bit more about the plot of

Raising Rain

.
Rain Rasmussen is thirty-something, newly-single and disillusioned with the career that failed to bring her ultimate fulfillment in life. Having a baby is the answer, and she confides in Bebe, one of the four college roommates from the turbulent 70's who raised her. Bebe's radical fervor has mellowed since she renewed her faith, and she worries that the causes they fought for may have ruined Rain's chances for happiness. Bebe must face her own ghosts as Rain's estranged terminally ill mother demands a 'Celebration of Life' before she dies, forcing all the roommates to face secrets and confront hurts from the past.
Which character in your novel most interested you while you wrote?
My favorite character was Bebe, because I saw a bit of myself in her. The most fun character to write was Toni. She threatened to take over a few times, and I had to clamp my hand over her mouth.
Why will readers enjoy your novel?
It's about mothers and daughters and old college friends, and how we learn to give and receive grace as we come to know God more intimately.
If you were the casting director for the film version of your novel, who would play your lead roles?
Bebe: Karen Allen (or Mary Steenburgen).
Rain: Selma Blair.
Jude: Judy Davis.
Toni: Sigourney Weaver (someone suggested Cher).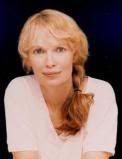 Mare: Mia Farrow.
Can you tell I had fun with the characterization?
I already want to see this movie!

What has been the most effective marketing move for your books?
I think the best response I received was from being featured on a national book club site that included a book contest. The cost is prohibitive, though.
What facet of the writing craft comes easiest to you? What do you struggle with?
The part that comes easiest is to see my characters fully formed and interacting with each other. Once I told my family something funny that Toni had said to the others in the book (as though I were surprised), and my husband's comment was, "Now, you're scaring me."
I struggle with maintaining a level of creativity at times. My day job is demanding and I find that stress tends to drain away my creative juices, which is further complicated by having to write in short spurts instead of continuous hours on a daily basis. I once read that writers who have day jobs should stick to mindless professions that they can walk away from at the end of the day. Unfortunately, I haven't found one with benefits that will pay the bills.
Oh, goodness, I hear you, Debbie. If the job can be done in a mindless fashion, why would anyone be willing to pay much for it?

Choose an inanimate object to represent you. Explain what you have in common with that object.
I'm a crockpot. I toss in all the ingredients I need for a novel, set on low, and in time produce a story that I hope is fragrant and palatable.
What is the last book you read that moved you?
The Guernsey Literary and Potato Peel Pie Society
, by Mary Ann Shaffer, moved me because I really didn't read any reviews beforehand and had no idea of the depth of the story or where it would take me. It is a great example of a significant and powerful story that was at the same time understated enough for wimps like me to be able to handle the content.
So glad to hear that! That's the book my neighborhood book club is reading next. Thanks for not giving anything away!

What are you working on now?
I tend to write about families and relationships, so I have another family in the throes of challenging circumstances that lead them deeper in their relationship with the Lord.
Where else can readers find you or your writing online?
My website is
www.debbiefullerthomas.com
, and I also blog with five fabulous authors at
www.novelmatters.blogspot.com
. I can be found on
Twitter
and
Facebook
.
Thanks, Debbie, for visiting with us and telling us about

Raising Rain

.
Readers, Debbie has offered to sign a copy of
Raising Rain
for the winner of our drawing on Monday, October 5.
To enter, leave a comment for Debbie
, below. Leave your email address, in case you win, like so: trish[at]trishperry[dot]com. If you subscribe to my blog, at right (or if you're already subscribed),
you'll be entered an additional time
to this drawing and all future drawings.
Be sure to check out my interview with Debby Mayne, below. There's time to leave a comment to enter the October 1 drawing for Debby's book,
Christmas Homecoming
.
Annoying legal disclaimer: drawings void where prohibited; open only to U.S. residents; the odds of winning depend upon the number of participants.
This Thursday we'll draw the winner of one of
Christmas Homecoming
from Debby Mayne. And we'll hear from Myra Johnson, author of
One Imperfect Christmas
.