When a New Orleans lady and a half-breed scout enter 1821 Mexican Texas together, two armies, marauding Comanche, and a traitor in their midst stand between them and their destination.
Before we meet today's featured author, I want to announce that the winner of Brandt Dobson's novel,
Daniels' Den,
is:
hollymag@ . . .
Congratulations! I'll contact you today for your snail mail address, and we'll get your book to you right away. I encourage readers to
keep commenting and/or subscribe at right in order to participate in future book give-aways!
And now let's meet novelist
Lyn Cote
, author of
The Desires of Her Heart
(Texas: Star of Destiny series, Avon Inspire, February 2009).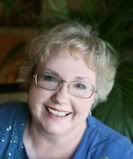 When Lyn Cote became a mother, she gave up teaching, and while raising a son and a daughter, she began working on her first novel. Long years of rejection followed. Finally in 1997, Lyn got "the call." Her first book,
Never Alone
, was chosen by Steeple Hill. Lyn has had over twenty-five novels published since then. In 2006 Lyn's book,
Chloe
, was a finalist for the RITA, one of the highest awards in the romance genre. Lyn's brand "Strong Women, Brave Stories," always includes three elements: a strong heroine who is a passionate participant in her times, authentic historical detail, and a multicultural cast of characters. Now, Lyn spends her days writing books that show the power of divine as well as human love.
Please tell us a bit more about the plot of The Desires of Her Heart, Lyn.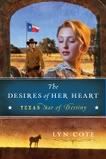 In 1821, Dorritt Mott is a woman ahead of her time. When her family is forced to leave New Orleans, she meets Quinn and knows she needs him to arrive safely at their destination. The New Orleans lady and the half-breed scout become unlikely allies on the trek to the Austin settlement in Texas. Two armies, marauding Comanche, and a traitor in their midst stand between them and their destination. All Dorritt thinks she wants is her own independence, but is it possible that she will gain the unrecognized desires of her heart? And teach Quinn to enlarge his vision also?
Which character in your novel most interested you while you wrote? Why?
My hero and heroine intrigued me. Both of them do not fit in their society at the time. Quinn is very intelligent and skilled, multi-lingual but because of his Cherokee blood, he is looked down on. Dorritt is well educated, also extremely intelligent, capable, but because she is a female, she is looked down on. Can you imagine how difficult that was to swallow? Well, Quinn has dealt with this by keeping to the edges of "civilization" and sticking with people who know him. Dorritt is trying to find a way to find her independence from her family and some of the strictures on woman of the time.
Why will readers enjoy your novel?
I always try to write a novel that refuses to be put down and walked away from. I like to receive emails from readers who complain that I made them lose sleep! (I'm just mean I guess.) And I like a lot of action and situations that push my hero and heroine far past their comfort zones. That's when true character comes out in fiction and real life.
If you were the casting director for the film version of your novel, who would play your lead roles?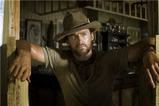 Hugh Jackman for Quinn.
And Cate Blanchett for Dorritt.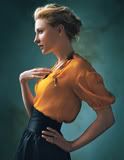 Quinn's friend Ash would be a perfect role for Samuel L Jackson.
What facet of the writing craft comes easiest to you? Explain.
I'm a storyteller first and foremost. Coming up with a new story idea is fun.
What do you struggle with in your writing?
The hardest part of writing is having to put words on a page which accurately portray what is happening in my imagination. Words are slippery fish and just won't settle down. They keep wiggling!
I hear you, Lyn!

We're taking a look at point of view this month. Say a new writer tells you she's going to write her novel using the omniscient point of view. In three sentences or less, give her your thoughts on that idea.
My advice depends on the writer. She might be the one who can do omniscient well. However, I would warn her that this POV is out of favor. I never use it.
And since Lyn's interview is the last one addressing POV, I'll add my agreement to the predominance of writer opinions listed here this month. Omniscient POV is difficult to do well, because the reader is never in one character's mind/heart/soul long enough to truly connect. It's much like watching TV with a man who is holding the remote (there's no point pretending women do this, too). Just as you start to get into one show, he switches channels on you. So you try to settle into the new choice, and BAM! He switches again.

It's better to stick with one character's experience of the scene or chapter. Your readers will thank you (and love your books) for it!Back to Lyn!

Choose an inanimate object to represent you, Lyn. Explain what you have in common with that object.
Well, a perfect day for me is sitting in the summer shade and reading a good book. So how about my being the book this time? GRIN
Ah, but which book are you? What is the last book you read that impacted you? How did it affect you?
Kathy Herman's
The Real Enemy
that will come out in March from David C Cook. It's romantic suspense and the first in the
Sophie Trace Trilogy
. First and foremost it was a puzzler of a mystery, which I love, and then it had a unique heroine with her own problems to deal with.
What are you working on now?
I'm writing the third story in my
Gabriel Sister
series for Love Inspired Historical. This series features three Quaker sisters, Verity, Felicity, and Mercy who each feel they have been given a mission from God to help heal the US after the Civil War. Drop by my website (
www.lyncote.net
) and view the trailer I made
myself
for Verity's story which was out in December 2008. Felicity debuts December 2009 and Mercy in December 2010.
Where else can readers find you or your writing online? Please include the link for purchasing your book.
All my books are for sale on my website. Also I have just started my own blog,
www.strongwomenbravestories.blogspot.com
, where readers can read and have posted the stories of their strength or of women in their family or women whom they have known. Authors who guest usually talk about their latest heroine and then share some of their life story. I only do it on Tuesday and Thursday, but I have received some amazing stories in only a few months.
May is going to be my blog's MEGA MONTH since it has Mother's Day. I will be asking for readers to send me stories to post (I will edit if needed); I will be giving away a MEGA gift basket to anyone who posts a story or a comment; I am also offering to send a lovely Mother's Day postcard to anyone a person requests me to. So I hope readers will drop by and join the fun!
Thanks, Trish, for interviewing me. This has been FUN!
Thanks, Lyn, for telling us about yourself and The Desires of Her Heart.
Readers, Lyn has offered to sign a copy of her novel for the winner of our drawing on Thursday, March 5.
To enter, leave a comment for Lyn
, below. Leave your email address, in case you win, like so: trish[at]trishperry[dot]com. If you subscribe to my blog, at right (or if you're already subscribed)
you'll be entered an additional time
to this drawing and all future drawings.
And check back on Monday, when we'll meet novelist Mary DeMuth, author of
Daisy Chain
. And we'll draw the winner of Renee Ryan's book,
The Marshall Takes a Bride
.
You can still enter for that drawing under Renee's interview, below
.