When tragedy strikes, how will Molly McGarvie keep her young family together?
Before we meet today's featured novelist, I want to announce that the winner of Brenda Lott/Maggie Brendan's novel,
No Place For a Lady,
is:
cjarvis@ . . .
Congratulations! I'll contact you today for your snail mail address, and we'll get your book to you right away. I encourage readers to
keep commenting and/or subscribe at right in order to participate in future book give-aways!
And now let's meet novelist
Ann Shorey
, author of
The Edge of Light
(Revell, January 2009).
Ann Shorey has been writing for over fifteen years. She's been published in the Adams Media
Cup of Comfort
series, and had one of her stories included in
Chicken Soup for the Grandma's Soul.
Ann has also written articles for various local and regional publications. After completing a narrative family history in 1998, she realized she had uncovered a treasure trove of inspiration, and turned to fiction as a way to put that inspiration to good use.
Ann teaches classes on historical research, story arc, and other fiction fundamentals at regional conferences. She works in Sutherlin, Oregon, where she lives with her husband, Richard.
The Edge of Light
is her first novel.
Tell us a bit more about The Edge of Light, Ann.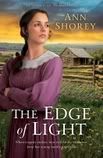 It's the summer of 1838 in St. Lawrenceville, Missouri, and Molly McGarvie's life is about to change forever. When her beloved Samuel succumbs to cholera, Molly is heartbroken but resolves to take care of herself and her children.
When Samuel's unscrupulous brother takes over the family business and leaves Molly to fend for herself, she knows she must head out on her own. It's a dangerous journey, and along the way she faces the loss of another family member. Somehow she must find a way to earn a living and restore her family. She's determined to make it--and she doesn't want a man's help to do it.
Which character in your novel most interested you while you wrote? Why?
My protagonist, Molly McGarvie, most interested me. The character Molly was inspired by the life of one of my great-great aunts. As I researched, I felt closer to my female ancestors who lived in those times. Betsy, the slave woman, also fascinated me. The research I did on slavery made her dilemma all too real to me. I sympathized with her as I wrote her scenes.
Why will readers enjoy your novel?
Comments I have received so far center on admiration for Molly's determination and devotion to her children.
If you were the casting director for the film version of your novel, who would play your lead roles?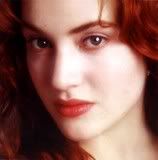 I'd like Kate Winslet to play Molly.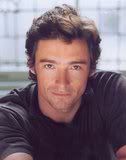 And I'd cast Hugh Jackman for Dr. Karl Spengler.
Ann, what facet of the writing craft comes easiest to you? Explain.
I love doing dialogue. I've carried on so many "I should've said" conversations in my head over the years that it's fun to actually get to say what I want to say--or have my characters say it, I should add.
I'm there with you, Ann. If only we had time to craft our own dialogue the way we can our characters', eh? What do you struggle with in your writing?
Transitions. Moving characters from one day to another, one place to another, just getting them into the next scene, can be a challenge.
In three sentences or less, tell us something about point of view with regard to your latest novel.
I chose to write
The Edge of Light
from three points of view: Molly McGarvie, the protagonist; Betsy James, a slave woman who has been Molly's friend since childhood; and Dr. Karl Spengler, the physician she should have called when her husband fell ill.
Choose an inanimate object to represent you. Explain what you have in common with that object.
The ocean. It's not inanimate in that it's constantly moving, but it's not a sentient being, either. I live near the Pacific coast, so love to watch the waves. What we have in common is changeability. Sometimes calm, sometimes stormy, always interesting.
Other than your family and your writing, what is something about your life, right now, that thrills you?
This is a hard question. Many things inspire me. Seeing answers to prayer is always an awesome event. On a smaller scale, I'm excited by all the possibilities life has to offer. Twenty years ago, I could never have seen myself where I am now. Who knows what the next twenty years, or even this next year, will have to offer?
What is the last book you read that impacted you? How did it affect you?
Several months ago I read
Three Cups of Tea
. Greg Mortenson's journey affected my thinking in many ways. It showed me how much one person can accomplish with enough determination, and helped me to see the people of Pakistan's remote regions as people, not merely figures in the nightly news. I've recommended the book often, and wrote about it in the blog on my website.
What are you working on now?
I'm writing Book 3 in the
At Home in Beldon Grove
series for Revell. Currently, I'm in the discovery phase of my characters and their lives.
Where else can readers find you or your writing online? Please include the link for purchasing your book.
Please visit my website at
www.annshorey.com
. Readers can purchase
The Edge of Light
directly through the website by clicking on the "Novels" tab, then clicking the "Buy this book" link.
The Edge of Light
is also available directly through
www.amazon.com
and
www.christianbook.com
Thank you, Ann, for telling us about yourself and The Edge of Light.
Readers, Ann has offered to sign a copy of her book for the winner of our drawing on Thursday, February 5.
To enter, leave a comment for Ann
, below. Leave your email address, in case you win, like so: trish[at]trishperry[dot]com. If you subscribe to my blog, at right (or if you're already subscribed)
you'll be entered an additional time
to this drawing and all future drawings.
Check back on Monday, when we'll draw the winner of Pamela Tracy's novel,
Daddy for Keeps
.
You can still enter for that drawing, below
.