When April Presley can't remember the details of the murder she witnessed, sheriff's deputy Daniel Rivers is charged with helping her recall the event--and protect her from the relentless killer determined to silence her before she does.
Before we revisit today's featured author, I want to announce that the winner of the drawing for
Fools Rush In
, by Janice Thompson, is:
chellegoodson@ . . .
Congratulations! I'll contact you today for your snail mail address, and we'll get your book to you right away. I encourage readers to
keep commenting and/or subscribe at right in order to participate in future book give-aways!
And now let's revisit with novelist
Ramona Richards,
author of
Field of Danger
(Love Inspired Suspense, Steeple Hill, December 2009).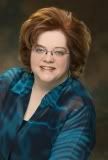 Ramona Richards, an award-winning editor, speaker, and author, started writing as a child and sold her first story in her 20s. After 25 years as an editor, she returned to writing fiction, and her first three Steeple Hill novels, including
The Taking of Carly Bradford
, received 4-1/2 stars from
Romantic Times
magazine.
In 2008, her proposal for the inspirational suspense novel
Reclaiming Daisy Doe
won the From the Heart Romance Writers Best Proposal Contest (the Lories). The Advanced Writers and Speakers Association (AWSA) nominated her for both Best Editor of the Year (2008) and Best Fiction Editor of the Year (2003).
Ramona is a member of the Romance Writers of America and The American Christian Fiction Writers. She lives with her daughter Rachel near Nashville, and she occasionally escapes by scuba diving, hiking, dancing, and going to movies and bookstores.
You're a busy, accomplished woman, Ramona! What else can you tell us about

Field of Danger

?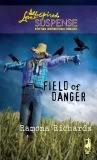 "Who killed my father?"
Eyewitness to a murder, April Presley wants to answer the deputy sheriff's harrowing question. But she can't. She barely caught a glimpse of the crime through the deep Tennessee cornfield, and cannot recall anything to help the investigation. Or can she? Daniel Rivers is certain that April remembers more of his father's death than she realizes. And the killer agrees.
In the race to uncover April's missing memory before the killer finds her, Daniel is the only one she can trust to keep her safe. Yet will he stay by her side when the shocking truth is unveiled?
Which character in your novel most interested you while you wrote?
April. She's overcome some unbelievable hardships and abuse, and she'd just started putting her life back together when she sees her best friend and neighbor shot. Letting her absorb that shock while Daniel looks out for her, then seeing her bounce back to her strength was a joy to write.
Why will readers enjoy your novel?
It's a rapid-fire page turner of a mystery, but the growth of the romance between April and Daniel reminds us of the ups-and-downs of falling in love, the little debates you have with yourself while it's happening, and the joy of learning to cherish another person.
If you were the casting director for the film version of your novel, who would play your lead roles?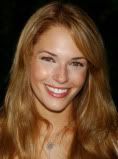 April--tall, athletic, and sweet--would have to be Amanda Righetti from
The Mentalist
. She's just perfect.
Daniel was a harder choice until a friend who'd read the manuscript sent me a picture of David Boreanaz. She thought he was an ideal fit, and I had to agree.
This month we're looking at writing prompts. Pretend you have to start a story with these words, and give us an idea of how you would end this first sentence:

Ella planned to lie about where she had been, but . . .
the sharp tack of her conscious made her a lousy liar, even if the body at her feet hadn't been a dead giveaway to her recent whereabouts.
It's fun to watch how writers in different genres vary in their approach to that one.

What facet of the writing craft comes easiest to you? What do you struggle with?
The easiest is the character development. People fascinate me, and I love putting together the intricacies of a new hero or heroine. The hardest is always the plot and building in the suspense.
I can especially imagine how hard plot development would be for a suspense writer. I simply do

not

know how you guys do it, time and again.

Someone has just handed you a box containing exactly what you need at this moment in time. It's not food. What's in the box?
Money. (I am, after all, a freelance writer!)
Funny! And so sadly true.

What is the last book you read that moved you? How did it affect you?
Dorothy Dunnett's
Checkmate
. It's part of the Lymond series, and by the time I got to the last book, she'd totally enthralled me with her story and engaged my heart with her characters. When the climax of that book hit, I couldn't breathe, couldn't move. It's just a moment you never forget.
I've decided I'm going to start adding the Amazon link for the books recommended by authors from now on, whenever possible. So here's the link for

Checkmate

.
What are you working on now?
The sequel to
Field of Danger
.
House of Secrets
is about April's sister June and the Bell County Sheriff, Ray Taylor.
Where else can readers find you or your writing online? Please include the link for purchasing your book.
I can be found on my website
(www.ramonarichards.com)
(where there are excerpts from my writing),
Facebook
, and
Twitter
.
Field of Danger
can be ordered from any of the major sites, including
Amazon
and
Christianbook
.
Thank you, Ramona, for visiting with us again
and telling us about your novel. Readers, Ramona has offered to give a copy of her novel to the winner of our drawing on Monday, December 14.
To enter, leave a comment for Ramona
, below. Leave your email address, in case you win, like so: trish[at]trishperry[dot]com. If you subscribe to my blog, at right (or if you're already subscribed),
you'll be entered an additional time
to this drawing and all future drawings.
Check out my interview of Randy Ingermanson, below. Randy's new release,
Writing Fiction for Dummies
, is a must have for new and experienced fiction writers alike.
Leave a comment for Randy below his interview, and I'll enter your name
in my New Year's Eve drawing for Syrie James' novel
The Lost Memoirs of Jane Austen
.
Annoying legal disclaimer: drawings void where prohibited; open only to U.S. residents; the odds of winning depend upon the number of participants.
Check back this Thursday, when we'll meet Robin Shope, author of
The Christmas Edition
.