She's a little bit Italian. He's a little bit country-western. Mama Mia, what a lovely pair!
Today we're chatting with
Janice Thompson,
author of
Fools Rush In
(Revell, September 2009).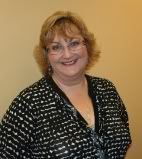 Award-winning author Janice Thompson also writes under the pseudonym Janice Hanna. She got her start in the industry writing screenplays and musical comedies for the stage. Janice has published over fifty books for the Christian market, crossing genre lines to write cozy mysteries, historicals, romances, nonfiction books, devotionals, children's books and more. In addition, she enjoys editing, ghostwriting, public speaking, and mentoring young writers. Janice currently serves as Vice-President of CAN (Christian Authors Network) and was named the 2008 ACFW Mentor of the year.
Janice is passionate about her faith and does all she can to share the joy of the Lord with others, which is why she particularly enjoys writing. She lives in Spring, Texas, where she leads a rich life with her family, a host of writing friends, and two mischievous dachshunds. She does her best to keep the Lord at the center of it all.
Please tell us a bit more about the plot of

Fools Rush In

.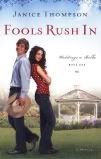 Bella Rossi may be nearing thirty, but her life is just starting to get interesting. When her Italian-turned-Texan parents hand over the family wedding planning business, Bella is determined not to let them down. She quickly books a "Boot Scoot'n" wedding that would make any Texan proud. There's only one catch--she's a country music numbskull! Her family only listens to Frank Sinatra and Dean Martin. Where will she find a DJ on such short notice who knows his Alan Jackson from his Keith Urban? When a misunderstanding leads her to the DJ (and man) of her dreams, things start falling into place. But with a family like hers, nothing is guaranteed. Can the perfect Texan wedding survive a pizza-making uncle with mob ties, an aunt who's a lawsuit waiting to happen, and a massive delivery of 80 cowboy boots? And will Bella ever get to plan her own wedding?
Which character in your novel most interested you while you wrote? Why?
Oh, what a question! I happened to love all of the characters in this story. The one who intrigued me most, however, was Aunt Rosa. She carries a few hidden secrets, (as well as some amazing talent in the kitchen). I love her spunk, her wacky temper and her ability to keep the whole family running, even when it seems impossible. I also appreciate her love of Frank Sinatra tunes. I'm so nuts about Aunt Rosa that I've created a "Weddings by Bella" blogsite, where readers are helping me put together Aunt Rosa's cookbook.
weddingsbybella.blogspot.com
What a great idea, Janice! I'll definitely swing by and visit.

Why will readers enjoy your novel?
I hope readers will enjoy the quirky humor. This is a full-out romantic comedy, filled with
I Love Lucy
-type antics. It's loaded with great family elements and some pretty humorous characters. There's even a singing parrot (Guido) who keeps things interesting. Add together a Boot Scoot'n wedding, a new wedding coordinator, a DJ dilemma and a missing toupee and you've got a recipe for lots of fun.
If you were the casting director for the film version of your novel, who would play your lead roles?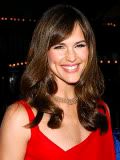 Bella would be played by Jennifer Garner (for a variety of reasons, but primarily because I love her quirky side). She also looks a lot like I envision Bella to look (though Bella has curly hair).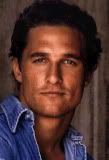 D.J. would be played by Matthew McConaughey. Yummy.
Yes, I pictured D.J. more that way than the fellow on the cover.
This month we're looking at writing prompts. Pretend you have to start a story with these words, and give us an idea of how you would end this first sentence:

Ella planned to lie about where she had been, but . . .
figured the dog would rat her out.
(Don't ask. I'm a personification nut. I like to give life-like qualities to animals and inanimate objects. Did I mention that I used to teach creative writing?)
I love it--especially since usually everyone blames everything on the dog . . .

What facet of the writing craft comes easiest to you? What do you struggle with?
I'm a POV purist, so I suppose the obvious answer would be POV (point of view). I'm also a plotter, so laying out the story is fun. Where I struggle most is with "the sagging middle." I sometimes find myself scrambling to keep the "middle" of my books just as exciting as the beginning and the ending.

Ah, yes. You just reminded me why I love my editors.

Choose an inanimate object to represent you. Explain what you have in common with that object.
This one's too easy. I'm the Energizer Bunny. I just keep going . . . and going . . . and going . . .
You know, I think we may have had someone lay claim to the EB in the recent past. I envy that kind of energy. I can be more like the "bunny" from

The Tortoise and the Hare

--getting rather slothful and then making a mad dash to get everything done.

What is the last book you read that moved you? How did it affect you?
The last book that moved me (to the point of changing my life/thinking) was a book titled
The Heavenly Man
, by Brother Yun and Paul Hattaway, about the underground church in China. Tough to read, but man, did it put me in my place. I've got to stop whining about how tough my life is. Persecuted Christians in China are risking their lives just to get a copy of the
Bible
. They're facing horrendous abuse and persecution. How dare I whine about the dishwasher not working properly?
Goodness, yes. Some books really put us in our place, don't they? We are too abundantly blessed for our own good.

What are you working on now?
I've finished all three books in the "Weddings by Bella" series and have started my second series for Revell. The series is titled "The Show Must Go On" and is set in Los Angeles. Book One (Stars Collide) is a story within a story. It's a tale about the lead actress in a Hollywood sitcom. Most of the action takes place at Paramount Studios. As usual, the book is loaded with fun elements and wacky characters.
That sounds like

such

fun, Janice!

Where else can readers find you or your writing online?
My website:
www.janiceathompson.com
My facebook page:
www.facebook.com/#/jhannathompson?ref=name
My book review site:
doublebookedjanice.blogspot.com
My "Weddings by Bella" site:
weddingsbybella.blogspot.com
Thanks, Janice, for visiting with us
and telling us about your novel. Readers, Janice has offered to give a copy of her novel to the winner of our drawing on Tuesday, December 8.
To enter, leave a comment for Janice
, below. Leave your email address, in case you win, like so: trish[at]trishperry[dot]com. If you subscribe to my blog, at right (or if you're already subscribed),
you'll be entered an additional time
to this drawing and all future drawings.
By the way, I had the privilege of endorsing
Fools Rush In
, so I thought I'd share that with you all:
Mamma mia, let's escape! Let's fall in love! Let's eat chicken parmesan, fettuccini alfredo, and Bubba's down-home barbeque without gaining a pound. It's all possible when we hang out with Bella Rossi in

Fools Rush In

. Janice Thompson's first installment in the Weddings by Bella series is a fun, welcome distraction from life's boredom and stress. You'll fall for Bella's DJ even faster than she does. And you'll root for the Rossi and Neeley families as they break down cultural barriers and rush toward each other, arms wide open. No fools, they!
Be sure to read my November 30 interview with Margaret Daley, below. There's still time to enter the drawing for her novel,
Together for the Holidays.
Annoying legal disclaimer: drawings void where prohibited; open only to U.S. residents; the odds of winning depend upon the number of participants.


And take a look at some of the terrific inspirational novels being released this month! Got any Christmas shopping to do?
1.
A Bouquet for Iris
, by
Diane Ashley & Aaron McCarver
from Barbour Heartsong Presents. Iris Landon travels to Daisy, Tennessee, to care for two Cherokee children and finds romance and danger while aiding one family in the struggle to keep their land.
2.
A Lady Like Sarah, Rocky Creek Romance
, by
Margaret Brownley
from Thomas Nelson. He's a preacher. She's an outlaw. Both are in need of a miracle.
3.
ANGEL WITH A BACKHOE
, by
Deb Kinnard
from Desert Breeze Publishing. A small-town widower and a spunky suburban transplant match wits over a church construction project, finding true love can mix with blueprints and concrete footings.
4.
Child Finder: Resurrection series: Child Finder Trilogy, 2nd book
, by
Mike Angley
from Total Recall Publications, Inc. Child Finder: Resurrection . . . the highly-anticipated sequel to the award-winning debut novel, Child Finder, which Library Journal placed on its 2009 Summer Reads list for Christian fiction!
5.
Christmas Peril
, by
Margaret Daley
from Steeple Hill Love Inspired Suspense. Christmas themed, romantic suspense stories.
6.
Cup of Joe
, by
Teri Wilson
from White Rose Publishing. A grieving woman resists the cups of comfort offered by the shy, but handsome, owner of the neighborhood coffee shop.
7.
Field of Danger
, by
Ramona Richards
from Love Inspired Suspense. When April Presley can't remember details of the murder she witnessed, deputy Daniel Rivers must help her recall the event and protect her from the killer determined to silence her.
8.
Her Patchwork Family series: The Gabriel Sisters
, by
Lyn Cote
from Love Inspired. In spite of opposition from the rich and influential, can Felicity Gabriel establish a home for children orphaned by the Civil War and heal two wounded hearts?
9.
Patterns and Progress series: Michigan historical, book 3
, by
Amber Stockton
from Barbour Publishing. A farmer's daughter would rather turn back the hands of time than accept the fact that advancement in technology could be in God's plan.
10.
The Sheriff's Surrender series: #1 of The Ladies' Shooting Club Series
, by
Susan Page Davis
from Barbour Publishing. The men of Fergus aren't keeping the town safe, so a group of feisty women take matters into their own hands.
11.
The Glassblower series: First book in the New Jersey Historical Series
, by
Laurie Alice Eakes
from Barbour Publishing. Colin Grassick moves from Edinburgh, Scotland to Salem county New jersey totake a position as a master glassblower. He loves his work and hopes of bringing his family to America for a better life. But his love for Meg, the daughter of the owner of the glassworks, threatens his job...and then his life.