The second book of the A DARKNESS TO LIGHT series,

A Prisoner of Versailles
continues to follow the life of Madeleine Clavell and her turbulent relationship with Louis XIV, and the harrowing consequences thereof, first chronicled in
In the Shadow of the Sun King.
Before we meet today's featured author, I want to announce that the winner of the drawing for
The Sacred Cipher
, by Terry Brennan, is:
writer_weaver@ . . .
Congratulations! I'll contact you today for your snail mail address, and we'll get your book to you right away. I encourage readers to
keep commenting and/or subscribe at right in order to participate in future book give-aways!
And now let's revisit novelist
Golden Keyes Parsons
, author of
A Prisoner of Versailles
(Thomas Nelson Publishing, 2009).
Golden Keyes Parsons is an author and a popular conference and retreat leader. Her first novel, the highly acclaimed
In the Shadow of the Sun King
, was a finalist for Book of the Year in the debut author category by the American Christian Fiction Writers. She and her husband are both retired pastors and live close to their three daughters and eight grandchildren in Waco, Texas.
Please tell us a bit more about the plot of

A Prisoner of Versailles

.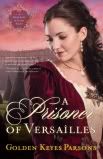 The palace of Versailles, replete with splendor and beauty, is the last place that Madeline wants to be as she deals with the death of her beloved husband, Francois. In the midst of deep and grievous loss, Madeline's past catches up to her and she becomes a captive in the palace of Louis XIV. Will she ever escape? What will the unpredictable Sun King do? Madeline cannot and will not deny Christ, yet it will take all the hope and faith she can muster to outmaneuver the king. Does she have the courage to try?
Which character in your novel most interested you while you wrote?
It would, of course, be Madeleine Clavell, the heroine of the novel. She and the Clavell family are patterned after my ancestors. I found it challenging to make her a strong woman, who had to fight for the survival of her family, while at the same time making her relatable to the reader. For some reason, strong women are intimidating to many people.
Why will readers enjoy your novel?
There's action, drama, intrigue, the glamour of the French court . . . and a bit of romance thrown in. There is enough action that men are enjoying my novels as well as women. I find that very fulfilling as an author.
Well, I haven't read this one yet, but I

loved

your first. I'm eager to read what happens next. And, yes, the romance really grabbed me, even though it wasn't the main element in the story.

If you were the casting director for the film version of your novel, who would play your lead roles?
Ah, I get that question often, and it's one that I enjoy answering, because I love good movies so much.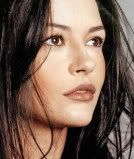 For Madeleine I would chose Catherine Zeta Jones
or Julia Ormond.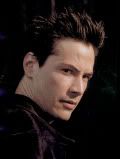 Keanu Reeves would make a great Francois--quiet strength.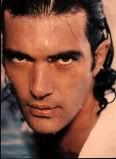 For Pierre, I think either Antonio Banderas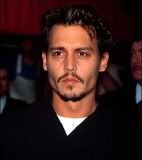 or Johnny Depp.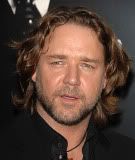 And for King Louis Russell Crowe
or Daniel Day-Lewis.
Great casting ideas! I'm ready for the movie.

This month we're looking at writing prompts. Pretend you have to start a story with these words, and give us an idea of how you would end this first sentence:
Ella planned to lie about where she had been, but . . .

her scheming collapsed upon seeing the face of her distraught mother.
I love to see how the various genre authors differ in their answers. I think on my last post of the year, I'll list all of the different answers together.

What facet of the writing craft comes easiest to you?
The easiest part for me are the technical parts of writing--spelling, grammar, structure. I had a really good education in the mechanics of writing.
What do you struggle with?
I struggle with what is and is not "acceptable to the reader." I think I have a really good plot idea and am told that the reader won't accept such and so. I also struggle with making the language suitable for my historicals. I tend to write dialogue that is too modern. And I seem to have trouble tying up loose ends in a manner that will be satisfying to the reader.
I have such respect for historical writers because of their added challenge to make

everything

suitable to the time frame. That challenge is s one of the reasons I haven't written historicals yet.

Someone has just handed you a box containing exactly what you need at this moment in time. It's not food. What's in the box?
Great question. My husband and I are believing God for answers to prayers concerning physical, as well as spiritual, provision for our family. I would love it if those promises that we believe he has given us would appear in the mail today!
What is the last book you read that moved you?
I think the last book(s) that really carried me away were Ted Dekker's
"Trilogy."
I haven't read
Green
yet, but I can't wait to get my hands on it.
What are you working on now?
Revisions on Book Three in the series,
Where Hearts Are Free
, due to be released Fall 2010.
Where else can readers find you or your writing online?
www.goldenkeyesparsons.com
www.thomasnelson.com
www.amazon.com
www.christianbook.net
Thanks, Trish!
Thank you, Golden, for visiting with us
and telling us about
A Prisoner of Versailles
. Readers, Golden has offered to give a copy of her novel to the winner of our drawing on Monday, January 4.
To enter, leave a comment for Golden
, below. Leave your email address, in case you win, like so: trish[at]trishperry[dot]com.
Check out my interview of
Randy Ingermanson
, below. Randy's new release,
Writing Fiction for Dummies
, would make an excellent addition to the library of any new or experienced fiction writer.
Leave a comment for Randy below his interview, and I'll enter your name
in my New Year's Eve drawing for Syrie James' novel
The Lost Memoirs of Jane Austen
.
Annoying legal disclaimer: drawings void where prohibited; open only to U.S. residents; the odds of winning depend upon the number of participants.