Devastated by past choices, Emory Chance searches everywhere for the healing and love she needs, but she pushes nearly everyone away.
Before we visit with today's featured author, I want to announce that the winner of the drawing for my novel,
Too Good to Be True,
is:
pepsi324@ . . .
Congratulations! I'll contact you today for your snail mail address, and we'll get your book to you right away. I encourage readers to
keep commenting and/or subscribe at right in order to participate in future book give-aways!
And now let's meet novelist
Mary DeMuth
, author of
A Slow Burn
(Zondervan, October 2009).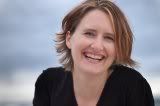 Author of three parenting books and four novels, Mary E. DeMuth helps readers turn their trials into triumphs. Mary has spoken at several national writers conferences and has had the privilege of teaching in the US, Europe, and Africa for various churches and church planting ministries. She's appeared on national TV in Canada, and WFAA's Good Morning Texas. Mary and her husband Patrick reside in Rockwall, Texas with their three children. They recently returned from breaking new spiritual ground in Southern France, where they planted a church.
Please tell us a bit more about the plot of A Slow Burn.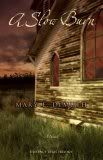 Emory Chance needs to find who killed her daughter Daisy and unravel the mystery behind a sickening premonition--a man with a snake tattoo. The second book in the Defiance, Texas Trilogy,
A Slow Burn
is a suspenseful story about courageous love, the power of forgiveness, and the bonds that never break.
From the Back Cover: "Beautifully and sensitively written, her characters realistic and well-developed. Mary DeMuth has a true gift for showing how God's light can penetrate even the darkest of situations." -- Chuck Colson
She touched Daisy's shoulder. So cold. So hard. So unlike Daisy.

Yet so much like herself it made Emory shudder.

Burying her grief, Emory Chance is determined to find her daughter Daisy's murderer--a man she saw in a flicker of a vision. But when the investigation hits every dead end, her despair escalates. As questions surrounding Daisy's death continue to mount, Emory's safety is shattered by the pursuit of a stranger, and she can't shake the sickening fear that her own choices contributed to Daisy's disappearance. Will she ever experience the peace her heart longs for?
The second book in the Defiance, Texas Trilogy, this suspenseful novel is about the beauty and the pain of telling the truth. Most of all, it is about the power of forgiveness and what remains when shame no longer holds us captive.
What difficult subject matter, Mary. Just reading this small part makes me so sad, as a parent.

Which character in your novel most interested you while you wrote?
Emory Chance because she's so hurt that she hurts others easily without thinking about it. She's lost empathy. But as I continued writing her, I came to love her. She's so frail and needy, so much like all of us.
Yes, I imagine your book is a reminder that we can't always be sure what has happened to cause people to be unsympathetic to others, or callous, or any number of negative traits.

Why will readers enjoy your novel?
If they like seeing an impossible woman find grace, they'll enjoy the book.
If you were the casting director for the film version of your novel, who would play your lead roles?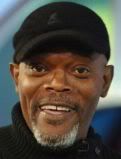 Hixon: Samuel Jackson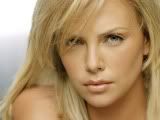 Emory: Charlene Theron
Since you didn't mention Hixon before, I'm intrigued to read the book and learn what his role is!

This month we're talking about different approaches to writing novels. Some authors use outlines, some write as they go, some take a different approach altogether. Could you give us an idea of the method that works for you?
The crazy method. I have an idea of the story arc, the characters and the climax. Then I write the book by the seat of my pants.
Yeah, that's crazy, all right! You're a dyed in the wool pantser--and successful with it! I admire that.

What is the last book you read that moved you?
Columbine
, by Dave Cullen. Just finished it last night. It worried me and made me sad, but the writing is beautiful. I truly admire great journalists who take mountains of information and distill them down.
Wow, that's one I'll probably never be able to read. It's so hard to shake that kind of sadness, because the story

isn't

made up from a writer's imagination. Besides Cullen, who is an author you admire?
I deeply admire Marilynn Robinson. Her writing is stunning. I want to be like her when I grow up.
What are you working on now?
Research for a yet to be placed memoir and another southern novel.
Where else can readers find you or your writing online?
Slow-Burn-Defiance-Texas-Trilogy
For those who want to be published:
www.wannabepublished.blogspot.com
For those wanting to share family secrets anonymously:
myfamilysecrets.org
My personal blog
www.relevantblog.blogspot.com
My website:
www.marydemuth.com
Thank you, Mary, for visiting with us
and telling us about
A Slow Burn.
Readers, Mary has offered to give a copy of her novel to the winner of our drawing on November 26, Thanksgiving Day.
To enter, leave a comment for Mary
, below. Leave your email address, in case you win, like so: trish[at]trishperry[dot]com. If you subscribe to my blog, at right (or if you're already subscribed),
you'll be entered an additional time
to this drawing and all future drawings.
Be sure to check out Vickie McDonough's interview, below. There's time to leave a comment to enter the November 19 drawing for
Wild West Christmas
.
Annoying legal disclaimer: drawings void where prohibited; open only to U.S. residents; the odds of winning depend upon the number of participants.