The mail order bride encounters the tradition of

My Fair Lady

when a man of means takes a penniless orphan under his wing and falls in love.
Before we visit with today's featured author, I want to announce that the winner of the drawing for
Wild West Christmas
, signed by novelist Vickie McDonough, is:
dheath211@ . . .
Congratulations! I'll contact you today for your snail mail address, and we'll get your book to you right away. I encourage readers to
keep commenting and/or subscribe at right in order to participate in future book give-aways!
And now let's meet novelist
Lauralee Bliss,
author of
Love Finds You in Bethlehem, New Hampshire
(Summerside Press, October 2009).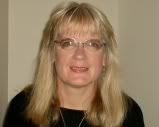 Lauralee Bliss has always liked to dream big dreams. Part of that dream was writing, and her career began with small creative works as a teen just for fun. After several years of hard work, the dream of publishing was realized in 1997 with the publication of her first romance novel. Since then, she's had over a dozen books published, both historical and contemporary. Lauralee's desire is that readers will come away with both an entertaining story and a lesson that ministers to the heart. Lauralee makes her home in Virginia in the foothills of the Blue Ridge Mountains.
Please tell us a bit more about the plot of your novel.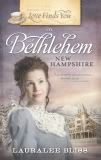 Sara McGee is not what Tom Haskins expected. The artist knew he was taking a risk when he reluctantly agreed to advertise for a mail-order bride but Tom assumed the woman who answered his ad would be more refined than the penniless and uneducated Sara McGee. Tom takes Sara under his wing but he knows he can never marry her especially now that he's suddenly receiving attention from accomplished pianist Annabelle Loving. While Tom's sister is bent on transforming Sara into a lady, Sara knows she can never compete with Annabelle. Nonetheless, she finds herself drawn to the lovely mountain town of Bethlehem and to the artist who brought her here. But without a marriage to Tom, Sara knows she cannot stay. As preparations for Christmas transform the tiny town, will Tom come to understand the message of the first Bethlehem--that the most precious gifts don't always come as they're expected?
Which character in your novel most interested you while you wrote?
I like the hero, Tom Haskins. He brings to life the beauty of the White Mountains in his paintings (and since I love photographs, paintings of this area from the 19th century do capture my eye) but also, he is not a typical hero with everything together in his life. He struggles with God's will but ultimately discovers what he must do through prayer and seeking the guidance of others.
Why will readers enjoy your novel?
The story is set in a beautiful area--the White Mountains of New Hampshire, which are wonderful to visit anytime of year. They will enjoy following the adventures of Sara McGee as she struggles to find her way despite her difficult life as an orphan on the streets of New York City. And I believe they will also identify with the hero, Tom, who may not be perfect at the onset but chooses to embrace God's will for his life and not the way of the world.
This month we're talking about different approaches to writing novels. Some authors use outlines, some write as they go, some take a different approach altogether. Could you give us an idea of the method that works for you?
I am a SOTP writer--that is, a seat of the pants writer. I think up the initial idea then I sit down and write the book, allowing ideas to flow as I write. This can be difficult though when editors demand a full synopsis of a book not yet written, as I am likely to change the idea as I write. Thankfully most editors are adaptable to changes.
Yes, we heard about that same side-effect from other SOTP writers this month!

What facet of the writing craft comes easiest to you? What do you struggle with?
Getting ideas for a book comes fairly easy to me. I'll get the idea from an event, a person's life, or something else I've seen and say to myself--I want to write that!
Writing a chapter by chapter synopsis is tough for me, especially if the book is not complete. For a SOTP writer, this can be extremely challenging. But it makes for a good book later on when you sit down to write it. Everything is there before you . . . you just fill in the blanks.
Choose an inanimate object to represent you. Explain what you have in common with that object
.
A backpack. A backpack equates adventure. Adventure equates the need to trust God for whatever steps one takes in life. And as an avid hiker (and I completed the entire Appalachian Trail where I carried a backpack for six months) it's also a part of me.
I like that, Lauralee. As a relatively

non-

adventurous gal, I admire that.

What is the last book you read that moved you?
I just finished reading
Rebel with a Cause
, the autobiography of Franklin Graham. Although it was published a while back, I found it an easy and interesting read. I liked it that no matter what struggles Franklin faced early on, neither his parents nor God Himself ever let go of him or his true destiny. And God bought him out of his past to embrace a high and holy call.
What are you working on now?
I'm just finishing the second installment in a contemporary romance series set in the lovely and intriguing state of Utah for Heartsong Presents, Barbour Publishing. The first book,
Love's Winding Path
is based on the biblical story of the Prodigal Son and takes place in Moab, Utah, including rafting on the Colorado River. Sign up for my newsletter via my web site to find out the release date, which should be around January/February. You won't want to miss this book, especially if you have known a prodigal in your life.
Where else can readers find you or your writing online?
Readers are welcome to visit my website at
www.lauraleebliss.com
to learn more about my books and writing, along with my other interests.
And my blog
www.blissfulwritingthoughts.blogspot.com
Book link:
www.amazon.com
Thank you, Lauralee, for visiting with us
and telling us about your novel. Readers, Lauralee has offered to give a copy of her novel to the winner of our drawing on Monday, November 30.
To enter, leave a comment for Lauralee
, below. Leave your email address, in case you win, like so: trish[at]trishperry[dot]com. If you subscribe to my blog, at right (or if you're already subscribed),
you'll be entered an additional time
to this drawing and all future drawings.
Be sure to check out Mary DeMuth's interview, below. There's time to leave a comment to enter the Thanksgiving Day drawing for
A Slow Burn
.
Annoying legal disclaimer: drawings void where prohibited; open only to U.S. residents; the odds of winning depend upon the number of participants.