"My story is set in 1890's Montana and perfectly captures life on the American frontier, introducing readers to rugged, independent souls and their inner spiritual struggles."
Before we visit with today's featured author, I want to announce that the winner of Mary Connealy's novel,
Cowboy Christmas
is:
hediru@ . . .
Congratulations! I'll contact you today for your snail mail address, and we'll get your book to you right away. I encourage readers to
keep commenting and/or subscribe at right in order to participate in future book give-aways!
And now let's talk with novelist
Brenda Lott (writing as Maggie Brendan)
, author of
The Jewel of His Heart
(Revell, October 2009, the 2nd book in Heart of the West series)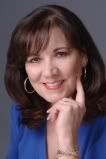 Maggie Brendan is a member of the American Christian Writers (ACW) and the American Christian Fiction Writers (ACFW). She was a recipient of the 2004 ACW Persistence Award.
Her book,
No Place For a Lady
, the first in the Heart of the West series, was released in January 2009 and received a 4.5 star review from
Romantic Times
.
The Jewel of His Heart
, book 2, was just released (October 2009) and received a 4 star review from
Romantic Times
.
A Love of Her Own
is scheduled for release in 2010. She has begun writing another historical series called The Blue Willow Brides. Maggie is also quoted in
Word Weavers, The Successful Writer's Critique Groups
released in June 2008. She has led a writer's critique group for the last 6-1/2 years. A screenplay of her first novel is at Lifetime TV for possible movie production. She recently spoke at a Regional Church Bookstores and Libraries conference in Marietta about The Value of Christian Fiction. She participated in LifeWay Christian Store's Annual Fiction Event Day at the Mall of Georgia and will be participating again in October for them in Kennesaw, Georgia.
Maggie is married with two grown children and four grandchildren. When she is not writing, she enjoys reading, singing, painting, scrapbooking, and being with her family. She lives in Marietta, GA.
Please tell us a bit more about the plot of

The Jewel of His Heart.
The Jewel of His Heart
is set in 1890s Montana. It is here that Juliana calls home when she meets Josh McBride, a handsome, gentle sheepherder. When he discovers a rare kind of sapphire on his property and considers striking out on his own path in the world, he is forced to decide what's most important to him: the world's riches or the eternal value of love in a woman whose eyes rival the rarest of gems.
Which character in your novel most interested you while you wrote?
I fell in love with my male character Josh McBride, who has so much love to give and is a gentle, kind sheepherder but struggles with his self-esteem. With his strong faith in God he learns to trust Him when confronted with hard decisions.
Why will readers enjoy your novel?
I believe readers will enjoy my novel about a man's struggle between the riches of the world or the eternal value of love and a woman who must learn to forgive the past and learn to trust and love. I think the issues are just as relevant today.

If you were the casting director for the film version of your novel, who would play your lead roles?
I'd love to see Dale Midkiff play Josh McBride. He would fit that character perfectly.
For Juliana Brady I'd pick Zoe Deschanel with her gorgeous blue eyes that reflect the color of the Yogo sapphires.
This month we're talking about books on the craft of writing. Of those you've read, which one would you most enthusiastically recommend?
I'd recommend two favorites that I read years ago--
Techniques of the Selling Writer,
by Dwight V. Swain, and
Writing Novels that Sell
, by Jack M. Bickham. They're considered "The Bible" on writing.
Someone has just handed you a box containing exactly what you need at this moment in time. What's in the box? And it's not food (everyone always says food--we writers are a hungry bunch).
That's easy to answer. A gift certificate for a weekly massage for an entire year! Sitting and typing is hard on the arms, back and shoulders, not to mention the hands. That would be so lovely to receive and I wouldn't let anything stand in my way to show up for them.
What is the last book you read that impacted you?
The first one that comes to mind is
The Prayer of Jabez
, by Bruce Wilkinson. Bruce Wilkinson gave a conference at my church a few years ago. That little book and his conference taught me a lot. Once I faithfully prayed for God to expand my territory for Him on a daily basis, many wonderful opportunities to share the gospel and expand my boundaries through my writing occurred, and that was not coincidental. It's a divine gift that I don't deserve but He chose to bless me exceedingly above all that I could ever imagine.
What are you working on now?
I've just signed a contract with Revell for another series entitled The Blue Willow Brides. It's a story of three sisters from Holland who become mail order brides in America.

Where else can readers find you or your writing online?
southernbellewriter.blogspot.com
www.BustlesAndSpurs.com
– resident blogger
Thanks, Brenda, for visiting with us and telling us about

The Jewel of His Heart

.
Readers, Brenda has offered to sign a copy of
The Jewel of His Heart
for the winner of our drawing on Monday, October 19.
To enter, leave a comment for Brenda
, below. Leave your email address, in case you win, like so: trish[at]trishperry[dot]com. If you subscribe to my blog, at right (or if you're already subscribed),
you'll be entered an additional time
to this drawing and all future drawings.
Be sure to check out my interview with Jenness Walker, below. There's time to leave a comment to enter the October 15 drawing for Jenness' book,
Double Take
.
Annoying legal disclaimer: drawings void where prohibited; open only to U.S. residents; the odds of winning depend upon the number of participants.
This Thursday we'll hear from Shirley Connolly, author of
I See God in the Thorns and Thistles
.