First a foot, now a hand . . . what body part is next?
Before introducing you to today's author and novel, I want to draw your attention to a
multi-author book signing
coming up on November 28. If you're anywhere near Hagerstown, Maryland (an 80-minute drive west of Washington, D.C.) over the Thanksgiving holidays, you're going to want to come meet:
Lisa Samson
Wanda Dyson
Cathy Goehlke
Rita Gerlach
Candice Speare
Melanie Jeschke
Tracy Higley
Joyce Magnin
Loree Lough
Jeanette Windle
Terri Gillespie
Dave Greber
And me!
Borders Books and the Virginia Avenue Church of God are sponsoring the event, which will include
gift basket giveaways, a coffee/pastry bar, opportunities for photos with the authors, as well as plenty of signed books for yourself or people on your Christmas list!
If you have a Facebook account, you can view a related video,
HERE
.
Hope to see you there!
Now let's meet
Alice Arenz
(writing as A.K. Arenz), author of
The Case of the Mystified M.D.
(Sheaf House, October 2009).
Tell us about yourself, Alice.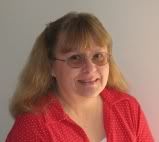 I'm the mother of two grown daughters and the grandmother of four. I've been writing since I was a child, and finally achieved my dream of publication with the first in the Bouncing Grandma Mystery Series,
The Case of the Bouncing Grandma
.
Please tell us a bit more about the plot of

The Case of the Mystified M.D.

.
When Glory's puppy finds a severed hand on a walking trail, she's positive she recognizes the signet ring as belonging to a missing college professor who's been causing a lot of trouble around town. Her insatiable desire to solve the mystery of his murder finds her in over her head with a community filled with secrets, blackmail, and arson.
With her sister Jane overwhelmed by the arson fire in her home and trouble with her fiance, Glory latches onto an unlikely partner, and soon feels as though she's stepped into a whacked out version of the Twilight Zone--where nothing is as it appears, and danger lurks around every corner . . .
Including from her boyfriend, Detective Rick Spencer.
Which character in your novel most interested you while you wrote?
I love the lead character, Glory Harper, because she is fun, funny, and feisty.
Why will readers enjoy your novel?
If you enjoy mysteries and like to laugh, then this cozy will fit the bill. That said, the characters are very real and, in the case of
Mystified
, are revealed with all their warts--and still likeable. For the most part, of course.
If you were the casting director for the film version of your novel, who would play your lead roles?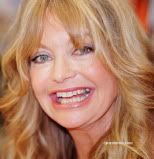 I've always thought that Goldie Hawn--as she is now--would make a great Glory Harper.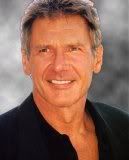 And since Detective Rick Spencer resembles Harrison Ford . . . Harrison Ford!
This month we're talking about books on the craft of writing. Of those you've read, which one would you most enthusiastically recommend?
Writing the Breakout Novel
by Donald Maass is the first one that pops into mind.
Someone has just handed you a box containing exactly what you need at this moment in time. What's in the box?
My box contains healing--a package to use not only for myself, but for all those who come near. That may sound weird, but that's what I thought of!
I like that choice, Alice. I'm struck these days by how much of my prayer life is about the healing needs of friends and family.

What is the last book you read that impacted you? How did it affect you?
Last night I started reading
The Shack
by Wm. Paul Young. There has been so much hype about it that I didn't expect to like it. I didn't read long, and I'm already halfway through!
I haven't read it yet, but it's just two books away on my TBR list.

What are you working on now?
A mystery/suspense called
Mirrored Image
--this is not a part of the Grandma series.
Where else can readers find you or your writing online?
You can visit my website at
www.akawriter.com
. My book can be purchased at
Amazon
;
Barnes and Noble
; and
Christianbook
.
Thanks so much for the interview, Trish!
Thanks, Alice, for visiting with us and telling us about

The Case of the Mystified M.D.
Readers, Alice has offered to give a copy of her novel to the winner of our drawing on Thursday, November 5.
To enter, leave a comment for Alice
, below. Leave your email address, in case you win, like so: trish[at]trishperry[dot]com. If you subscribe to my blog, at right (or if you're already subscribed),
you'll be entered an additional time
to this drawing and all future drawings.
Be sure to check out my interview with Christina Berry, below. There's time to leave a comment to enter the October 29 drawing for Christina's book,
The Familiar Stranger
.
Annoying legal disclaimer: drawings void where prohibited; open only to U.S. residents; the odds of winning depend upon the number of participants.
This Monday we'll hear from Christa Parrish, author of
Watch Over Me
.