When Carol Scheirer calls her family home to Colorado to be with her during a special time, her granddaughters don't hesitate.
Before we visit with today's featured author, I want to announce that the winner of Latayne C. Scott's
The Latter-Day Cipher
is:
debracollins@ . . .
Congratulations! I'll contact you today for your snail mail address, and we'll get your book to you right away. I encourage readers to
keep commenting and/or subscribe at right in order to participate in future book give-aways!
And now let's talk with novelist
Debby Mayne
, author of the novella
"Silver Bells"
in the
Christmas Homecoming
anthology (Barbour Publishing, September 2009).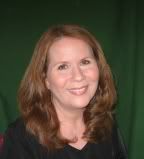 Author and speaker Debby Mayne grew up in a military family and moved every few years throughout her childhood. She was born in Alaska, and has lived in Mississippi, Tennessee, Oregon, Florida, Hawaii, and Japan. She has published more than 20 books and novellas, approximately 400 short stories and articles, and a slew of devotions for busy women. Debby has worked as managing editor of a national health magazine, product information writer for the Home Shopping Network, and instructor for the Long Ridge Writers Group. She lives on Florida's West Coast with her husband and two cats.
Please tell us a bit more about the plot of "Silver Bells."
Widowed grandmother Carol Scheirer is still friends with Alex Knight, the man who once saved her now-deceased husband's life in Vietnam. As Carol and Alex's friendship develops into romance, she's faced with a variety of issues, including her children's resistance and reluctance to accept her moving on. Three of her granddaughters who have moved away from Colorado return and give her the emotional support she needs.
Which character in your novel most interested you while you wrote? Why?
The main character, Carol, is the most interesting character to me because I can relate to her on many levels. Not only is she a healthy, vibrant woman, she wants to make her family happy. Due to her maturity, she understands what her children are going through, so she's sensitive to their feelings. However, she's willing to work hard and overcome obstacles to be with the man she loves.
Why will readers enjoy your novella?
Readers have been asking for older heroines for a while. I think they'll appreciate the fact that Carol Scheirer still has that heart-flutter as she falls in love with her hero. All four stories in this anthology are connected, so readers will find someone to connect with and root for.
If you were the casting director for the film version of your novella, who would play your lead roles?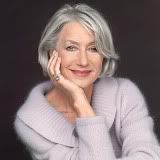 Helen Mirren would be the ideal woman to play the part of Carol Scheirer because she's a beautiful, active woman in her sixties.
Oh, yes. She's very cool! And for the hero?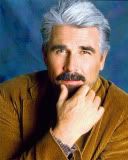 The best man for the part of the hero would be James Brolin because he's attractive, interesting, and heroic.
When you visited us last, you told us your writing strengths and weaknesses were dialogue and struggling to avoid being distracted by your secondary characters, respectively. Has that changed in any fashion?
I still think my dialogue continues to get stronger. I eavesdrop on conversations and mentally record inflections and differences between people based on age, sex, geographical location, and life experiences. My weakness has become keeping my stories short. I love secondary characters and plots, and I always want their stories to be longer than they should. When I have to cut for word count, that's always the first place I look.
I would imagine writing novellas would really hone your ability to keep stories concise. I haven't tried writing a novella yet.

What has been the most effective marketing move for your books?
I think that having more books available has an exponential growth effect. After I sent postcards to people about one of my books, I got e-mail from some of them saying they bought more than one of my titles. I'm involved in several blogs, and I post on others, which gives me more of a presence.
Someone has just handed you a box containing exactly what you need at this moment in time. What's in the box?
I'd love to be able to spend more time with my daughter, son-in-law, and granddaughter who live in another state. Sometimes I just need to see them and kiss their cheeks. Can you put them in a box? I promise to feed them.
Now that the Post Office is so gung ho on those flat-rate boxes, I'll see what I can do.

What is the last book you read that moved you? How did it affect you?
I read so many books, that's hard to say. What moves me one day might not move me the next. Sometimes I want to laugh, and other times I just want to go on the journey with a woman falling in love for the first time. And then there are times I like reading about people who do things I wouldn't dare do. Some of my favorite authors are Sandra D. Bricker, Camy Tang, Rachel Hauck, Trish Perry, Sophie Kinsella, and Diann Hunt. All of those authors are able to make me laugh on one level, but still leave me with a sense of something more important and lasting.
Well, thanks very much for including me in such fine company!

What are you working on now?
I'm finishing up
Portrait of Love
, my third Heartsong Presents that's set in West Virginia, then I'll finish my first Abingdon Press book,
Sweet Baklava
. I'm super excited about that one because it's set in Tarpon Springs, Florida, which is very close to where I live. The research will definitely be fun, too! (Baklava? Hello!)
I'm so impressed with how many projects you have going on. And I'm always easily impressed by Baklava. I

know

we're going to get that in Heaven.

Where else can readers find you or your writing online?
In addition to
my website
, I'm on several blogs:
DebbyMayne.blogspot.com
,
AvalonAuthors.blogspot.com
,
BeStillDevos.blogspot.com
, and
LoveFindsYou.wordpress.com
. I'm also on Facebook--just look for Debby Tisdale Mayne.
Here's a link to
Christmas Homecoming
on
Amazon
.
Or if you prefer:
ChristianBook.com
Thanks, Debby, for visiting with us and telling us about "Silver Bells".
Readers, Debby has offered to sign a copy of
Christmas Homecoming
for the winner of our drawing on Thursday, October 1.
To enter, leave a comment for Debby
, below. Leave your email address, in case you win, like so: trish[at]trishperry[dot]com. If you subscribe to my blog, at right (or if you're already subscribed),
you'll be entered an additional time
to this drawing and all future drawings.
This Monday we'll draw the winner of one of my novels (winner's choice). Check out
my post on

Jane Austen in Manhattan
to see how to enter.
Annoying legal disclaimer: drawings void where prohibited; open only to U.S. residents; the odds of winning depend upon the number of participants.
Also this Monday, we'll revisit with Debbie Thomas, author of
Raising Rain
.