Anita Teel leaves her research work to find her brother who last words on the phone were, "Help . . . murder."
Before we visit with today's featured author, I want to announce that the winner of Raynene Burgess'
Hopeful Chances
is:
jeanereads@ . . .
Congratulations! I'll contact you today for your snail mail address, and we'll get your book to you right away. I encourage readers to
keep commenting and/or subscribe at right in order to participate in future book give-aways!
And now let's talk with novelist
Dana Mentink
, author of
Race To Rescue
(Steeple Hill, September 2009).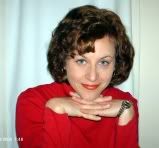 Dana Mentink is a resident of California where the weather is golden and the cheese is divine. After many years teaching elementary school, she now writes full length fiction for Harlequin and Barbour Books. She is a 2009 American Christian Fiction Writers Book of the Year finalist for romantic suspense. She juggles her writing career along with a husband, two children and a dog with social anxiety problems.
Please tell us a bit more about the plot of

Race to Rescue

.
Well you've got your setting which is the hottest part of the Arizona desert. You've got your reluctant cowboy who was ruined by the heroine several years prior to the start of the novel. Then you've got your missing person, Anita's brother, who is in possession of something he shouldn't have that may mean his death and hers.
Which character in your novel most interested you while you wrote? Why?
I think Anita is the most interesting because she copes with some tragic circumstances by becoming what society would judge as a rip roaring success. It's interesting to me how a person can be spiritually ruined yet super successful in the eyes of the world.
Why will readers enjoy your novel?
My books are always setting driven, filled with details about creatures and environments that folks may not ever have the chance to see.
If you were the casting director for the film version of your novel, who would play your lead roles?
How about a young Clint Eastwood.
And Nicole Kidman?
I know that's quite a beefcake picture of young Clint, but he looks like a cowboy there (rather than a spaghetti western star).

What has been the most effective marketing move for your books?
Harlequin is a genius at marketing. They've helped me tremendously. I enjoy hosting monthly contests which seem to encourage readers to give my books a whirl too.
What facet of the writing craft comes easiest to you? What do you struggle with?
Coming up with an interesting setting is a snap. Finding the time to write 2000 words a day with two youngsters at home and a part time job is tricky.
I'm always impressed with people who can produce that much with little ones running around the house. I was never organized enough.

Choose an inanimate object to represent you. Explain what you have in common with that object.
I'd probably be your favorite coffee mug. Sure there are brighter, fancier mugs in your cupboard, but you're gonna go for the one that fits your hand comfortably and isn't fussy or glitzy. That's me.
Oh, I like that one, Dana. Very comfy.

What is the last book you read that moved you? How did it affect you?
I read
Mrs. Mike
, by Benedict and Nancy Freedman, for the first time this year. (I know, it took me a while!) It was fantastic and managed to be a page turning thriller of a novel without being a 'formula' romance. Inspiring!
What are you working on now?
Too many projects to count! Send help immediately!
Not a bad situation to be in! Where else can readers find you or your writing online?
You can find me on my blog, on Facebook and on the Craftie Ladies of Suspense website. You can get all my books through my website at
www.danamentink.com
. Thanks for hanging out with me!
Thanks, Dana, for visiting with us and telling us about Race to Rescue.
Readers, Dana has offered to sign a copy of
Race to Rescue
for the winner of our drawing on Monday, September 21.
To enter, leave a comment for Dana
, below. Leave your email address, in case you win, like so: trish[at]trishperry[dot]com. If you subscribe to my blog, at right (or if you're already subscribed),
you'll be entered an additional time
to this drawing and all future drawings.
This Thursday we'll meet Latayne Scott, author of
Latter-Day Cipher
, and we'll draw the winner of Michelle Sutton's
It's Not About Him.
Also, check out
my post on

Jane Austen in Manhattan
to see how you might get a free copy of one of my books.
Annoying legal disclaimer: drawings void where prohibited; open only to U.S. residents; the odds of winning depend upon the number of participants.