A restless city girl drawn to the Wild West through the dime novels she secretly loves finds herself up to her bonnet-strings in trouble.
Today we're revisiting novelist
Kathleen Y'Barbo
, author of
The Confidential Life of Eugenia Cooper
(Waterbrook, June 2009).
Kathleen is a best-selling author of more than thirty-five novels, novellas, and young adult books. She has also co-written two nonfiction books. In all, more than 850,000 copies of her books are currently in print in the US and abroad. In addition, she joined Books & Such Literary Agency as their publicist in 2007.
A tenth generation Texan, Kathleen is the mother of three sons and a daughter.
Please tell us a bit more about the plot of

The Confidential Life of Eugenia Cooper.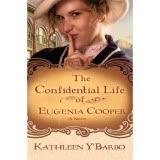 Seizing a rare chance to step into the world of the dime novels she secretly loves, New York socialite Eugenia "Gennie" Cooper never plans to stay out West any longer than a day or two. After all, she has a perfectly happy life back home that includes a man her father believes would make a grand husband. Gennie's well thought-out plans go awry when a ten-year-old girl and her widowed Denver silver baron father derail her quick return to New York. Will Daniel's secret and the danger associated with it bring a quick end to their gilded-age love story or, like silver refined, will the pair allow God to bring them safely through?


Which character in your novel most interested you while you wrote? Why?
I loved the character of Gennie because she took a bold step to follow her dreams.
Why will readers enjoy your novel?
Reviewers have commented on how much they enjoy the humor in this story. I also hope readers will find a little bit of themselves in the characters they'll meet on the pages.
If you were the casting director for the film version of your novel, who would play your lead roles?
I love this question! Actually I usually have an actor in mind when I'm writing, but this time I patterned my characters after my favorite musicians: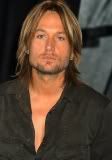 Keith Urban for Daniel Beck.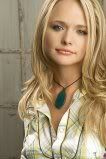 And Miranda Lambert as Gennie Cooper.
Gennie's sidekick, Anna Finch, is definitely a glammed-down Shania Twain.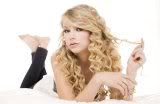 Charlotte Beck could be Taylor Swift at age 11 with her curls and spunk.
Goodness, it's impossible to find a picture of the girl that young. She skyrocketed to fame too "swiftly." We'll have to use our imaginations on that one.

And then how about your character, Elias?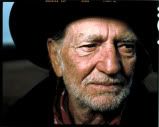 Elias? Definitely Willie Nelson with a hat instead of braids and a bandana.
I never could decide who Mae Winslow, my dime novel heroine, was patterned after. Is she a little bit Dolly Parton with a dash of Reba MacIntire, or maybe she's more like Gretchen Wilson or Faith Hill? Perhaps your readers will tell me.
Kind of a generational difference there. I'd be interested to hear how your readers pictured her.
When you visited us last, you told us your writing strengths and weaknesses were research and time, respectively. Has that changed in any fashion?
I think I'm getting more efficient at researching and better with time management. I still have a long way to go with the latter, and enjoy the former far too much. I am, however, a work in progress!
In

Plot and Structure

, James Scott Bell suggests an idea-generating exercise in which the novelist lets mental images of her past flit through her mind. The point is to jot down a one- or two-word reminder that might actually serve as "the germ of a possible story or novel." If you stop right now and do that, what reminder word(s) might you share with us? What memory does it come from?
Red bicycle with hand-painted flowers. Story? Hmmm . . . maybe something to do with a woman who rides a bicycle when to do so was scandalous.
Someone has just handed you a box containing exactly what you need at this moment in time. What's in the box?
God's phone number. Wait, we all have that, don't we? It's called prayer.
What is the last book you read that impacted you? How did it affect you?
There are so many! And since I'm on deadline, I couldn't tell you the last book I've read. So, in lieu of that response, can I just tell you the books that are so good I wish I'd written them?
Sure!
Nonfiction: I keep going back to
Ragamuffin Gospel
by Brennan Manning. I know some dismiss it as being too "seeker friendly," but there are deep truths in that book that give comfort, challenge, and make me smile.
The novel I can't forget? There are two:
At the Scent of Water
by Linda Nichols and
Some Wildflower in My Heart
by Jamie Langston Turner.
What are you working on now?
The next book in the series. Anna Finch gets her own story, and not one but three potential suitors. It's lots of fun to write and, I hope, even more fun to read.
Ah, so Shania will star in her own vehicle, eh? Where else can readers find you or your writing online? Please include the link for purchasing your book.
www.kathleenybarbo.com
is the website I will be launching soon.
The novel can be found at:
Amazon.com
Thank you, Kathleen, for telling us about yourself and The Confidential Life of Eugenia Cooper.
Readers, Kathleen has offered to sign a copy of her book for the winner of our drawing on Friday, June 26.
To enter, leave a comment for Kathleen
, below. Leave your email address, in case you win, like so: trish[at]trishperry[dot]com. If you subscribe to my blog, at right (or if you're already subscribed),
you'll be entered an additional time
to this drawing and all future drawings.
Be sure to read about Vickie McDonough, below, and enter a comment below her interview to take part in the drawing for her latest novel!
Also, check out details and clues for my August 1 $200 give-away! See my posts on June 4, June 8, and June 15.
And you can still enter to win one of five copies of my latest release,

Sunset Beach

.
See the entry details in my June 4 post. I'll draw the five names on June 30.