How often have you said, "Someday I'm going to . . . ?" What if 'someday' is now?
On this bonus Saturday post, we get to visit with novelist
Roxanne Henke
, author of
On a Someday
(Harvest House Publishers, January 2009).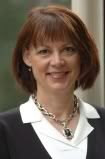 Roxanne Henke's, first novel,
After Anne
, was selected as Christianbook.com's Favorite Book of 2002. Her subsequent six books have appeared on a bestseller list, been "Top Picks" for
Romantic Times
magazine, and given a Retailer's Choice award. Roxanne was named Writer of the Year at the 2003 Mt. Hermon Writers Conference. In addition to writing, Roxy also speaks and teaches at conferences and events across the nation on the topics of friendship, depression, achieving goals, and writing. She writes from her home in rural North Dakota, where she lives with her husband and an annoying-friendly dog. She has two daughters and two wonderful sons-in-law.
What can you tell us about On a Someday?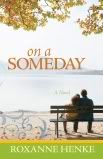 Jim Westin is tired. Over most-of-a-lifetime he's built his grocery business, hoping someday to hand it over to one of his kids. The only trouble is none of his kids want the business. Jim's wife, Claire, thought she was ready to retire along with her husband, but an unexpected career development has exciting new opportunities coming her way. Their son, Drew, is climbing-the-ladder in New York. No way would he consider moving back to North Dakota to help his dad . . . or would he? What happens when plans conflict? When "someday" is different than you planned?
Which character in your novel most interested you while you wrote? Why?
I always identify a little bit with all of my characters. I have to in order to get inside their heads and personalities.
But, that said, in this book I identify with both Jim and Claire. Jim because he is looking at the work he's done his whole life and wondering, "Is this enough?" And, "What's next?" I faced a similar situation when my youngest daughter left home. I'd spent years-and-years being a "mom," now what was I supposed to do? It turned out I had books to write!
And I identified with Claire because when she stepped outside of her familiar comfort zone (teaching at a college) she was faced with all sorts of new career choices. Much like what happened to me when I started writing.
Roxanne, you're making me both dread and look forward to that empty nest!

Why will readers enjoy your novel?
I think my younger readers will enjoy
On a Someday
as they follow Drew and his wife, Trisha, through the career-building years, trying to decide what's best for them work-wise and family-wise. My more 'mature' readers will identify with Jim and Claire as they near what seems like the end of their careers and they grapple with the issues of "what's next?"
If you were the casting director for the film version of your novel, who would play your lead roles?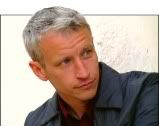 Okay, this might sound silly, but I can really see Anderson Cooper (the TV news guy) as Jim Westin. (Although he might be a little "young" in real-life.) I'm completely stumped as to who could play the other characters . . . but I'm open to suggestion. And so is Hollywood. Ha.
Sigh. Wouldn't that be great? It's certainly not unheard of.

What facet of the writing craft comes easiest to you? Explain.
I love doing dialogue scenes and I especially love them when they are between two women characters. Maybe it's because I love the concept of "friendship." And having two women talking to each other seems to come very naturally to me.
And that's fun to read, too, I think. What do you struggle with in your writing?
I wish I could write faster. When I'm writing a novel, whether it's the very first pages, or the slam-bam end, I always feel like I am the "turtle" of writing. With me it's slow-and-steady. But I often wish I was the "hare."
Choose an inanimate object to represent you. Explain what you have in common with that object.
Oh, it has to be a book. My favorite inanimate object in the world!! What do I have in common? Well, I suppose, much like a dust-jacket, I can look nice and respectable on the outside but, once you open the book, there are all sorts of things you don't expect inside.
You do always look nice and respectable on the outside! So polished.

Other than your writing, what is something about your life, right now, that thrills you?
I love having adult kids! They are the reward for all those years of in-the-trenches parenting. My two daughters (and two sons-in-laws) are cool and interesting. They are opinionated (in a good way). They are beautiful inside and out. And they are FUN!!
What is the last book you read that impacted you? How did it affect you?
Someone Knows My Name
, by Lawrence Hill. It's a novel about a young girl, ripped out of her tribe in Africa and sent to America to become a slave. No one but her "knows her name." But she makes sure she won't be forgotten.
What are you working on now?
Actually, right now I'm taking a writing-break. After writing eight novels (one-a-year for eight years) I need some time to reflect and refresh. I'm percolating some ideas. Keeping up with my blog. Doing some speaking. And keeping busy . . . funny how that works!
Where else can readers find you or your writing online? Please include the link for purchasing your book!
Every now-and-then I send out an e-newsletter. If readers would like to subscribe they can e-mail me at:
roxannehenke@yahoo.com
and ask to be added. Or, check me out on the web at:
www.roxannehenke.com
. If you'd like to order autographed copies of any of my books, go to the Home page of my website and click on the "SignedbytheAuthor" icon beneath the description of my books. Type in my name and follow directions. In a few days my books will arrive on your doorstep. Happy reading!!
Thanks for the interview, Trish. You had some very interesting and thought-provoking questions!
Thanks, Roxanne, and thank you for telling us about yourself and On a Someday.
Readers, Roxanne has offered to sign a copy of her book for the winner of our drawing on Monday, May 25.
To enter, leave a comment for her
, below. Leave your email address, in case you win, like so: trish[at]trishperry[dot]com. If you subscribe to my blog, at right (or if you're already subscribed),
you'll be entered an additional time
to this drawing and all future drawings.
And check back this Monday, when we'll hear from novelists Elizabeth Ludwig and Janelle Mowery, authors of
Where the Truth Lies
. And we'll draw the winner of Amber Miller's
Copper and Candles
.
You can still enter for that drawing under Tiffany (Amber Miller) Stockton's interview, below.

You also have time to enter
to win Robin Lee Hatcher's novel,
A Vote of Confidence
, by commenting below Robin's interview.