When a mother who lost her own family to a drunk driver finds crucial evidence in a the case of a missing child, she becomes determined to prevent another mother from suffering as she has, determined to help the local police chief, whether he wants her to or not.
Before we meet today's featured author, I want to announce the winners of two book drawings today. The winner of Roxanne Henke's
On a Someday
is:
orca0024@ . . .
And the winner of Elizabeth Ludwig and Janelle Mowery's
Where the Truth Lies
is:
bc428@ . . .
Congratulations to both of you! I'll contact you today for your snail mail addresses, and we'll get your books to you right away. I encourage readers to
keep commenting and/or subscribe at right in order to participate in future book give-aways!
And now let's meet novelist
Ramona Richards
, author of
The Taking of Carly Bradford
(Steeple Hill, May 2009).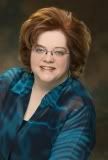 Ramona Richards, an award-winning editor and author, has worked on more than 350 publications. The author of seven books, her first three Steeple Hill novels,
A Murder Among Friends, The Face Of Deceit
, and
The Taking Of Carly Bradford
received 4-1/2 stars from
Romantic Times
magazine.
Field Of Danger
will be released in December.
Please tell us a bit more about The Taking of Carly Bradford.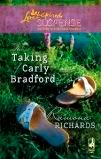 Three years ago, Dee Kelley lost her family. Three months ago, eight-year-old Carly Bradford disappeared. When Dee finds crucial evidence in a case rapidly growing cold, she becomes determined not to let another mother suffer the way she did. She will help police chief Tyler Madison find Carly, whether he wants her assistance or not. But Tyler isn't the only one determined to keep Dee off the case. And evidence isn't all that she'll find waiting for her in the woods.
Which character in your novel most interested you while you wrote? Why?
Carly, oddly enough. I found my hero and heroine, Dee and Tyler, enjoyable, and I adored leading them through the suspense and into love, but 8-year-old Carly enchanted me, as she has many of my readers. In part, it's because of her innocence and her unshakeable faith.
Why will readers enjoy your novel?
It's a non-stop thrill ride of a mystery that handles hard issues--yet engages them in a great romance.
If you were the casting director for the film version of your novel, who would play your lead roles?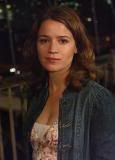 Anna Belknap of
CSI: NY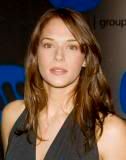 or Amanda Righetti of
The Mentalist
would make great choices for Dee. Both show the ability to play a "girl next door" look, which would be Dee to a T.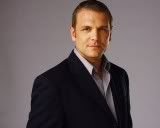 David Cubitt of
Medium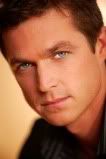 or Eric Close of
Without a Trace
would be perfect for Tyler, who has a strong look, calm personality, and a drive to do what's right, no matter what the risk.
What facet of the writing craft comes easiest to you? What do you struggle with? Explain.
Characters are the easiest for me. I have been a people-watcher all my life, so building complex characters comes naturally to me. I struggle with the plotlines, always.
An unpublished writer is tired of the rejections and is considering using Print on Demand (POD) for her novel. What advice would you give her?
Unless you have a built-in sales channel (speaking platform, online blog with more than 30,000 followers, radio show, etc), you will be publishing just for yourself and your family. Most bookstores and distributors do not accept POD books that haven't been vetted by a publisher, and there are a lot of small and independent publishers that are hungry for new writers and can get your book out.
Choose an inanimate object to represent you. Explain what you have in common with that object.
A camera. I love focusing on one moment in life and holding it, showing it to others, and (I hope) keeping it around for a long time to come.
I like that--a good description of what an author does. What is the last book you read that impacted you? How did it affect you?
I read a lot, so this is like picking a favorite child. Probably one book that inspired me was Robert Morgan's
Red Sea Rules
. Another is a new translation of the Bible that's starting to grow in popularity,
The Voice.
What are you working on now?
Right now I'm in line edits for
Field of Danger
, which comes out in December. Shortly after that, I'm starting a follow-up book with the working title of
The Murder Next Door
.
Where else can readers find you or your writing online? Please include the link for purchasing your book.
My website has several excerpts on it:
www.ramonarichards.com
.
Readers can also find me on Facebook and Twitter.
Facebook:
www.facebook.com
Twitter:
twitter.com/RamonaRichards
The Taking of Carly Bradford:
www.amazon.com
Thanks, Ramona, for telling us about yourself and The Taking of Carly Bradford.
Readers, Ramona has offered to sign a copy of her book for the winner of our drawing on Monday, June 1.
To enter, leave a comment for Ramona
, below. Leave your email address, in case you win, like so: trish[at]trishperry[dot]com. If you subscribe to my blog, at right (or if you're already subscribed),
you'll be entered an additional time
to this drawing and all future drawings.
And check back this Thursday, when we'll hear from novelist Tina Forkner, author of Rose House.
We'll also hold the drawing for Janet Dean's
Courting the Doctor's Daughter
.
You can still enter your name for that drawing,
under Janet's interview, below.