Elusive dreams of gold unite three couples.
Before we meet today's featured author, I want to announce that the winner of Bonnie Leon's novel,
Enduring Love,
is:
jeanereads@ . . .
Congratulations! I'll contact you today for your snail mail address, and we'll get your book to you right away. I encourage readers to
keep commenting and/or subscribe at right in order to participate in future book give-aways!
And now let's meet novelist
Lena Nelson Dooley
, one of the authors of
Wild Prairie Roses
(Barbour Fiction, May 2009).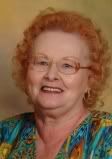 Lena Nelson Dooley is a multi-published, best-selling author. Her books have finaled in several contests. She has five book releases this year.
A full-time writer, she enjoys mentoring the other authors the Lord brings to her. She has hosted a critique group in her home for over 20 years. More that a dozen authors have sold their first book after her mentoring them.
She speaks at writing meetings, women's meetings, and conferences.
Lena lives in Texas with the love of her life. They have two daughters, two sons-in-law, two grandsons, two granddaughters, and one great grandson. James and Lena are active in church, serving in several capacities over the years. They spend time with family, and they love to travel.
Lena, we chatted earlier this week with one of your co-authors, Laurie Alice Eakes. What can you tell us about Wild Prairie Roses?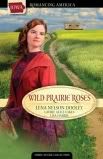 A historical fact: Near the end of the Civil War, a shipment of Union gold disappeared. It was headed toward the frontier forts to pay the soldiers. This gold is the thread that ties the three stories in the book together.
Three women find that Browning City, Iowa, is hiding a dangerous mystery. Upon visiting town, Constance finds her every move shadowed. Tara enjoys the hunt for lost gold, until the competition becomes too heated. Lily underestimates the secret dangers her sleepy town harbors. Will each woman find a man to partner with in love and against evil?
Which character in your storyline most interested you while you wrote? Why?
Actually, I loved both the hero and the heroine. Two characters from vastly different backgrounds. I loved writing their interaction.
Why will readers enjoy your novel?
I've been told by readers that my writing reminds them of the writing of Tracie Peterson and Lauraine Snelling. I took that as a great compliment. Although the plot is important, my novels are character driven.
If you were the casting director for the film version of your novel, who would play your lead roles?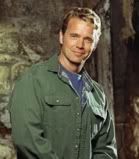 John Schneider would make a good Hans.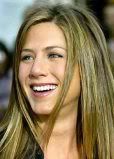 And Jennifer Aniston would be a good Constance.
What facet of the writing craft comes easiest to you? What do you struggle with? Explain.
I love the rewriting and editing once the story is on the paper. Getting the story down probably is harder, but I really love writing.
And no doubt you wrote for awhile before publishing. How would you advise an unpublished writer who is tired of the rejections and is considering using Print on Demand (POD) for her novel?
I recently read a statistic from a reliable source that said the average sales of a POD book is 200 copies. That would be enough to keep me from going that direction.
If God wants you to be published, wait for His timing. Even though it seems to take a long time in our minds, His timing is perfect. I do believe that a large majority of the authors who go the POD path wish they were with a regular publisher instead.
Choose an inanimate object to represent you. Explain what you have in common with that object.
That's hard. I think of myself as more animated. Maybe a recliner. I could meet people's need for rest. That's important. I do like to meet people's needs. Spiritual and otherwise.
You are quite the nurturer; I can attest to that. What is the last book you read that impacted you? How did it affect you?
Demon
by Tosca Lee. This book showed the depth of the love of the Father for His children. I loved it. I need to read her new one,
Havah
. It's on my to-be-read list.
Oh, me too. I loved Demon, and my copy of Havah is at the top of my ridiculously long list. I want my teenaged son to read Demon. I think it will appeal to teens and up, both male and female.

What are you working on now, Lena?
I'm excited to be writing my first 80,000-95,000 word novel. It will release in the summer of 2010--
Love Finds You in Golden, New Mexico
. I'm glad I was able to sign with Summerside Press.
Where else can readers find you or your writing online? Please include the link for purchasing your book.
I am all over the net:
My web page:
www.lenanelsondooley.com
My monthly newsletter:
lenanelsondooleynewsletter.blogspot.com
My author interview blog:
lenanelsondooley.blogspot.com
Twitter:
twitter.com/lenandooley
Facebook Fan page:
www.new.facebook.com/pages/Lena-Nelson-Dooley
Facebook profile:
www.new.facebook.com
Shoutlife:
www.shoutlife.com
Regular blogger:
www.bustlesandspurs.com
You can order Wild Prairie Roses using this link:
Finally, readers and writers, if you've ever wondered how authors come up with ideas for those animal-centered books, a la Marley and Me, you might want to check out my column at
ChristianFictionOnlineMagazine