When a bounty hunter's family is threatened, he is forced to take his moral code right to the limit and fight the urge to step over the line between what he should do and what he could do.
Before we meet today's author, I'd like to announce that the winner of the signed copy of Debby Mayne's book,
Peachtree Dreams
, goes to:
msgtspfox@ . . .
Congratulations! I'll contact you today for your snail mail address, and we'll get your book to you right away. I encourage readers to
keep commenting and/or subscribe at right in order to participate in future book give-aways!
And now let's meet novelist
Wanda Dyson
, author of
Shepherd's Fall
(RandomHouse/Waterbrook, April 2009).
Wanda Dyson is the best-selling author of suspense novels and a non-fiction title that was featured on
Oprah
. She lives in Maryland on a horse farm with her daughter, the horses, the chickens, the rabbits, the cats, two Australian Shepherds and a German Shepherd puppy.
Please tell us a bit more about Shepherd's Fall, Wanda.

Nick Shepherd is the first-born of the three Shepherd siblings and the most dedicated to the family bounty hunter business. But that dedication may cost him everything when he starts a personal war with the Carver crime family and they take his teenage daughter in retaliation. Time is running out, the ATF is blocking his way, and someone close to him is about to betray him. Can he get to Krystal before it all falls apart?
Which character in your novel most interested you while you wrote? Why?
I loved Nick--I guess being a first-born child and something of a control freak, I could relate to him, but Conner ended up intriguing me the most. He's solid, dedicated, and devoted to his family and friends, but he has a history that gives him a unique perception of the world around him.
Why will readers enjoy your novel?
It's fast paced, lots of action, and the kind of book that men enjoy as much as women.
If you were the casting director for the film version of your novel, who would play your lead roles?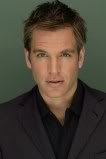 Nick - Michael Weatherly.
Steven - Nathan Fillion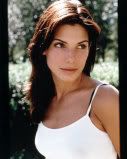 Marti - Sandra Bullock
Conner - Actor/wrestler The Rock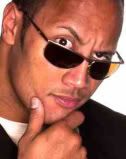 Rafe - Antonio Banderas
Those are some mighty attractive bounty hunters, Wanda. What facet of the writing craft comes easiest to you? Explain.
Writing the action, setting it up and keeping it going. My mind just works that way. It's running in my head so fast that I just keep typing. I don't have to think too hard to kill someone off.
Duly noted, my dear. What do you struggle with in your writing?
Characters. I am so not a character writer, so developing them on paper as well as I know them in my head is a real struggle. I much prefer writing the crime, the action, the high-octane parts of the book.
A new writer wants to know how to keep her readers from setting her book down. What's your advice?
Keep raising questions but don't be so quick to provide the answers. That really is the simplest way I know to keep them turning the pages.
Choose an inanimate object to represent you. Explain what you have in common with that object.
Wow. Tough question. I'm going to say my desk. Because I'm a mess. LOL. Seriously, people think I am so organized, but nothing could be further from the truth.
Yes, you do hide that well, especially from any of us who have witnessed you at writers' conferences. What is the last book you read that impacted you? How did it affect you?
The Night Watchman
by Mark Mynheir. He did such a phenomenal job developing that remarkable character that I just couldn't get enough of him. It makes me really want to develop that skill . . . of bringing remarkable characters to life on the page.
What are you working on now?
Right now, I'm finishing up Steven's story, the second book in the Prodigal trilogy -
Shepherd's Run
. He's such a fascinating guy because he's doing what he thinks is his duty even though he'd much prefer to be doing something else and it's fun to watch God take him apart and force him to see what he should be doing with his life.
Where else can readers find you or your writing online? Please include the link for purchasing your book.
My site:
www.WandaDyson.com
And there's a link there to go straight to Amazon to buy the book.
Thanks, Wanda, for telling us about yourself and Shepherd's Fall.
Readers, Wanda has offered to sign a copy of her book for the winner of our drawing on Monday, April 27.
To enter, leave a comment for Wanda
, below. Leave your email address, in case you win, like so: trish[at]trishperry[dot]com. If you subscribe to my blog, at right (or if you're already subscribed),
you'll be entered an additional time
to this drawing and all future drawings.
And check back on Thursday, when we'll meet novelist Jenny B. Jones, author of
So Not Happening
. And we'll draw the winner of Loree Lough's book,
Love Finds You in Paradise, Pennsylvania
.
You can still enter for that drawing under Loree's interview, below
.
Finally, if you'd like to leave a comment for Sara Mills, (see April 15 posting, below), please do. On April 25 I'll draw a name from those who have commented and will send both of Sara's novels to the winner. See more info, below.