When businessman Peter Dalton has to work with the boss's missionary daughter Ashley Hiatt, he finds a new focus in life as well as love.
Before we meet today's featured author, I want to announce that the winner of Jill Williamson's novel,
By Darkness Hid,
is:
becca.dowling@ . . .
Congratulations! I'll contact you today for your snail mail address, and we'll get your book to you right away. I encourage readers to
keep commenting and/or subscribe at right in order to participate in future book give-aways!
And now let's meet novelist Merrillee Wren, author of
Homecoming Blessings
(Steeple Hill Love Inspired, April 2009).
Merrillee is the winner of the 2003 Golden Heart Award for best inspirational romance manuscript presented by Romance Writers of America. In 2004, she made her first sale to Steeple Hill. She is married to her own personal hero, her husband of thirty plus years, and has two grown daughters. She has lived in Atlanta, Boston, Dallas, and Chicago but now makes her home on one of God's most beautiful creations, an island off the east coast of Florida. When she's not writing or working for her husband's recruiting firm, she spends her free time playing tennis or walking the beach, where she does the plotting for her novels.
Please tell us a bit more about the plot of Homecoming Blessings, Merrillee.
Big-city businessman Peter Dalton doesn't think he and fresh-from-the-field missionary Ashley Hiatt have anything in common. Until his boss--her father--pairs them together on a special project to help those less fortunate. Although Peter's dream is to step into his boss's shoes as the head of Hiatt Construction, he sees that dream fade as he helps Ashley with this mission project. Suddenly, instead of making money, Peter is making other people's dreams come true by repairing houses in a rural area of Georgia. He's a changed man. Well, maybe not when it comes to settling down. After his former fiancee's betrayal, he believes he's just not cut out for family life. But lovely Ashley seems to think otherwise . . . and is making it her mission to prove it for good.
Which character in your novel most interested you while you wrote? Why?
Although it is hard to choose between the hero and heroine of this story, I think I have the most interest in the heroine. She is plucky and not afraid to take on something new. I enjoyed writing about her transformation as she returns to a world far different from her world on the mission field. I love how she learns to deal with the hero, as well as her father. When these two men attempt to run her life, she turns the tables on them in her very charming way.
Why will readers enjoy your novel?
I believe readers will enjoy my novel because it is one of those stories that deals with opposites who find themselves falling in love despite their resistance to the idea.
If you were the casting director for the film version of your novel, who would play your lead roles?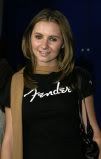 Beverley Mitchell as Ashley Hiatt.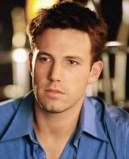 Ben Affleck as Peter Dalton.
What facet of the writing craft comes easiest to you? Explain.
Nothing. I suppose that sounds odd, but writing a book is real labor to me. I love to tell stories, but getting them on paper is work. I kind of liken it to giving birth. When it's all over, you have labored long and hard, but you get to hold your baby in the end.
What do you struggle with in your writing?
Although nothing comes easy for me in the process, I find writing a synopsis the most difficult part.
A new writer wants to know how to keep her readers from setting her book down. In three sentences or less, give her your advice.
Make sure there is plenty of conflict--internal and external. Make the conflict believable by having it well-motivated. Make sure that something is at stake in all of your scenes.
Choose an inanimate object to represent you. Explain what you have in common with that object.
I almost asked you to skip this question. I guess I'm low on imagination--not something associated with a writer of fiction. The only thing I can think of is the "Energizer Bunny." That's what my neighbors call me because they see me out on my power walks and working in my humongous yard.
I know, that question often stumps authors. But it's fun to see where their imaginations take them when the answer is self-reflective. What is the last book you read that impacted you? How did it affect you?
Marley and Me,
by John Grogan, was the last book I read. I loved the story of this family's devotion to their dog. They loved the dog and continued to love him no matter how much trouble he caused. The story reminds me of God and how He loves us in spite of our sins.
It is funny, that parallel relationship we often see between how we relate with our dogs and how God relates with us. Sometimes it's the other way around than how you worded it--sometimes people point out that the dog loves the human regardless of how the human behaves. Either way, that unconditional love is a joy to see.

What are you working on now?
I'm working on a new three-book proposal that takes me back to three teenage characters who were in three of my early books set in the fictional town of Pinecrest, Washington. I'm telling their stories now that they are adults.
Where else can readers find you or your writing online? Please include the link for purchasing your book.
They can visit my Web site at
www.merrilleewhren.com
Here are several links to purchase my books:
Barnes & Noble
Amazon
e-harlequin
Christian books
Thanks, Merrillee, for visiting and telling us about Homecoming Blessings.
Readers, Merrillee has offered to sign a copy of her novel for the winner of our drawing on Thursday, April 16.
To enter, leave a comment for Merrillee
, below. Leave your email address, in case you win, like so: trish[at]trishperry[dot]com. If you subscribe to my blog, at right (or if you're already subscribed)
you'll be entered an additional time
to this drawing and all future drawings.
And check back on Monday, when we'll meet novelist Debby Mayne, author of
Peachtree Dreams
. And we'll draw the winner of Linda Hall's book,
Shadows on the River
.
You can still enter for that drawing under Linda's interview, below
.