It seems a miracle when two lonely people find one another . . . until they find themselves on opposite sides of an intense trial involving the murder of a 5 year old Amish boy.
Before we meet today's featured author, I want to announce that the winner of Merrillee Wren's novel,
Homecoming Blessings,
is:
rebornbutterfly@ . . .
Congratulations! I'll contact you today for your snail mail address, and we'll get your book to you right away. I encourage readers to
keep commenting and/or subscribe at right in order to participate in future book give-aways!
And now let's meet novelist
Loree Lough
, author of
Love Finds You in Paradise, Pennsylvania
(Summerside Press, April 2009).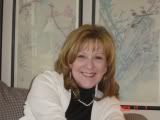 At last count, best-selling author Loree Lough had 71 books, 62 short stories, and more than 2,500 articles in print. Dubbed "edgy, heart-tugging adventures" by reviewers, her stories have earned dozens of "Readers' Choice" and industry awards.
A frequent guest speaker for writers' organizations, government agencies, book clubs, college and high school writing programs and more, Loree has encouraged thousands with her comedic approach to 'learned-the-hard-way' lessons about the craft, and 600 (and counting!) of her former students are now published authors.
Loree splits her time between an Allegheny Mountains cabin and a home in the Baltimore suburbs, and shares both with her husband and a formerly-abused, now-spoiled Pointer whose numerous vet visits inspired the nickname 'Cash'.
I love that nickname! Now that my son is nearing college age, maybe I'll start using that name with him.

What more can you tell us about Love Finds You in Paradise, Pennsylvania, Loree? What's your back-cover copy?

For as long as anyone can remember, tourists have flocked to the quaint town of Paradise, Pennsylvania, where Amish buggies are as common as shops selling handcrafted goods. But to attorney Julia Spencer this town is anything but a paradise. Raised in foster homes, Julia has succeeded in life only through steely determination and independence. The closeknit Amish people are a mystery to her, but local veterinarian Simon Thomas knows them well and is fiercely protective of their simple ways, which are increasingly threatened by the outside world. When Julia agrees to defend a local teenager charged in a case involving an Amish boy, she and Simon find themselves on opposite sides of an intense and emotional legal battle. Just when it seems they will never understand one another, God has something to teach them both about the power of forgiveness and the joys to be found in Paradise.
Which character in your novel most interested you while you wrote? Why?
Simon (the hero), because he started out a guy who seemed to have it 'all together' until tragedy upset his carefully-ordered world. Watching him deal with inner turmoil, and overcome, was something to behold.
Why will readers enjoy your novel?
Well, to quote Colleen Coble (one of the novel's endorsers), it's "an artfully woven tale that weaves unforgettable characters with Amish culture." (It also has some heart-tugging scenes, fast-paced dialog, and edge-of-your-seat action.)
If you were the casting director for the film version of your novel, who would play your lead roles?
Wish list, eh?
How 'bout Brad Pitt and Julia Roberts!



All right, I'm back now after spending way too much time searching for the perfect Brad Pitt shot.

What facet of the writing craft comes easiest to you, Loree? Explain.

I'd have to say dialog, and I think there are two reasons for that. One, I'm one of those people who can mimic an accent or dialect after just a few minutes with a person, so capturing a character's, well, character with the use of speech patterns comes quite naturally to me. Two, dialog is the springboard for so many other plot elements . . . like motive and reaction and conflict resolution. Just as most of us use dialog to 'reason things out' (aloud, or in our heads), my characters use 'words' to start the problem solving ball rolling.

What do you struggle with in your writing?

Time! I never seem to have enough of it. If I could, I'd sit at my desk 24/7/365, but I have a husband, kids and grandkids. A dog. A house to clean and a yard to maintain. Groceries to buy, bills to pay . . . the list is endless, and every item on it requires--and deserves--my full, undivided attention. I often joke that if I had 48 hours in every day, maybe I'd get half the things on my To Do list crossed off. But I know myself: If God blessed me with 48 hour days? I'd ask for 52!

A new writer wants to know how to keep her readers from setting her book down. How would you advise her?

Plot, plot, plot. First, it's my sure-fire way to develop characters readers can identify with, which means putting them in situations my readers identify with. Plotting, rather than writing 'by the seat of my pants,' is the only way I can nix the dreaded sagging middle.

Choose an inanimate object to represent you. Explain what you have in common with that object.

My neighbors have compared me to the Energizer Bunny, and while he's cute as a Gerber baby, I'm more inclined to say a Timex watch. Remember that old TV commercial: "It takes a lickin' and keeps on tickin'"? Well, that's me. No matter what, I'm movin' forward.

What is the last book you read that impacted you? How did it affect you?

The Wedding, by Nicholas Sparks. I hafta preface this by saying that normally, I'm a huge Sparks fan, but this time? I did not did not did NOT like the protagonist's wife! She was a whiny, ungrateful, self-centered, clingy little brat who surely didn't deserve all the wonderful things the protagonist did for her . . . which detracted from what otherwise would have been a strong, capable, MAN.

Oh, I know what you mean! I'm in the middle of a novel right now which involves a husband very similar to the wife you describe. I don't know how the wife will handle her situation long-term yet, but it's so difficult to read about people undermining their so-called loved ones!

What are you working on now?

Three more titles for Summerside: Love Finds You in North Pole, Alaska, and Be Still . . . and Let Your Nail Polish Dry (co-authored devotional by Andrea Boeshaar, Sandie Bricker, Debby Mayne and myself), both due in bookstores October 1, 2009, and Love Finds You in Folly Beach, South Carolina, with an Oct. 1 deadline that should hit the shelves early next spring.

How wonderful to see you so busy! Where else can readers find you or your writing online? Please include the link for purchasing your book.

I love to hear from my readers, so feel free to write me at loree@loreelough.com.

And please visit my blog, The Lough Down: www.theloughdown.blogspot and my soon-to-be-improved web site: www.loreelough.com where, if you're patient, you'll hear some hauntingly beautiful music.

I'm on Facebook, Twitter, MySpace, YouTube (where people can view my the book trailer for Love Finds You in Paradise, Pennsylvania, just by typing the title into their search box), Shoutlife, GodTube (which has a new name that keeps escaping me), and a slew of other stuff that would just incite yawns.

Thanks so much, Loree, for visiting and telling us about Love Finds You in Paradise, Pennsylvania. Readers, Loree has offered to sign a copy of her novel for the winner of our drawing on Thursday, April 23. To enter, leave a comment for Loree, below. Leave your email address, in case you win, like so: trish[at]trishperry[dot]com. If you subscribe to my blog, at right (or if you're already subscribed) you'll be entered an additional time to this drawing and all future drawings.

And check back on Monday, when we'll meet novelist Wanda Dyson, author of Shepherd's Fall. And we'll draw the winner of Debby Mayne's book, Peachtree Dreams. You can still enter for that drawing under Debby's interview, below.

Finally, if you'd like to leave a comment for our dear friend Sara Mills, (see April 15 posting, below), please do. On April 25 I'll draw a name from those who have commented and will send both of Sara's novels to the winner. See more info, below.