An old and long-forgotten crime is brought painfully to the forefront when Ally Roarke comes face to face with the man who murdered her best friend twenty-five years ago.
Before we meet today's author, I'd like to announce that the winner of the signed copy of Donald J. Parker's book,
All the Stillness of the Wind
, goes to:
cepjwms@ . . .
Congratulations! I'll contact you today for your snail mail address, and we'll get your book to you right away. I encourage readers to
keep commenting and/or subscribe at right in order to participate in future book give-aways!
And now let's meet novelist
Linda Hall
, author of
Shadows on the River
(Steeple Hill/Love Inspired Suspense, April 2009).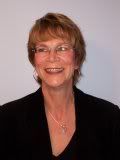 Award-winning and twice Christy-nominated author Linda Hall has written 15 mysteries and romantic suspense novels, plus many short stories. She has also worked as a freelance writer, news reporter and feature writer for daily newspaper.
She grew up in New Jersey where her love of the ocean was nurtured. Most of her novels have something to do with the sea. When she's not writing, Linda and her husband enjoy sailing the St. John River system and the coast of Maine. In the summer they basically move aboard their 34-foot sailboat, aptly named Mystery.
Linda is currently writing romantic suspense for Steeple Hill's
Love Inspired Suspense
line, and loving it. She grew up reading Phyllis Whitney and Victoria Holt and feels like she has "come home" in her writing.
Linda, please tell us a bit more about Shadows on the River.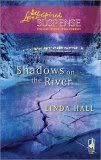 This is Ally's story, and Ally writes, "I was only fourteen when I witnessed a murder on the riverbank. A murder that went unpunished. Unless you count what happened to my family. We were forced out of town by the teenage killer's prominent parents. And the murder was forgotten--by everyone but me. Now, the killer is a respected businessman. I can't let him get away with it. But I'm a single mother with a child to protect, what can I do? The new man in my life, Mark Bishop, warns me to be careful. For there's already been another murder. Close to home."
Which character in your novel most interested you while you wrote? Why?
Ally is a marine engineer and boat designer. It's a career I would find fascinating, but never had the scientific training to actually do. So, I can live these lives through my characters--and do and be things that I can't be in real life. I found the research fascinating.
Why will readers enjoy your novel?
Shadows on the River
is fast paced, brims with suspense, and is full of that all-important romance.
Romantic Times Magazine
, which gave it a four star review, writes, "With a voice well suited to mystery and suspense, Hall creates an almost gothic atmosphere and a wonderfully satisfying conclusion in this final installment of her
Shadows
series."
If you were the casting director for the film version of your novel, who would play your lead roles?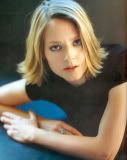 I think Jodi Foster would be a good Ally.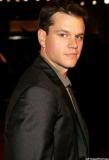 And maybe Matt Damon for Mark.
What facet of the writing craft comes easiest to you? Explain.
Probably the editing part is the easiest--because the main part of the novel is already written. It's just refining and cleaning it up.
What do you struggle with in your writing?
Clawing out a first draft, taking bits and pieces out of the air and turning them into a story.
A new writer wants to know how to keep her readers from setting her book down. How would you advise her?
One word--suspense. Second word--conflict. If your novel doesn't have enough of both, add more.
Choose an inanimate object to represent you. Explain what you have in common with that object.
When we were sailing off the coast of Maine, we anchored beside a tree. It was such a stark and lovely tree that my husband ended up painting it. I like the idea of a trees roots going down deep for nourishment.
What is the last book you read that impacted you? How did it affect you?
The Shack
by William P. Young. It touched such a deep part of me that I don't think I can fully explain all that it meant to me. I just know that I began the book and began weeping. I wept through it, right up until the end. It pictured God to me in a way I had never thought of before. I had read C.S. Lewis's
Mere Christianity.
I had read Tim Keller's
The Reason for God
. Both of those books explain the 'dance' of the trinity. I understood, or thought I did. But it wasn't until reading
The Shack
that I could visualize it. This dance of love and adoration, and he invites ME! Amazing.
What are you working on now?
Right now I'm working on edits for
Storm Warning
, a new romantic suspense series which will be out in January, with two more books to follow.
Storm Warning
is set on Whisper Lake, a fictitious lake in Maine. Widow Nori Edwards has purchased a beautiful lodge and ten rental cabins that she wants to fix up and rent out. But little does she know that the place she bought is steeped in mystery and threatened. She must get to the bottom of it before she can move on.
Where else can readers find you or your writing online? Please include the link for purchasing your book.
My website is:
writerhall.com
I blog at two places:
Craftie Ladies of Suspense
and
Love Inspired
.
There is also a 'fans' group on
Facebook
.
My book will be available in all stores and bookstores starting April 15. It also can be ordered right off my website.
Thank you, Linda, for telling us about yourself and Shadows on the River.
Readers, Linda has offered to sign a copy of her novel for the winner of our drawing on Monday, April 13.
To enter, leave a comment for Linda
, below. Leave your email address, in case you win, like so: trish[at]trishperry[dot]com. If you subscribe to my blog, at right (or if you're already subscribed),
you'll be entered an additional time
to this drawing and all future drawings.
And check back on Thursday, when we'll meet novelist Merrillee Wren, author of
Homecoming Blessings
. And we'll draw the winner of Jill Williamson's book,
By Darkness Hid
.
You can still enter for that drawing under Jill's interview, below
, and if you have a comment for the short post, below, about finding titles for books, your name will be entered an additional time.